No. 1 Gaoler's Mews launches ticket auction for Edition No. 18 featuring Chef Antonin Mousseau-Rivard
The ticket auction for L'Abattoir's first No. 1 Gaoler's Mews dinner in 2020 is set to launch on Monday, February 24th at 9am and remains open until Saturday February 29th at 6pm sharp.  The first dinner takes place on Friday March 20th and will be a collaboration between Chef Lee Cooper and guest Chef Antonin Mousseau-Rivard of Le Mousso and Le Petit Mousso.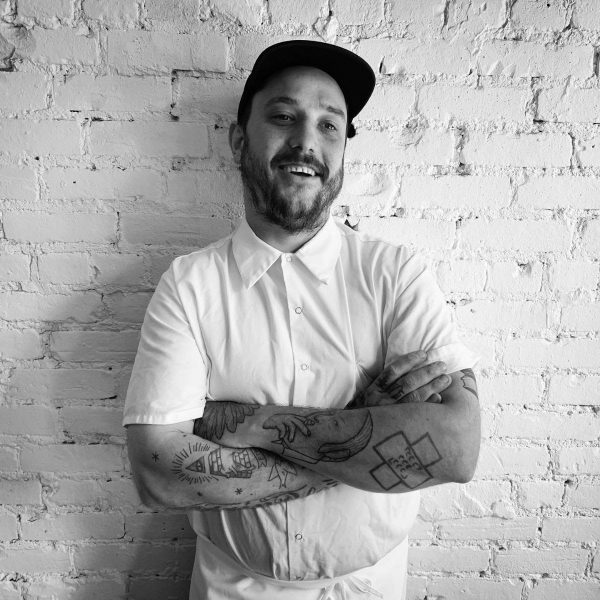 All proceeds from ticket sales go toward the BC Hospitality Foundation which provides assistance to those in the hospitality industry that are facing financial hardship due to a health condition. The foundation has also set-up a culinary scholarship in L'Abattoir's name, which is currently accepting applications until March 31, 2020.
Chef Lee Cooper is looking forward to hosting Chef Mousseau-Rivard, who will be making his first trip to Vancouver for this exclusive dining experience.  The two chefs met last year while their proteges, Rafael Covarrubias, now Executive Chef at Hexagon Restaurant and Yoann Therer, Chef de Cuisine at L'Abattoir competed at the S. Pellegrino Young Chef Regional Final.  It's notable and a reflection of each chef's high standards that their protégés finished first and second in the competition respectively.
Only 8 tickets are available for this intimate kitchen counter experience that takes place in a refurbished 19th-century brick-and-beam heritage building behind L'Abattoir.  Guests can expect a once in a lifetime dining experience from the elegant welcome package mailed in advance to the elaborate and thoughtful menu and wine pairings through to the finer details such as the crystal glassware, beautiful table settings and custom décor.
Two subsequent dinners are planned in the series this year, Edition No. 19 featuring Chef Rob Gentile of Buca and the King Street Food Company in Toronto will take place on Friday, June 12th (ticket auction open from May 11th – May 16th) and Edition No. 20 featuring Chef Scott Jaeger of culinary institution, The Pear Tree will take place on Friday, November 13th (ticket auction open from October 12th – 17th).
Ticket auction and details about the dinners at www.gaolersmews.com.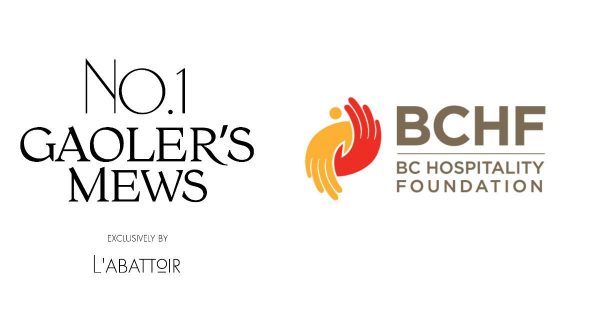 ABOUT L'ABATTOIR | Located in the heart of historic Gastown since 2010, L'Abattoir is situated in a refurbished 19th­ Century heritage brick ­and­ beam building that pays homage to its history as the site of Vancouver's first jail in the city's main meat­packing district. Today, L'Abattoir has staked its claim as one of Canada's best restaurants with a diverse array of French­-inspired West Coast fare focusing on locally sourced, seasonal ingredients along with an ever­ changing selection of classic and signature cocktails and a broad list of BC and imported wines. Whether in its front­ of­ house bar and lounge, elevated dining room or glass­ and­ steel­ accented atrium, L'Abattoir offers dinner from Sunday to Thursday from 5:30 pm to 10 pm and Fridays and Saturdays from 5:30 pm to 10:30 pm, weekend brunch on Saturdays and Sundays from 10am to 2 pm, Happy Hour daily from 5:30 pm to 6:30 pm and bar service until midnight seven days a week.  L'Abattoir also offers 1200 square feet of beautifully appointed private dining facilities that are completely separate from the restaurant dining room and are available to book for corporate events, weddings or other celebrations.
217 Carrall Street, Vancouver, BC  V6B 2J2 | 604­.568­.1701 | labattoir.ca| gaolersmews.com
Facebook: /labattoir | Twitter: @LABATTOIR_VAN | Instagram: @labattoir_van| @gaolersmews
Media release and images provided by Alexis Cooper, L'Abattoir. Feature image photo credit: Hamid Attie Photography.
[wdi_feed id="2″]