Legendary mixologist Lauren Mote and the bar team at Four Seasons Resort Whistler are back with four new additions to the Spirit of the Mountains cocktail program. Adding to the award-winning program, four personalities from the best talent at SIDECUT Modern Steak + Bar, alongside award-winning Mote, tell tales of natural wonders around the world with four unforgettable cocktails.
Launched in February 2018, the cocktail program pays tribute to alpine regions across the globe through multi-sensory cocktails enriched in captivating visuals, aromatic fragrances, complex flavours and a variety of textures. Inspired by regions that have ignited adventure, fuelled passion and shaped human perspective, this year's additions take culinary adventurers through ancient Mayan cities, a Californian gold rush, tradition-rich Italian villages and lush forests of Borneo.
The 49er by Colin Stevens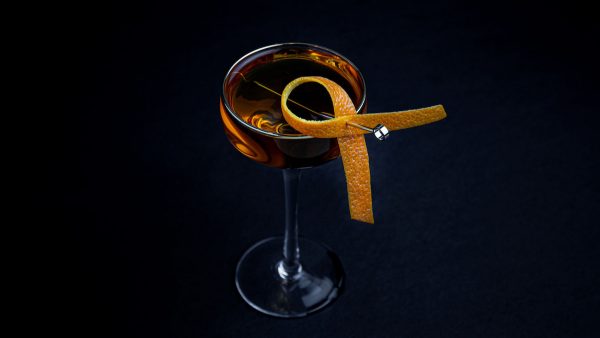 They were searching for gold – the 49ers. In 1849, California became ground-zero for the Gold Rush. With dollar signs in their eyes, and the hope of "striking it gold," their final stop in their quest was the town of Martinez. It's rumoured that "Martinez" might be part of the famous cocktail's origin story, predating the Gin Martini by just a couple of years. During this era, spices were just as expensive as precious metals – the bar team has combined these ideas together to create a delicious, "timely" adjustment to the classic.
Inspired by the Martinez – stir, neat, coupe – Tanqueray No. TEN gin, vermouth, maraschino influenced with cinnamon and green cardamom, orange and juniper bitters
Tikal Temptation by Rory Baker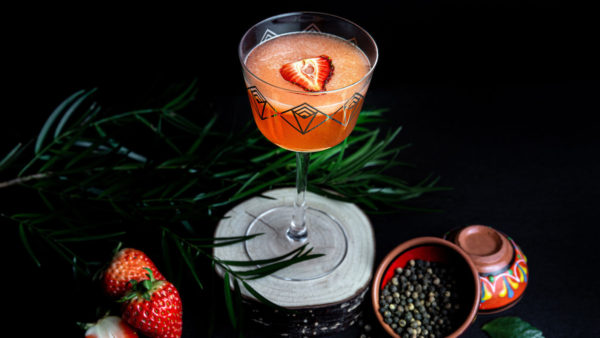 Hidden away within the Petén Basin of Guatemala, the ancient Mayan city of Tikal stands untouched. Over centuries, Tikal was camouflaged in a thick layer of jungle vegetation, only be to rediscovered centuries later. Tikal's temple mounts stood tall in the distance, peaking up just like the Sierra Madre range peaks above the clouds. Using the region's love for agave – both in nectar and textile – this delicious twist on a bartender's favourite serve brings surprising flavours to the surface and connects guests to some of the wonderful flavour discoveries of the region.
"I've been waiting to showcase this drink for a long time. I am very excited people now have a chance to enjoy it," says Rory Baker, Bartender at SIDECUT Modern Steak + Bar.
Inspired by the Margarita – shake, neat, coupe, sidecar bottle – split-base mezcal and tequila, green Chartreuse, strawberry and black peppercorn, lime and agave
Marmolada Spritz by Josh Marsland
Stretching from the River Adige in the west to the Pieve de Cadare in the east, the Dolomites tower over northeastern Italy, across the Belluno, South Tyrol and Trentino regions. At its summit, the Marmolada stands 10,968 feet (3,343 metres) above the Adriatic Sea. The region's cultural history has inspired the food and drink served for centuries in their mountain huts, called "rifugis." These delicious moments range anywhere from the simple to the extravagant. A traveller would expect to find an array of grappa, distilled spirits and drinks touched by herbs and local flora. This drink inspires guests to take a journey.
"Given I was born in Europe, I felt like it was an area of amazing culinary heritage that we had yet to explore in our previous programs. I have loved Italian cuisine, so exploring the area came naturally. Godere!" says Josh Marsland, Bartender at SIDECUT Modern Steak + Bar.
Inspired by the Spritz – build, ice, wine glass – grappa influenced with fennel, amaro and prosecco, Italian herbs, balsamic and grapes, orange and juniper bitters
Kinibalu Collins by Robert Kharazmi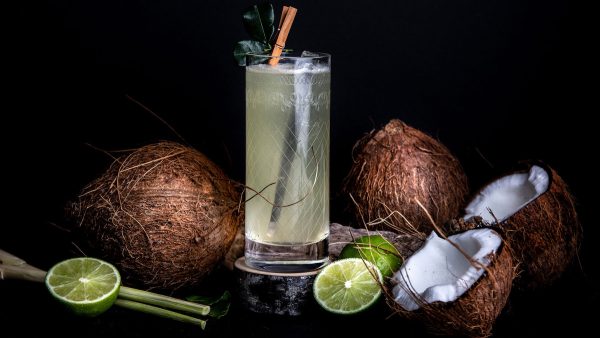 This cocktail is inspired by the rich biodiversity of some 5,000 plants in one of the most beautiful regions of Borneo. Mount Kinabulu – with its height of almost 14,000 feet (4,270 metres) at the summit – inspires the exotic ingredients in this long, refreshing drink, and instantly transports guests to a tropical region anyone would be excited to hike through, albeit a challenging terrain with many surprises.
"In all my travels across the globe it is the flavours found in Malaysia that have made the biggest impression on me. I wanted to pay homage to this by creating an intricate, yet delicious, cocktail that reflects Malay cuisine," says Robert Kharazmi, Bartender at SIDECUT Modern Steak + Bar.
Shake, ice, collins – Tanqueray No. TEN gin influenced with lemongrass, pandan leaf, lime and makrut leaves, carbonated coconut water, Kensington aromatic bitters
Media release and images provided by Krista Lochhead, Colley Communications Inc.
[wdi_feed id="2″]