We are so pleased to add Poplar Grove to our growing list of wineries participating in our #ShiptoSip campaign. Excited about the new releases!
Here's a little note I received from the winery: As of today it is free shipping on 6+ bottles for Poplar Grove. And… the Pinot Gris 2019 just released. Good news on all fronts. Nothing like a case of Pinot Gris 2019 to your doorstep just in time for Easter!
They say timing is everything so you should get hopping to enjoy these terrific offering in time for Easter everyone.
Poplar Grove Pinot Gris 2019 

Made from 100% Pinot Gris grapes.
Tasting Notes
Glimmering lemon splashes in the glass. Intense essences of ripe pink grapefruit, lime zest, & honey suckle. A lush palate of bright citrus, nectarine, balances with refreshing acidity & hidden notes of ginger. The 2019 is an exceptional expression of this popular varietal.
This wine is meant to be enjoyed upon release. Drink this year for best enjoyment!
Poplar Grove Chardonnay 2018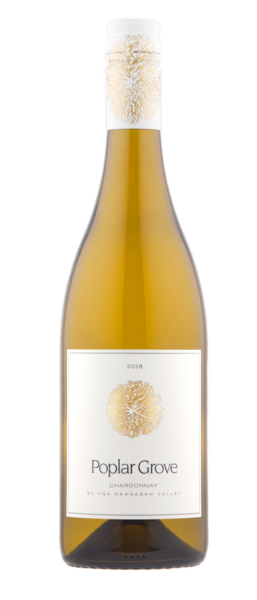 100% Chardonnay
CSPC +187548
Tasting Notes
Delicate tones of pale gold splash into the glass. Our 2018 vintage expresses lemon zest, creme bruleé, and toasted almond on the nose. A prominent palate of white grapefruit, autumn fruits, and honeydew appear first. Light French oak barrel aging adds flavours of warm vanilla to the wine's long, smooth finish.
Poplar Grove Rosé 2018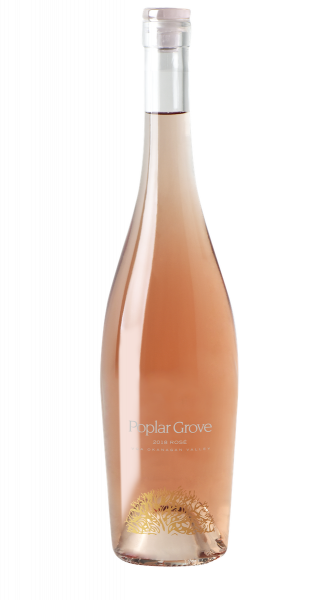 50% Merlot, 37% Malbec, 11% Cabernet Franc, 2% Syrah
CSPC +93396 
Tasting Notes Hues of ripe nectarines plunge into the glass. Sultry aromas of fresh strawberries & rhubarb combine with an enticing hint of vanilla. A robust palate of cranberries and snappy citrus notes is well-balanced with delicate floral notes. A flawless summer sipper perfect for enjoying under the sun, on the beach, or while barbecuing.
Poplar Grove CSM 2016

40% Merlot, 32% Cabernet Sauvignon, 28% Syrah
CSPC +178231
Tasting Notes Deep crimson hues and long legs splash in the glass. This signature blend has upfront aromas of white pepper and blueberry with undertones of eucalyptus. This wine greets the palate with warm vanilla, baked fruits, and herbs. A full-bodied mouthfeel is complete with preserved cherries and tobacco tones, finishing with lingering plum.
Ready upon release and can be cellared up to 10 years
Wine Club Exclusive
free shipping on 6+ bottles for Poplar Grove.
Poplar Grove Syrah 2016

95% Syrah, 5% Malbec 
CSPC +234471
Tasting Notes A burnt maroon hue appears in the glass. A perfume of plums, light vanilla, and white pepper arrives on the nose. This sharp and precise palate of dark berries, black licorice, and subtle essence of smoke creates a sophisticated and satisfying palate. More substantial in body, our Syrah will pair well with pork and rich mushroom dishes.
he Syrah 2016 will develop for well over a decade. Ready to drink upon release. Drink 2019 – 2030.
$30.35/ Bottle free shipping on 6+ bottles for Poplar Grove.
Estate Grown. Locally Farmed. Family Owned.
Founded in 1993, Poplar Grove Winery is one of the original five wineries on the Naramata Bench. Tony and Barb Holler purchased the winery in 2007. Their sons, Chris, Andrew, Matthew, and Eric farm more than 100 acres of estate vineyards with meticulous care. The family is widely recognized for crafting their outstanding signature red blend The Legacy, as well as delicious Cabernet Franc and Merlot focused wines and an exceptional Pinot Gris. Together they share a commitment to distinctive, genuine wines that reflect the character and richness of the Okanagan Valley.
Tasting notes, bottle shots and feature image courtesy of the winery.
[wdi_feed id="2″]