NUDE BEVERAGES RETURNS TO ONTARIO AFTER SOLD-OUT DEBUT
Canada's original 5% sugar-free vodka soda brand restocks at select LCBO locations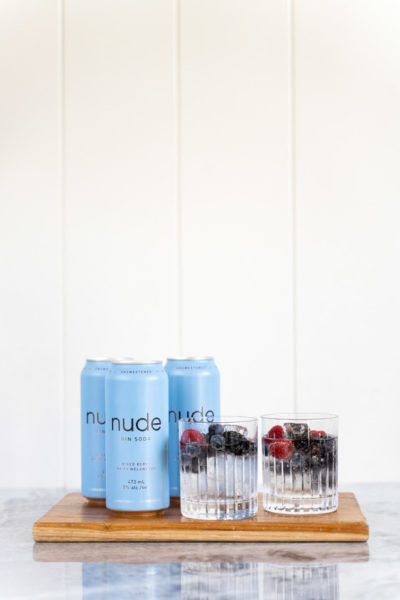 After a successful debut in 2019 resulting in product shortages and increased consumer demand, Canada's favourite sugar-free 5% vodka soda brand Nude Beverages has returned to Liquor Control Board of Ontario (LCBO) shelves. With support from LCBO, Nude will appease demand from Ontario consumers by returning with their fan favourite flavours; Raspberry Lemon Vodka Soda and Mixed Berry Gin Soda. Both will be available in tall can 473ml versions and are sugar-free, sweetener-free, gluten-free, carb-free and 130 calories, crafted in Ontario using local triple distilled and gluten-free spirits. The subtle, clean flavours that Nude is known for are achieved using natural fruit extracts and essences formulated by an award-winning beverage developer.
Launched in 2017, Nude Beverages is the largest Canadian owned and made ready-to-drink (RTD) alcoholic beverage brand. As the category leader in B.C., selling over one million cases of its iconic white cans in 2019, Nude continues to hold 30% national market share of low-calorie RTD alcoholic beverages and a 14% market share of the Gin RTD category nationally.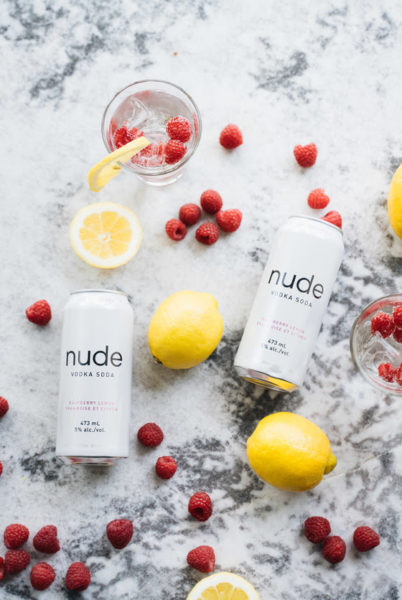 The brand's re-entry into the Ontario market represents an opportunity to increase revenue and sustain a hold in key Canadian markets, with spirits-based RTD beverages maintaining the fastest-growing category in LCBO's product range.
"We are excited to relaunch in Ontario with two of our top product offerings," said Julius Makarewicz, CEO of Nude Beverages. "We are a small, independent Canadian company, and it is immensely gratifying to see such strong support on our home turf."Equally as passionate about animals as spirits, Nude partners with animal shelters in every region where it sells products to share profits with animals in need. To date, the company has donated more than $100,000 towards animal welfare and will continue its efforts in Ontario.
Nude's Raspberry Lemon Vodka Soda and Mixed Berry Gin Soda are now available at select LCBO liquor stores. To support social distancing efforts currently in place to combat COVID-19, Nude's Beverages will also be available for delivery through
The Beer Guy. 
About Nude Beverages:
Nude Beverages launched Canada's first ready-to-drink 5% sugar-free vodka soda in 2017. Headquartered in Vancouver, BC, Nude was created with a mission to develop drinks that were sugar and sweetener free. Working alongside an industry-leading and award-winning beverage developer, Nude crafted the original sleek white canned vodka soda and has since launched a gin soda, iced tea and the newest addition to Nude's product line: tequila soda. Each can contains just 100 calories and all-natural flavours. Creating a new standard, Nude has become a pioneer for the now fastest-growing ready-to-drink alcoholic beverage category in Canada. Since launching, the company has sold over 43 million cans and is set to be the number one fastest selling drink in its category. This success has allowed them to give back to their community by donating more than $100k to animal welfare and rescue in Canada. nudebeverages.com 
Media release and images provided by Avery Nicholson, Avenue PR