Wow! The folks at Bench 1775 have the best Mother's Day gift ideas ever! Check out these wine packs that say your mom is special. You are definitely going to be the favourite with these bundles! These wine packs will be available for the next three weeks only.
One of A Kind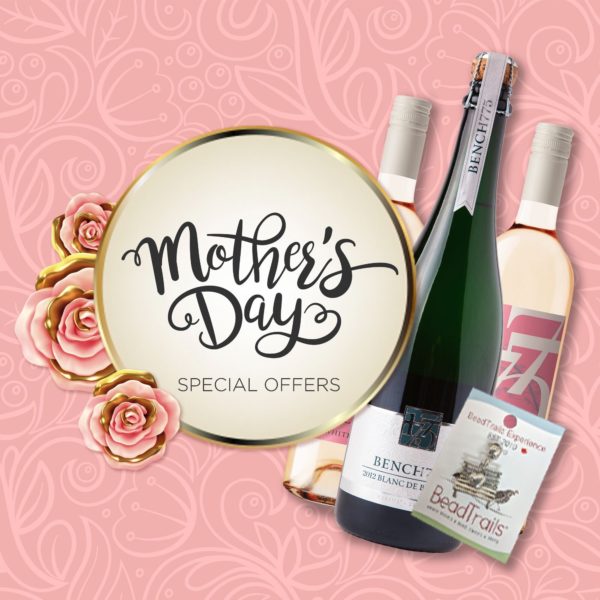 1 x 2012 Blanc de Blanc
2 x 2018 White Merlot
1 x Bench Charm
"Say you're one of a kind to mom this year by gifting her with our one of a kind wines. Start by celebrating all of moms' accomplishments by toasting to her with our Club Exclusive 2012 Blanc de Blanc. After all, this is her day! When the first bottle empties, our White Merlot will happily refill her glass. We've also included our very own Bench charm to add to her collection. Mom deserves to be spoiled with bubbles & jewelry!"
Mama Always Said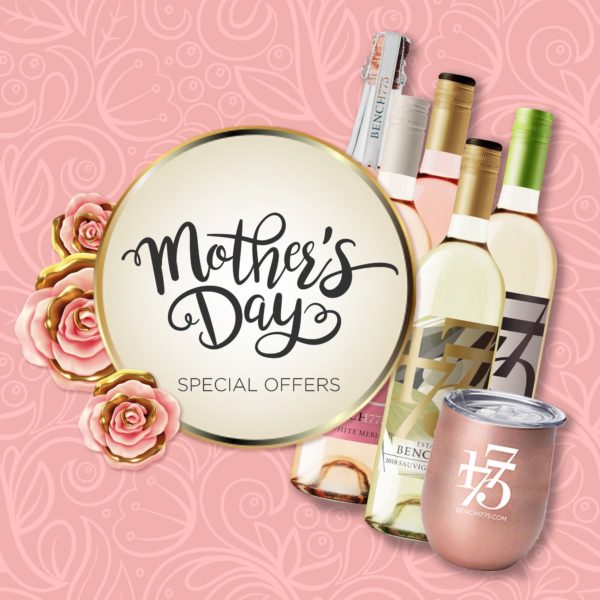 1 x 2018 Estate Sauvignon Blanc
1 x 2018 Pinot Gris
1 x 2018 White Merlot
1 x 2018 Glow
1 x Brut Rose
1 x Rose Gold Swig Tumbler
"Mama always said "I don't know is not an answer" so we thought we'd help you with that this year! You know the best gift to give your mom, even though she probably forgot your name, is a bundle of wine. With our Free shipping, let us be the taxi service and deliver wines directly to her door. There's no better way to say "Thank You Mom" after the many years she's told you so!"
It's a Mom Thing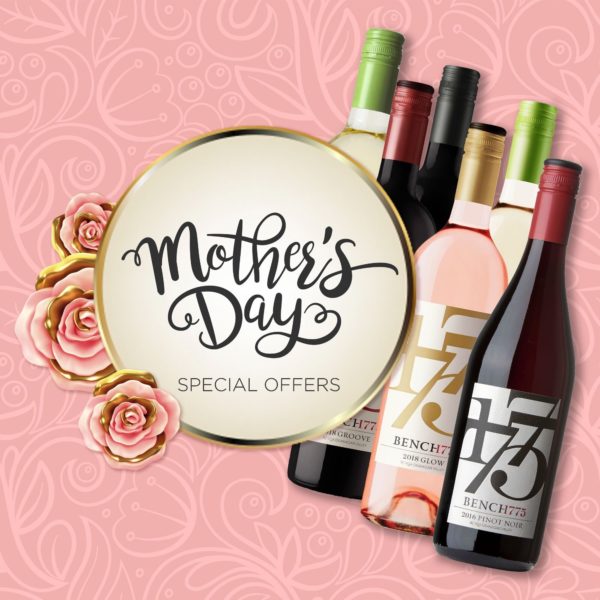 1 x 2018 Glow Rose
1 x 2018 Pinot Gris
1 x 2018 VVV
1 x 2016 Pinot Noir
1 x 2018 Groove
1 x 2019 Malbec Nouveau
"Splash out on Mom on her special day with this mixed wine bundle of Reds, Whites & Rose! We feel Mom deserves to be pampered, not questioned about what she likes to do with a glass & bottle of wine in her spare time. Send her a box of wine & we guarantee you'll be her favourite child."
Bouquet of Rose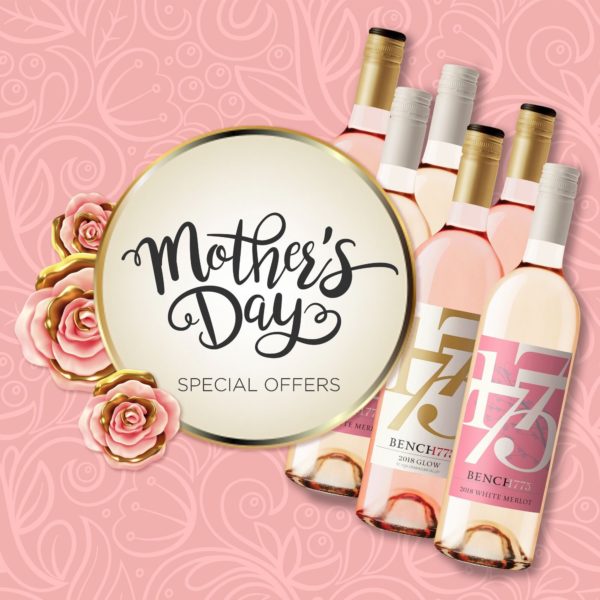 3 x 2018 White Merlot
3 x 2018 Glow Rose
"A bouquet of flowers is beautiful but we think a bouquet of Rose is even better! Spoil the Mom in your life with this bundle made entirely of Rose wine."
Use discount code "MOMSWINE" for an additional 10% off plus free shipping on 6 bottles or more (or any Mothers Day bundles)
WE ARE ONE OF THE TOP 8 WINERIES IN CANADA & THE TOP 4 WINERIES IN BC!
Have you heard the news? We were named in the TOP 8 WINERIES IN CANADA, and the TOP 4 WINERIES IN BC at the 2018 National Wine Awards of Canada!
Images and notes courtesy of the winery.