Joining our #ShiptoSip campaign is Monster Vineyards. Devilishly  good wine at wickedly good prices. Monster wines have previously been on our list of #FavouriteThings and we look forward to these new releases that are ready now for your sipping pleasure.
Monster The BRUTE 2019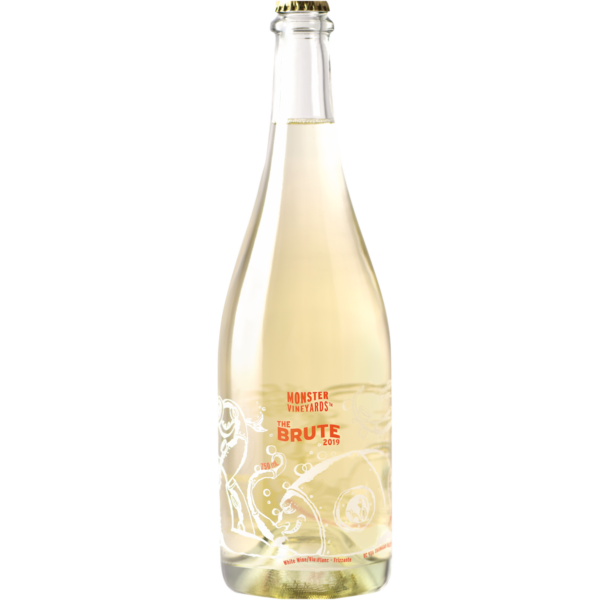 delicious WHITE bubbles
Ready for a party on your palate? The Brute bursts forward with aromas sweet pineapple and zesty lemons. Your new summer patio companion boasts flavours of nectarines, pear, and candied oranges. This snappy sipper refreshes and has you reaching for more bubbles!
38 Muscat, 26 Pinot Gris, 17 Viognier, 17 Chardonnay, 3 Verdejo.
Monster ROSIE 2019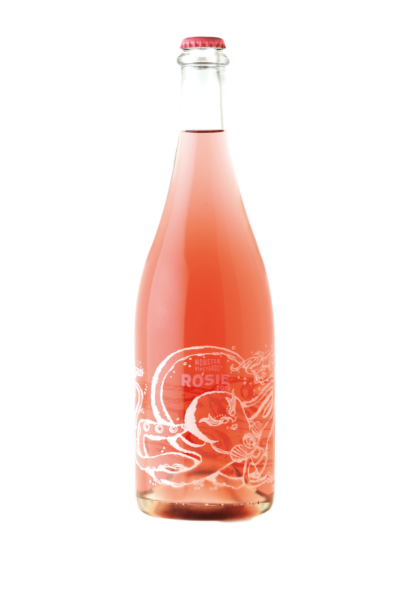 Prepare the patio!
delicious PINK bubbles
Rose petal pink sparkles in the glass. Rosie has returned for her sixth release to excite the palate and delight your taste buds! Awaken your senses with aromas of raspberries and watermelon. Strawberry pops on your taste buds with elements of rhubarb and vanilla. Rosie makes this perfect pairing for optimistic sunny summer days. 
63 Merlot, 20 Malbec, 12 Syrah, 5 Cab Franc
Monster Vineyards Rose 2019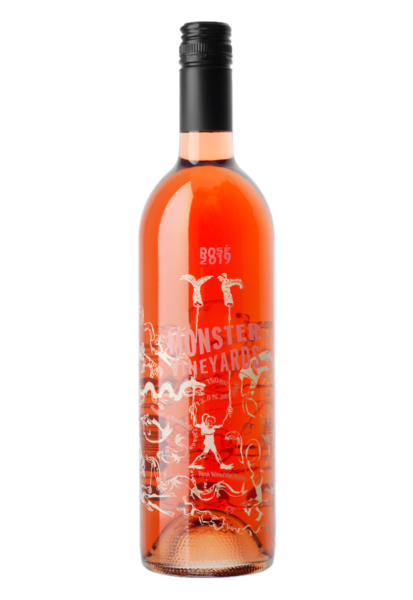 PINK POWER! Bright raspberry in colour with enticing aromas of garden fresh strawberries. Flavours of ripe cherries with notes of rubharb and watermelon on the finish. Crisp acidity and a hint of sweetness make this rosé demonstrably optimistic and cheerful. The perfect pairing for summer patios.
This Monster is ready to be set free upon release. Drink Now.
63% Merlot 20% Malbec 12% Syrah 5% Cabernet Franc
Monster Cabs 2016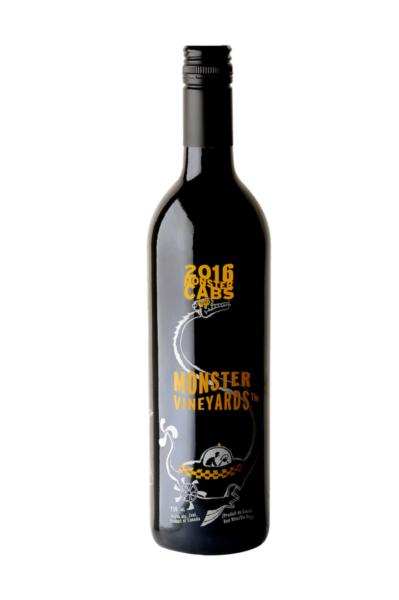 the perfect spring BBQ wine!
$19.90 available onlineThe Monster Vineyards Tasting Room is now closed but, for now, if folks are in the area they can purchase Monster wines from the Poplar Grove Tasting Room just around the corner.  Some more good news, free shipping to BC and AB on all Monster Vineyards orders of 12+ bottles.
Order online at www.monstervineyards.com

Tasting notes, bottle shots and images courtesy of the winery.