One of our favourite boutique wineries, Pentage high above Skaha Lake is a delight you really don't want to miss. The setting is as beautiful and inviting as the wines are delicious and oh so enjoyable.
You will not be disappointed once you arrive way up the road where you might expect to encounter a mountain goat at anytime. The seclusion just enhances the experience of a visit to this wonderful spot.
Enjoy the wines on offer for your sipping pleasure.
WE ARE OPEN – RESERVE TODAY!
Open daily 11am – 5pm
TO BOOK A WINE TASTING
SAME DAY reservations – please call the winery
FUTURE DATE reservations – please book online.
TO BOOK A PICNIC TABLE
SAME DAY reservations – please call the winery
FUTURE DATE reservations – please book online.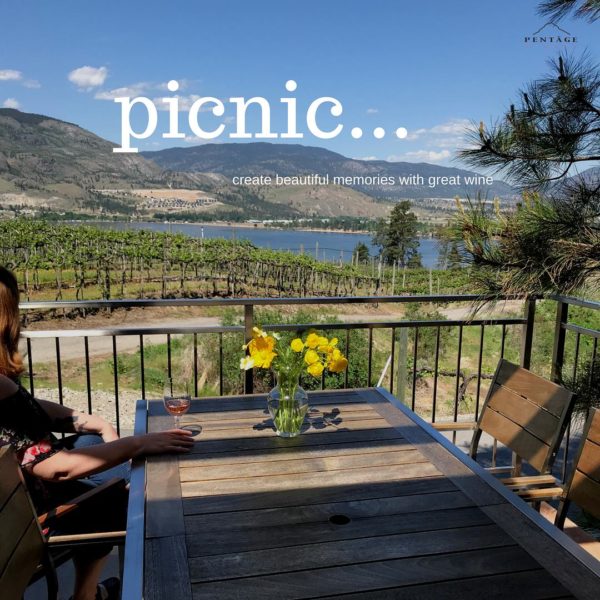 Same day reservations can only be booked by calling the winery.  Please give us a call to check availability 250 493 4008.
**** Wine Tasting cannot be held in the picnic area.  ****
MAXIMUM 6 PEOPLE PER GROUP
We are so excited to welcome everyone back to our winery.
VISIT US – TASTINGS BY APPOINTMENT
To ensure the safety of our guests & staff, better manage the flow of customers thru our wine shop and comply with current restrictions – we are moving to APPOINTMENTS for a wine tasting as well as the ability to reserve the use of our picnic areas.
Below please find a synopsis of our 2020 Summer Season – more details can be found on the visit us link below.
We are open daily 11am – 5pm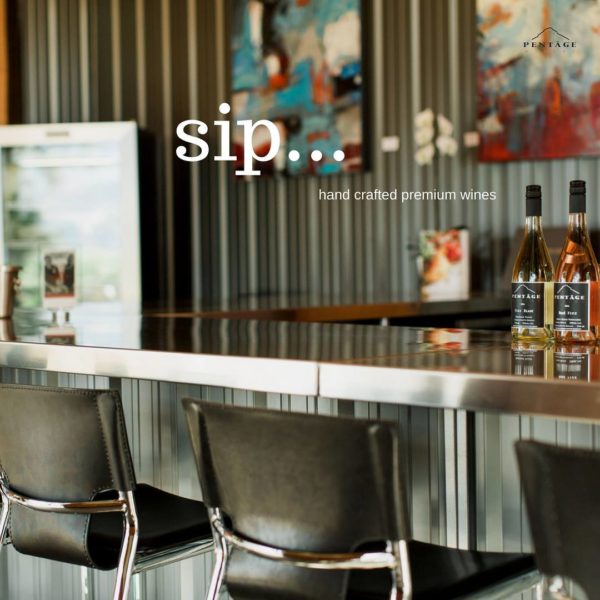 Wine tasting – due to current protocols and limited space for serving our customers, appointments are highly recommended. There is a tasting fee of $5 per person charged at the winery. This tasting fee will be waived with the purchase of one bottle per person.
Tasting and Tour – fun and informative this tasting and tour is schedule to run every Friday & Saturday from July 3 through to September 15, 2020 at 3pm. Reservations are required.  There is a $20/person fee charged at time of booking.  Please contact the winery direct for reservations.
Picnic areas – reserve one of our picnic areas and relax while capturing the breathtaking views.
  *  You may purchase wine from our wine shop to enjoy in the picnic area.
  *  Bring your own picnic (starting mid-June we will have a small selection of cheese/crackers/meats for    sale).
Wine pick-up – if you purchased wine online or are popping in to purchase wine no reservations are required.
Drop-ins are welcome but priority will be given to those with a reservation.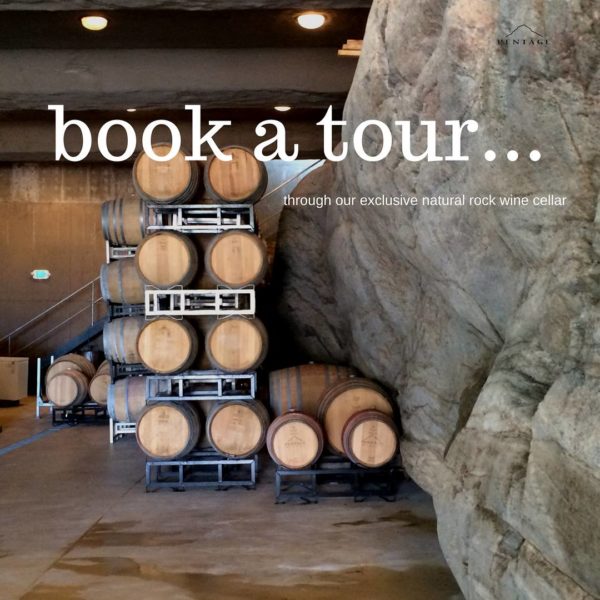 HAND CRAFTED PREMIUM WINES FAMILY OWNED SINCE 1996…
Pentâge Winery is a boutique winery nestled on 23 acres overlooking Skaha Lake in Penticton, British Columbia.
Owned and operated by Paul Gardner & Julie Rennie.  It all began in 1996, already a home winemaker, Paul's dream was to one day open a winery in the Okanagan Valley.
It started out as a mini-weekend get-away to the Okanagan and the weekend turned into a real estate quest when we happened to stumble upon 4400 Lakeside Road.  At that time the property was an abandoned orchard – "it had everything right wrong with it" said Paul. With his vision and immense passion…..the dream started to unfold.  The land was contoured in 1996 and Spring of 1997 our Vista Ridge Vineyard was planted.  Our first vintage was a small lot of 1999 Syrah and the rest is history…
We limit our annual production to approximately 5,000 cases a year – this enables us the ability to create exceptional small lot releases and maintain our hands-on approach for quality control.
Our commitment to excellence begins in the vineyards.  We believe the foundation of a great wine is most truly reflected by the soil and climate – also known as the "terroir". Our low-yield cultivation strategy produces the top-quality grapes essential to our premium, limited release, hand-crafted wines.
Browse our site and enjoy!
Our COVID-19 plan – Commitment to our Customers.
Information and images courtesy of the winery.
If you would like to be featured on MyVanCity.ca please email myvancityval@nullgmail.com, features are complimentary and with appreciation wine samples are accepted for review.