Last week, our tasting group just met for the first time since the pandemic began.  As the weather was good, we met outside and were able to create lots of physical distancing. That and a few changes in how we poured the wines and served the food made it a very responsible gathering.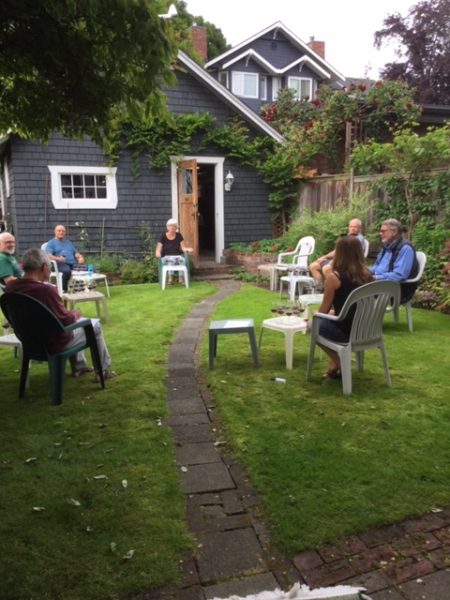 June is the month I am responsible for presenting and I had amassed a good selection of cabernet franc and petit verdot wines in my cellar.  I flipped a coin and decided to go with the cab franc.   I had a little over a dozen wines that I wanted to include and finally pared it down to the required eight.  All were good examples of what BC can do with this grape.  Then I decided I wanted to compare BC with some other regions and so eliminated two more and headed off to the BCLDB.  I picked up one from Argentina that was recommended and another from Chinon in the Loire Valley of France.  Eight wines from three countries.  Four vintages and a three-point difference in alcohol levels.  This flight should definitely show some stylistic differences.
What aromas and flavours can you expect from this variety?  Black currant, bramble, dried herbs, dust, earthy, leafy, liquorice, mint, nutmeg green pepper, plum, red berries (strawberry, raspberry), and violets among others.
The grape has a wide distribution and you can find it planted in France, Italy, the US, Chile, Hungary, South Africa, and Canada (especially BC – sorry Ontario, but cab franc really digs our dirt).  Due to its wide dispersal, you can expect notable differences in acidity, sugar and alcohol in the grapes, depending on where they were grown.
Not surprisingly, it is believed its roots are in the Bordeaux region of southwestern France.  And interestingly, it is one of the parents of both cabernet sauvignon and merlot.  Here, cabernet franc is usually a part of a Bordeaux blend, in the wines of both the left and right banks.
Further up the French coast, cabernet franc is one of the main red grapes of the Chinon region in the Loire Valley.
In Italy, cabernet franc is often found in the Super Tuscan wines, along with cabernet sauvignon, merlot, syrah and sangiovese.
With medium body and higher acidity, this is a very food-friendly red wine, especially if those dishes include herbs.
As always, we begin with a social wine or a starter and I decided to bring a bubbly from a newly-opened winery I had just visited, Priest Creek on the east bench in Kelowna.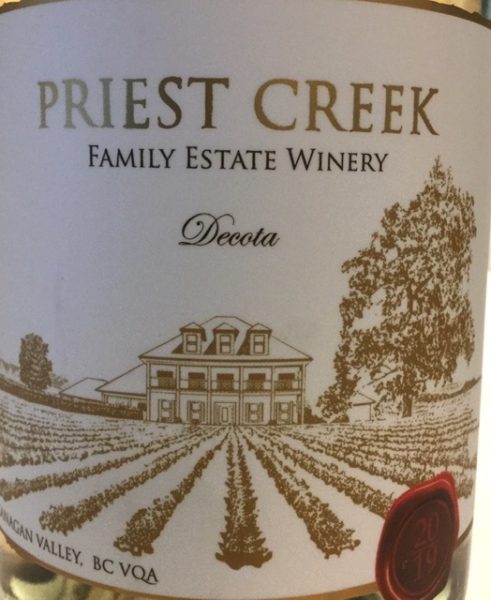 The Flight
Vintage
Producer
Region
Price
ABV
Group

Ranking

T
2019
Priest Creek – Decota (Sparkling)
Kelowna, BC
$19.00
10.4
A
2018
La Mascota
Mendoza, Argentina
$15.00
14
5
B
2016
Jean-Maurice Raffault Chinon
Loire, France
$23.00
12.5
6
C
2014
TH Wines
Summerland, BC
NA
14
2*
D
2015
Harper's Trail
Kamloops, BC
$30.00
13.1
4
E
2014
Vin Amité
Oliver, BC
$29.00
15.5
2*
F
2014
Fort Berens
Lillooet, BC
$25.00
12.5
2*
G
2016
Fort Berens (Reserve)
Lillooet, BC
$29.00
13
1
H
2016
Second Chapter
Oliver, BC
$35.00
14.5
3
Three wines were tied.
Summary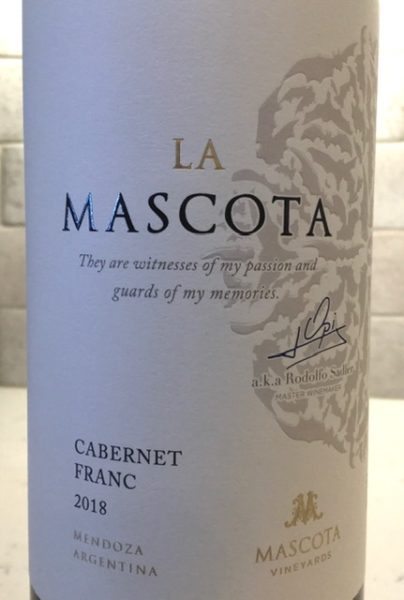 A         La Mascota – great value and a very decent wine, though not as complex as many of the others.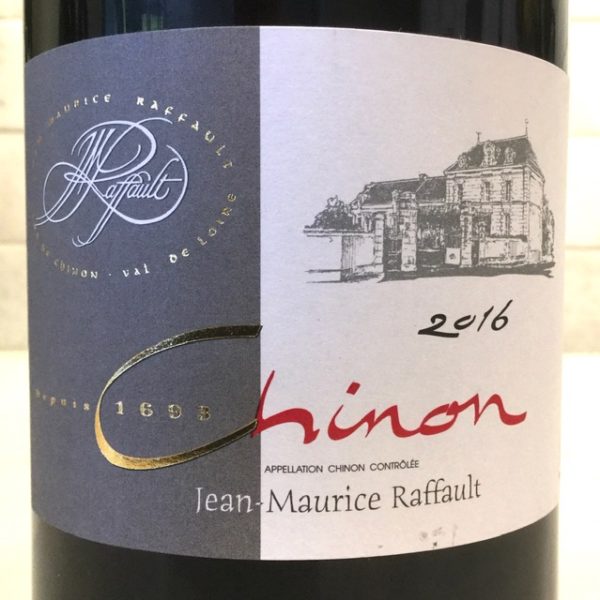 B         Chinon – rather disappointing.  Rather thin, some fruit, still quite grippy tannins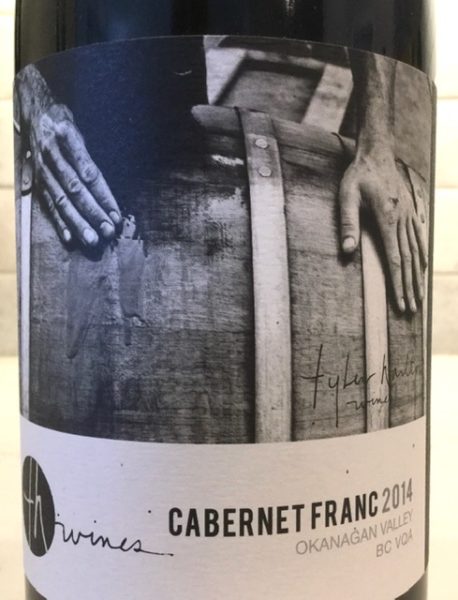 C         TH Wines – Tyler Harlton did a great job with this wine.  Layer with varietal character, slightly warm finish.  Tied for the third spot for me.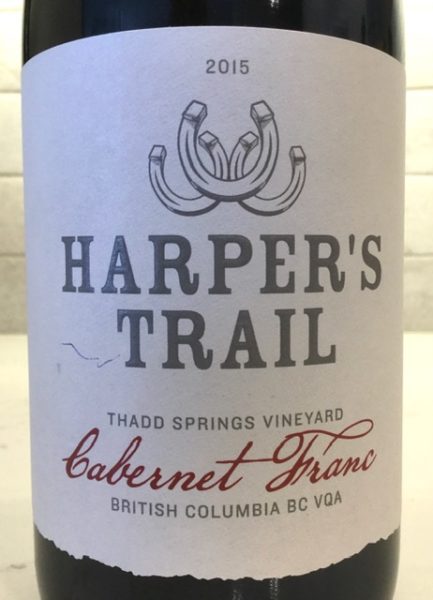 D         Harper's Trail – grown on one of their Kamloops vineyards.  Very impressive fruit for a wine grown at this latitude. Well integrated.  Placed fourth for me.
E         vin Amité – I'm always happy with the wines from this winery.  Lots going on here with new things to discover each time you smell or taste it.  Tied for third for me.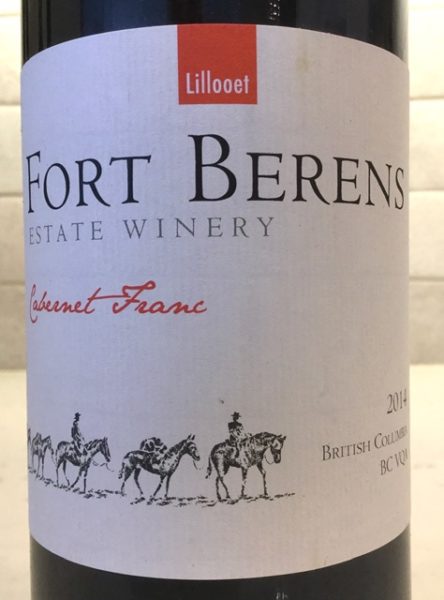 F         Fort Berens – Wow, what a nose.  I remember very clearly the first time I tasted it and thought it was the best Fort Berens had made. Tied for second place.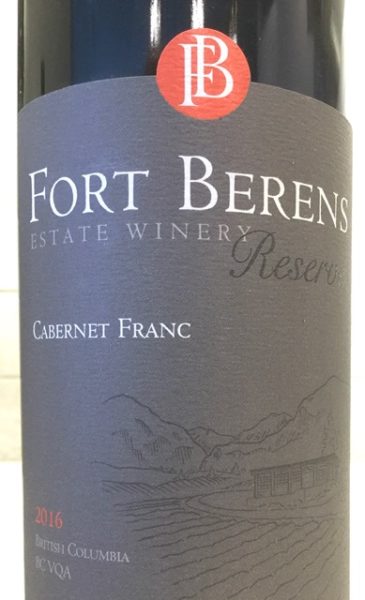 G        Fort Berens Reserve – I wish I had been able to have the same vintage as the previous wine for a direct comparison.  My favourite of the bunch as it was the most elegant and really spoke to what cab franc is all about.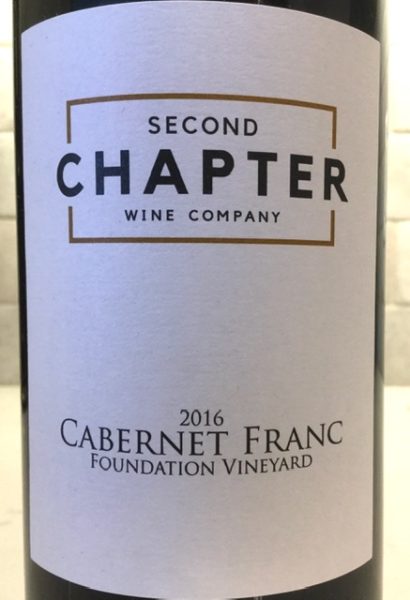 H        Second Chapter – big, rich and juicy was very close to being my #1.
I do need to say that all the BC wines were clearly better than the other two and my scores for these were very close, not a big difference between my fourth and first place.  Try any of them and you will be impressed.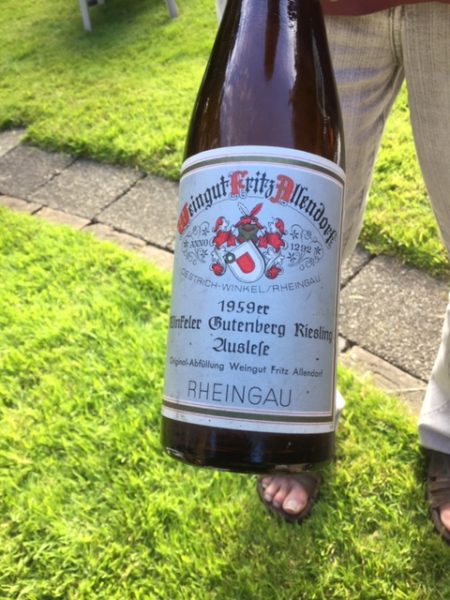 At the end of the session, our host, Wayne, brought out two 'show and tell' items.  First, an empty 1959 German Auslese Riesling that he and his wife had sampled two nights earlier.  He said this 61-year-old wine was divine.  He also brought out a motorized Mechano bottle opener that he had designed.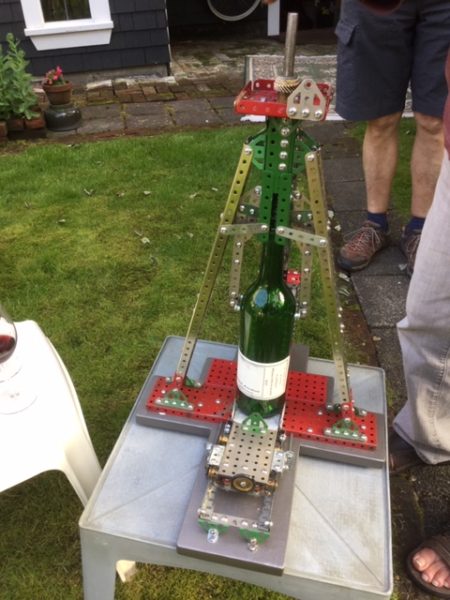 (All photos – Sam Hauck)