With a new autumn themed menu that includes fresh honey from our winery bees, and garlic themed dishes during the virtual garlic festival, guests are welcome to celebrate the harvest with us at Terrafina.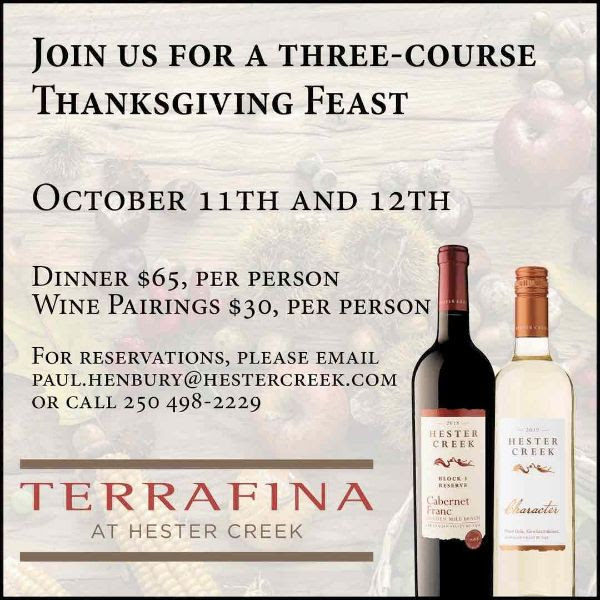 For Thanksgiving, Chef Adair Scott has also designed a special three-course Tuscan inspired dinner menu with options that include: chicken tortellini consume, nut seed and leaf salad, braised short ribs, turkey with Italian sausage stuffing, and a root vegetable quinoa salad. And for dessert: beet panna cotta with white chocolate, cranberry ricotta cheesecake or walnut praline truffle.
MEANING "FROM THE EARTH" TERRAFINA IS A GORGEOUS TUSCAN STYLE RESTAURANT NESTLED AMONG THE VINES OF HESTER CREEK ESTATE WINERY IN OLIVER.
If you would like to be featured on MyVanCity.ca please connect with your pr agency or email to myvancityval@nullgmail.com for full details.