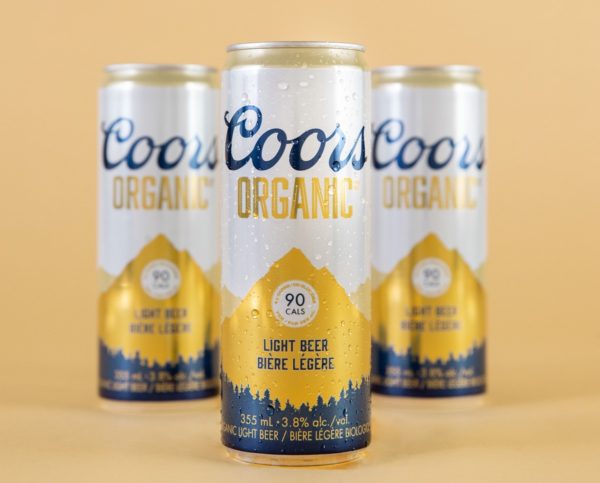 Introducing:
Coors Organic – a new, organic beer that is brewed with one thing in mind – simplicity.
With Canadians keen to integrate healthier alternatives into their day-to-day lifestyle but often feeling overwhelmed by all of the options to choose from, Coors Organic decided to offer a simple way to feel better about your choices.
Next time you are reaching for a beer, enjoy an organic option and feel good about the healthier choice you made.

Certified organic, 90 calories and 4g carbs (per/355mL), this light, refreshing organic lager is expertly brewed with minimal ingredients including organic hops, organic barley, and water.
Product: Made with three simple ingredients: Organic hops, organic barley and water. Certified Organic 3.8% ABV 90 calories, 4g carbs (per 355ml)
Taste: Light and refreshing malt-forward taste with a crisp and clean finish.
Availability: Coors Organic is available at BC Liquor Store and Independents. Single can – $3.05 12 x 355ml can – $27.50
Media release and images provided by Chrisanna Chan, Citizen Relations. If you would like to be featured on MyVanCity.ca please contact your pr agency or email myvancityval@nullgmail.com for full details. Samples accepted for review.