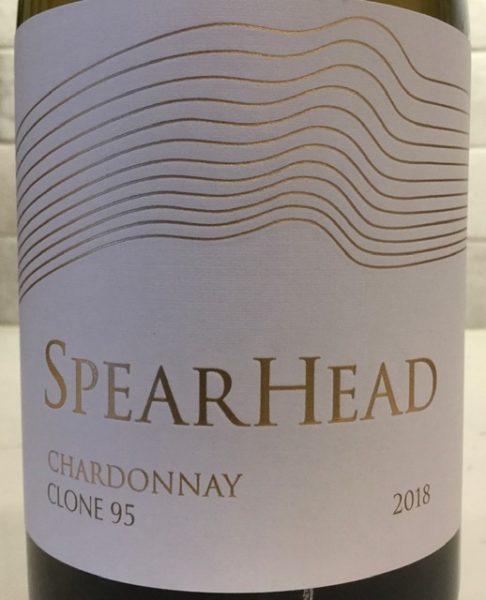 2018 Chardonnay (Clone 95)
Spearhead
Kelowna, BC
$30.00
Lemon yellow with medium-minus intensity.  Aromas of apple, melon, lemon, peach, honey, and butter on the nose.  Very good balance with a creamy texture and bright acidity.  Aromas are reflected on the palate followed by a medium-long finish with lingering toasty oak flavours.  One of BC's best.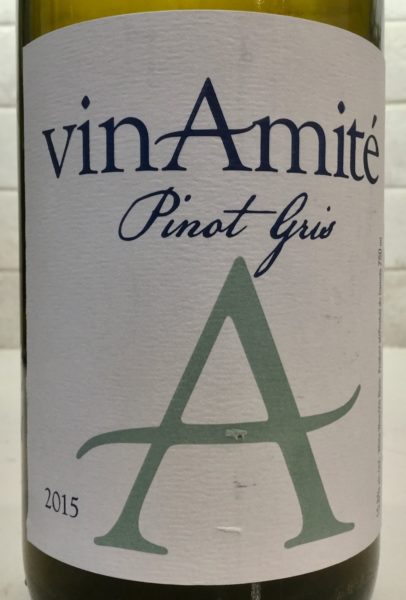 2015 Pinot Gris
Vin Amité
Oliver, BC
$21.00
Perhaps I held on to this wine a year or so too long, but it was very pleasant, none-the-less.  Golden yellow in colour with medium intensity.  Ripe apple, Meyer lemon, honey, and a touch of toasty oak on the nose.  Good balance with a creamy mouthfeel.  The palate is full and round with flavours echoing the nose.  A medium-plus finish.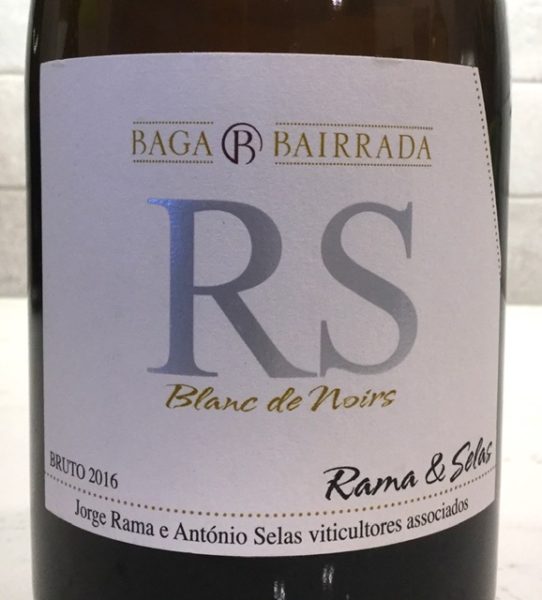 2016 RS Blanc de Noirs
Rama & Selas
Bairrada, Portugal
$23.99
This traditional method sparkling wine is made from 'Baga' grapes, a traditional grape from the Bairrada region.  Golden yellow with hints of copper and medium intensity.  Lime leads the aromas followed by bramble, baked apple, and Chinese five-spice.  Well balanced with good mousse.  Lots of flavour on the palate followed by a medium-plus leesy finish.  Very good value.  Look for this wine at your favourite private liquor store.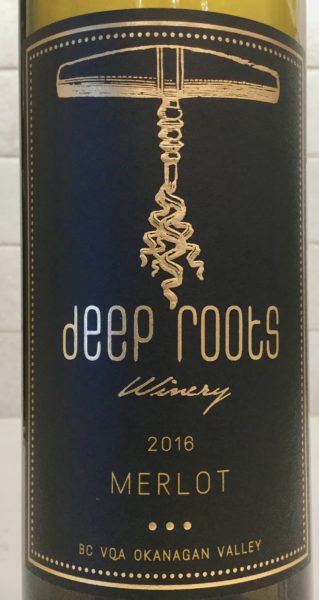 2016 Merlot
Deep Roots
Naramata, BC
$23.00
Very yummy.  Garnet/black with a hint of bricking and deep intensity.  The nose is dark and earthy with aromas of dust, dark fruit, cherries, raspberries, vanilla, and spice.  Well balanced with smooth ripe tannins.  The flavours follow the nose ending with a medium-plus finish.  This is a very good value wine.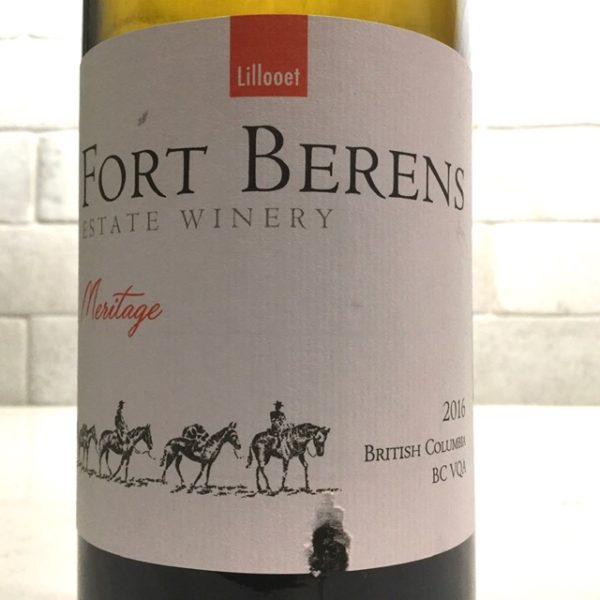 2016 Meritage
Fort Berens
Lillooet, BC
$25.99
A Bordeaux style blend of 75% Merlot, 15% Cabernet Sauvignon and 10% Cabernet Franc.  I was very impressed when I tasted this wine upon its release.  I opened a bottle just the other night and initially, I was slightly disappointed as it wasn't as good as I remembered.  I put it aside and opened something else.  Two days later I came back to it and wow!  Garnet/black in colour with deep intensity.  The nose is rich, layered, and complex.  Well balanced.  Classic Bordeaux on the nose and palate followed by a medium-plus finish with lingering fruit.  Impressive now and will continue to improve for years to come.  Let this one breath (if you open it soon). I'd suggest decanting for two hours or more.  This wine is a bargain.
(Bottle shots – Sam Hauck)