Whether you're planning to dine in at your fave eatery, enjoy some convenient take-out, or relax at a local bar, you can help our community just by adding a tasty beverage to your order! Andrew Peller Limited is stepping up to help our local hospitality industry, which continues to struggle due to the ongoing impact of COVID-19. Until December 31, 2020, Andrew Peller Limited will donate partial proceeds from sales of select wine, cider, beer, and whisky brands to the BCHF and Food Banks BC.
The initiative is only the latest program that demonstrates Andrew Peller Limited's strong community spirit: this year alone the company has donated over $64,000 to Canadian food banks, hospitality relief foundations, and health care workers. The BCHF is grateful to be chosen as one of the beneficiaries of the promotion.
We hope you'll join in by patronizing one of the participating establishments, and choosing to order a beverage or two from one of the brands listed below.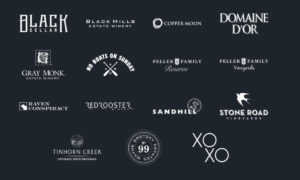 Black Cellar
Black Hills Estate Winery
Copper Moon
DOMAINE D'OR
Gray Monk Estate Winery
Red Rooster Winery
Sandhill
Stone Road Vineyards
Tinhorn Creek
Wayne Gretzky Estates
XOXO Botanical
The list of participating hospitality establishments may be found at
https://dineouttohelpout.ca/
You can also donate online (in conjunction with this promotion) at
https://www.canadahelps.org/en/dn/m/52375/donation
#DineOutToHelpOut
#TakeOutToHelpOut
The BCHF is a charity that supports hospitality workers facing financial crisis due to a health condition. These are the people who work in your favourite restaurants, wineries, breweries, bars, and hotels. Often with limited access to benefits or financial aid, our beneficiaries have nowhere else to turn if a health condition arises. Your support has a meaningful impact by getting them back on their feet again. We also award over 20 scholarships annually supporting the hospitality industry's future leaders.
https://bchospitalityfoundation.com/