"In this series I will be sharing my take on which BC Wine pairs well with some inspirational recipes"
I've mentioned before my cravings for sumptuous, creamy pastas at this time of year paired with a favourite BC wine. This recipe is no exception as it is both rich and delicious. I was very impressed with how this one turned out. This dish is vegetarian friendly.
Not only was this a decadent and super yummy dish it also satisfied the frugal in me. For this dish one of the main ingredients was pumpkin. Although the original NYTCooking recipe I used for inspiration, called for canned pumpkin, I couldn't let my Jack 'O Lantern go to waste.
Baked Pumpkin Pasta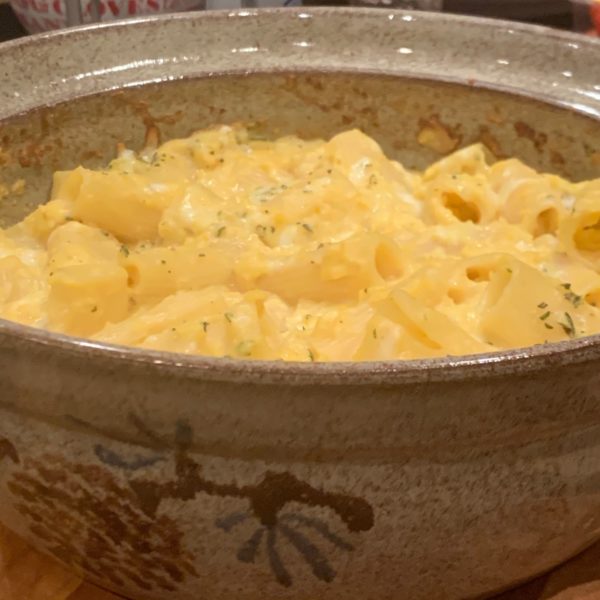 INGREDIENTS
Butter, for greasing the pan

tube pasta
Umami Bomb Shiitake Chili Oil to taste

1

tablespoon chopped fresh rosemary

1

teaspoon chopped fresh thyme

About 1  cup coarsely grated Parmesan

About 1  cup coarsely grated Gruyère

About 1 cup coarsely grated mozzarella

pumpkin (seeded and stem removed)

1

garlic clove, peeled

salt and pepper to taste

½

cup heavy cream

¼

cup chicken broth (or vegetable broth)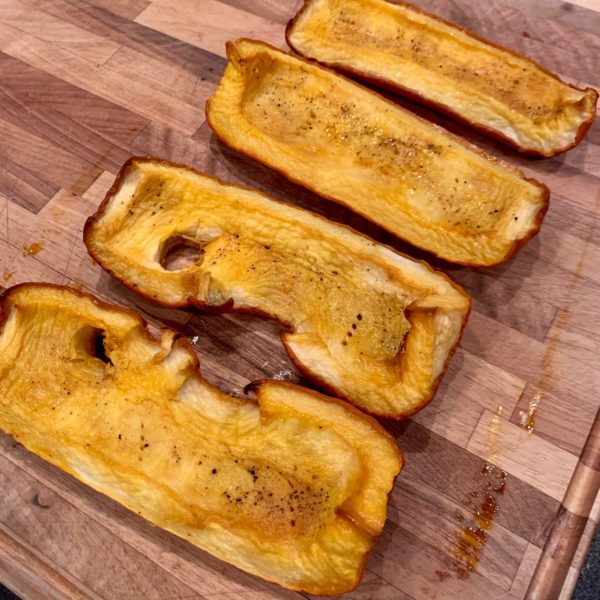 Carve the pumpkin into four pieces, brush generously with olive oil, salt and pepper, and bake at 350 until fully cooked. Scraped away the pulp from the peel and put the pumpkin into a food processor, adding one large garlic clove with stem removed, a scant of chili oil, and the broth, process until smooth adding cream at the last.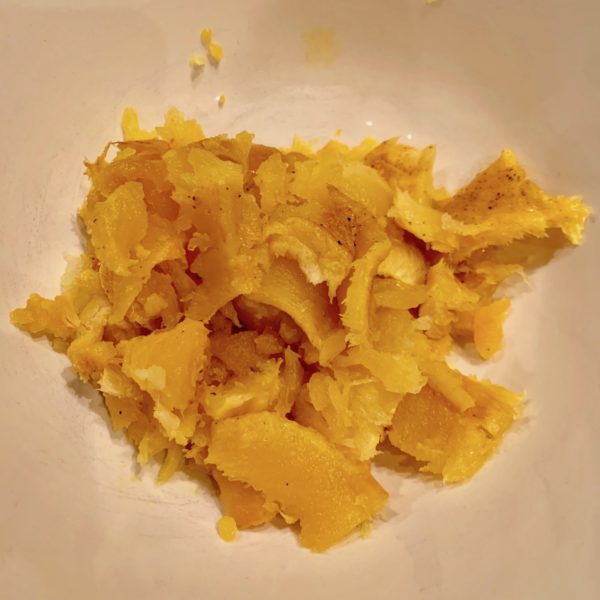 Cook pasta to al dente (10 minutes for a 14 minute pasta or a 25% reduction in time) Toss the pasta with the pumpkin mixture, rosemary, and thyme. Add 3/4 cup of each cheese and toss. Place in a greased casserole and bake for 30 – 45 minutes at 350. Add the rest of the cheese in the last 5 – 10 minutes. Serve hot with crusty bread and a salad.
Note: many canned pumpkin are actually squash which is much sweeter than the pumpkin I used, this dish was savoury and the herbs, added just for the baking portion, added great flavour interest.
My suggested BC wine pairing:
CedarCreek 2018 Cabernet Merlot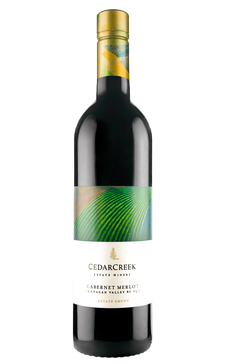 NEW VINTAGE
Sometimes a wine is greater than the sum of its parts. We tasted hundreds of barrels one by one, thoughtfully blending to capture the best of two vineyards. The summer sun shines on our Haynes Creek vineyard until well after 10 pm, soaking grapes in heat for hours, producing dark berries with ripe tannins. In contrast, our Desert Ridge vineyard is much cooler and delivers fruit that is vibrant and fresh.
Enjoy now through 2023
This was a terrific pairing and the flavours stood up so well to the rich, creamy cheese. Pumpkin, unlike squash, is not sweet so the dish was very savoury. The density of the wine suited the dish well without being overpowering. 
CedarCreek Estate Winery
CedarCreek grew into one of the leading wineries in the Okanagan Valley – twice winning Canada's "Winery of the Year" award.  In February 2014, the Fitzpatrick family announced the transfer of ownership of CedarCreek to the von Mandl family.  With this, two of the region's pioneering winemaking families came together over a shared vision for the future of the Okanagan Valley.
Today, we honour the Senator's vision for the 50-acre Home Block Vineyard. Winemaker Taylor Whelan is building upon three decades of winemaking history and defining a new chapter with estate-grown, organic wines.  Because of planting decisions made in the early 1990's, we now have 30-year-old vines at the heart of everything we do, and seek to showcase them in increasingly nuanced ways.  We commit to this land daily with integrity, authenticity, and a commitment to quality.  On that, you have our word.
Home Block at CedarCreek Estate Winery
Nominated: Air Canada / enRoute Canada's Best New Restaurants 2019
At Home Block Restaurant, we embrace the bounty of the Okanagan while our name pays homage to the Home Block Vineyard which surrounds us. Our building is crafted from fieldstone and 100-year-old reclaimed barn wood and our cuisine draws on those elemental roots. We integrate natural cooking methods like our wood-fired grill fueled by timber from local orchards and seasoned barrel staves. The result is honest, confident, and approachable food that unites flawlessly with CedarCreek wine.
Our menus feature multi-course wine and culinary experiences for both lunch and dinner, reservations required.
Hours: daily 12 pm – 9 pm
For this dish we enjoyed a bottle of the 2017 Cabernet Merlot that I purchased from my local Save-On-Foods store. See previous articles featuring CedarCreek here and a review of the Visa Infinite Wine Dinner at Home Block here.
If you would like to be featured on MyVanCity.ca please connect with your pr agency or email myvancityval@nullgmail.com for full details.