"In this series I will be sharing my take on which BC Wine pairs well with some inspirational recipes"
This recipe came out of necessity! What do you do with a box of about 100 plums? My first attempt was plum torte, then sheet pan chicken with plums and red onions, and a second attempt at plum torte. I think this second go around with the plum torte was a winner.
The first time I mixed the batter by hand, the second time I used my Kitchen-Aid mixer and it was a real time saver. It is so easy,  a basic recipe, and I think one of the first batters I was taught in my Grade eight home ec class. With variances this basic batter could be a baking powder biscuits if you eliminate the sugar and eggs add more flour, or keep the sugar, and if you wish, the eggs and with more flour you have scones. My home ec teachers would be proud to know their efforts to teach me basic cooking and baking has proven to be a lifelong pursuit of pleasure in the kitchen.
Hope you enjoy this recipe as much as I enjoyed making and sharing this plum torte with family.
For this version and just for fun I used the basic "soft dough" recipe from my faded copy of Foods and Home Management, Government of the Province of British Columbia, Department of Education circa 1932, revised 1957, and this particular copy was printed in 1960. I wonder if they still use this old tome.
PLUM TORTE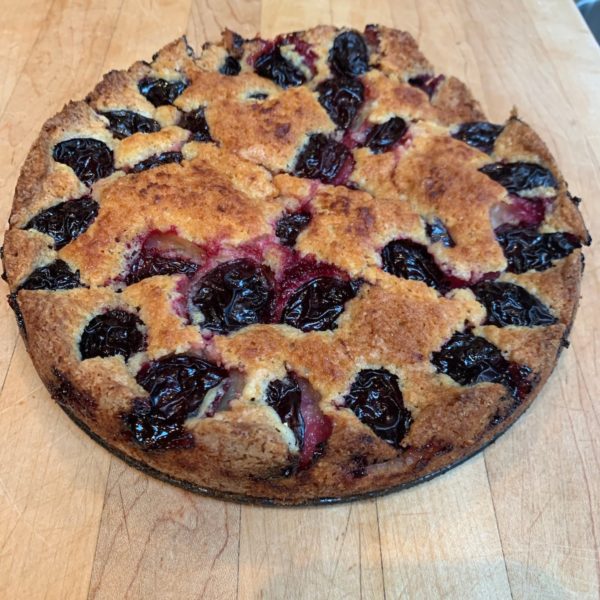 24-30 Italian prune plums, pitted and sliced in half
1/2 cup fat (that term was always used throughout the book, I use butter)
3/4 cup white sugar
1/2 tsp salt
a few drops of vanilla (my own addition not in the recipe)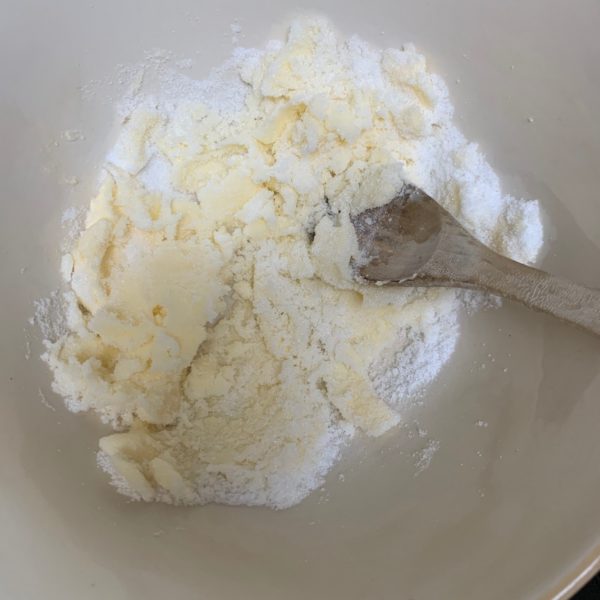 Cream sugar, fat and salt.
1 cup flour
2 tsp baking powder
two eggs
Add the last three ingredients and mix until smooth in texture. Batter will be thick.
Pour into a greased form pan.Top with sliced plums, skin side up.
Optional: sprinkle with fresh lemon juice and/or sugar.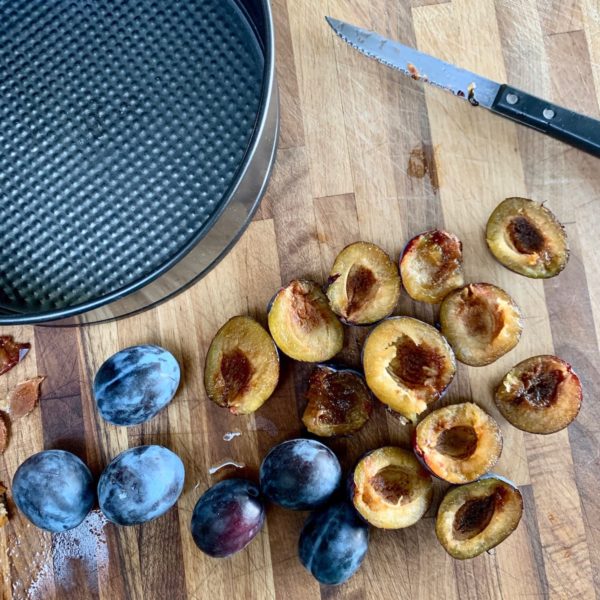 Bake for approximately 50 to 60 minutes, or until a toothpick inserted in the centre comes out clean at 350. If your oven bakes unevenly, like mine, turn at the halfway point for even colour.
I serve mine with whip cream because with a sweet desert like this one I can monitor the amount of sugar in the whip cream, and, don't tell anyone, I really don't like ice cream.
This recipe was inspired by an abundance of Italian prune plums that I couldn't bear to let go to waste, and you can only eat so many. I used the softest ones and kept the firm plums for healthy snacking.
Wine pairing:
This gave me the opportunity to explore something completely different than what I would pair with a salad or main dish. Fortified or port wine is an excellent pairing for a basic, yet delicious, dessert such as this one.
NOBLE RIDGE 2014 The Crown

100% Merlot
Estate Merlot grapes were destemmed and crushed with a 5 day cold soak prior to fermentation. Spirit was added to stop the fermentation about 2/3 to completion. The wine was pressed, allowed to settle then racking into neutral oak barrels. It was barrel aged for 36 months prior to bottling.
Wonderfully deep richness in The Crown. Barrel aged for three years. Merlot based, it is tasted annually by Jim and Benoit to ensure the highest quality.
TASTING NOTES
Aromas of fig, prunes and blackcurrant. The rich mouthfeel delivers a long and complex finish with flavours of black cherry and a subtle spiciness.
FOOD PAIRING
Dark Chocolate Desserts – also try with savoury Cured Meats for something different.
Extremely limited quantities.
Although today as I write this feature and gaze out my window at the blue skies and the sun shining across the yard the past week of cold, grey, smoke filled skies are almost forgotten. But last night was a different story so this was the perfect evening to sit in the living room to enjoy the plum torte with a glass of The Crown in hand and a fire to warm our toes.
Tasting notes (in italics) and bottle shot courtesy of the winery. This fortified, port style wine, was featured in our #FavouriteThings Holiday Gift Suggestions, read more here. I received a complimentary bottle of The Crown in the fall of 2019 to facilitate the #FavouriteThings feature series. All opinions are my own.
If you would like to be featured on MyVanCity.ca please email me at myvancityval@nullgmail.com for full details.