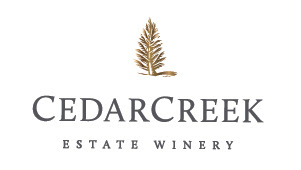 LIMITED RELEASE LIBRARY WINES FROM OUR CELLAR
Only 30 Library Bundles Available!
Winter has finally arrived and we have dipped into our library to find some warm vintage wines to offer this week. Both the 2014 and 2015 vintage were among the top five hottest growing seasons since 1998, and when we get warm years like we did those years, we try to make them count. This bundle is a great opportunity to try some of our most well-known and awarded wines at their ripest and most generous.
While we started making Block 3 Riesling in 2012, the 2014 vintage was exceptional and I believe the best wine of the first six vintages we produced it. As a result of the warm year, we had in 2014, we retained slightly lower acidity and some riper fruit characters and body than we typically would. There is no better CedarCreek wine for pairing with food, and this will compliment anything from Serrano Ham, to Spot Prawn Pasta, all the way through to a dish with some spice and heat. I suggest either drinking now or further cellar until 2025.
As a result of its location near the top of the HomeBlock Vineyard, the Block 5 Chardonnay retains elegance and freshness even in the warmest of vintages. If you have become accustomed to the lemon and stone profile of Block 5 in the last couple of years and longing for something more 'warm-climate', this Chardonnay should make for a delicious surprise. I suggest that this wine be opened now rather than cellaring further and it will pair nicely with classic roasted poultry or soft stinky cheese.
If you have been paying attention, you will know that our Block 4 Pinot Noir is normally highlighted by tannins and tight structure. This comes from the soils we have in Block 4 – free drained and loose, with lots of stone. In a warm year like 2014, those tannins tend to be accentuated which provides additional age-ability. Now with over 5 years of cellar time, softened tannins and earthy elements have allowed this wine to achieve a new harmony and once again, become an even more suitable wine for food pairing. I suggest either drinking now or cellar further until 2025.
– Taylor Whelan, Winemaker
In addition, enjoy complimentary shipping on orders of 2 bottles of wine or more.

CELEBRATE THAT SPECIAL SOMEONE WITH US AT HOME BLOCK RESTAURANT
SPECIAL VALENTINES DAY LUNCH AND DINNER EXPERIENCE
Join us for an immersive 3-course wine-paired lunch or a 5-course wine-paired dinner experience built around our Platinum Collection of wines. This food and wine experience highlight some of our best wines thoughtfully paired with a locally-inspired, chef-curated menu.
Availability for these special Valentine's Day Lunch and Dinner experiences are very limited, follow the button below to reserve your table today.

CedarCreek Estate Winery
5445 Lakeshore Rd Kelowna, BC
(778) 738-1020
VISIT US ONLINE | EMAIL US
Information and images provided by the winery.