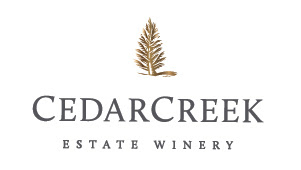 DISCOVER THE TRULY UNIQUE STYLES OF OKANAGAN RIESLING
There's a Perfect Glass of Riesling for Every Occasion
Here at CedarCreek, we have considerable vineyard plantings of Riesling, with the first block planted 30 years ago this year. This is our 2019 Platinum Block 3 Riesling and we make it in a dry style. Because of the vines' age, they naturally produce very little fruit. That fruit, however, is concentrated and rich, allowing us to make a wine with fresh acidity but balanced by the weight that concentration brings. This wine is consistently rated as one of the best Rieslings in British Columbia and I wholeheartedly believe it belongs in that group. Try it with scallops or fresh oysters on the half shell.
Our 2019 Estate Riesling is made in a different style. We are picking the vineyards for this wine with lots of natural acidity, and we use residual sugar to balance that acidity. This wine is juicy, fresh and shows great citrus and tropical fruit concentration. Perfect as a wine to pair with spicy coconut curries, Tacos Al Pastor, and tuna poke. This wine was awarded the Wolf Blass trophy for best off-dry Riesling at the Canberra Riesling Challenge, and it consistently punches above its weight in quality. It is a great example of how juicy fruit and fresh acid can bring life to wine.
Finally, our  2017 Platinum Icewine. Icewine is harvested, transported, and pressed at the winery all at temperatures below -8°C. But the result is always worth the effort – golden, sugary, sweet and very flavorful juice is fermented into wine with many of the same qualities. A style originating in Germany, most regions in Germany no longer get cold enough for icewine (Eiswein) so Canada now has the market cornered, but for good reason. These are beautifully sweet, rich and generous wines that pair surprisingly well with food. Try a baked tart or even an aged cheese such as cheddar with some apricot preserve.
-Taylor Whelan, Winemaker
JOIN US ON THE PATIO AT HOME BLOCK RESTAURANT
The patio at Home Block Restaurant will remain open as a safe place for guests to join us for a private experience. We look forward to welcoming you back to the winery, by reservation only. Follow the 'Learn More' button below to learn more about our new menu offerings and to reserve your experience.

CedarCreek Estate Winery
5445 Lakeshore Rd Kelowna, BC
(778) 738-1020
VISIT US ONLINE  | EMAIL US
Information and images courtesy of the winery.