Cause We Care partners with Legends Haul for Mother's Day
Vancouver-based foundation joins forces with local home grocery delivery service in support of single mothers and their children in need in our community
Cause We Care Foundation and Legends Haul are proud to announce their latest collaboration just in time for Mother's Day. A selection of themed kits from Legends Haul are available for pre-order now, with 10% of all sales going directly to Cause We Care and the important work they do in assisting frontline organizations that support local single mothers and their children in need.
"As the pandemic wears on, mothers in our community desperately need our support," says Andrea Thomas Hill, Cause We Care Foundation founder and mom of two. "Women have been the hardest hit, and through our work with our many dedicated frontline partners we continue to try to fill as many gaps as possible. We appreciate the support of community-minded businesses like Legends Haul."
In celebration of Mother's Day, Legends Haul has curated unique meal kits featuring an assortment of local BC brands, restaurants, farmers, producers and small businesses with many owned or founded by moms. Boxes include three Mother's Day Brunch Kits ($135) with meat, vegan, and vegetarian options available, a Sweet and Salty Kit, an Unwind Kit and a Tea Party Kit. Examples: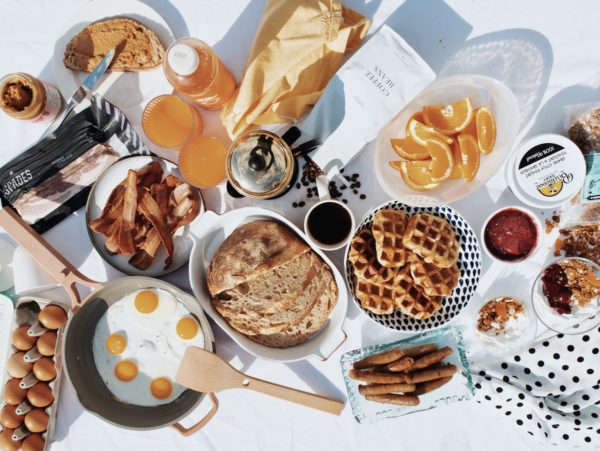 Mother's Day Brunch Kit (bacon + eggs) for $135
Livia Sourdough Bread, Minor Figures Oat Milk, Mumgry Peanut Butter, Spades Bacon, Bohème Grove Maple Breakfast Sausage, Coligny Creek Organic Eggs, Birchwood Vanilla Yogurt, Loop Orange Juice, Cafe Medina Waffles, Cafe Medina Mixed Berry Compote, 1lb Legends Haul Coffee, Oranges
Mother's Day Unwind Kit ($85)
Sangre de Fruta Rose Bath Salts, Nectrous Botanicals Soap Bar, Kov Skincare Lotion, Skwalwen Botanicals – KW'AS – Cocomint lip balm, Beta 5 Chocolate Bar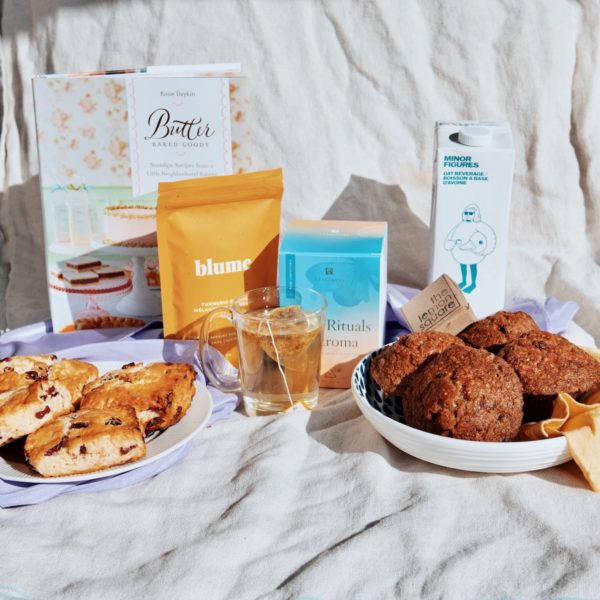 Mother's Day Tea Party Kit ($105)
Tealeaves Daily Ritual of Aroma Tea Sampler, Minor Figures Oat Milk, Blume Turmeric Latte Blend, Bel Cafe Scones, Lemon Square, Butter Baked Goods Morning Glory Muffins, Butter Baked Goods Cookbook
"Being able to give back and support an organization that helps single moms and their kids in our community is very important to our company," says Jillian Sheridan, partner at Legends Haul.
For over fourteen years Cause We Care has made a difference in the lives of low-income families in the Greater Vancouver area, recently launching the Single Mothers Support Fund, designed to benefit single mothers enrolled in education or back to work job training programs, leading them to a life of financial independence. To learn more about the work being done by Cause We Care Foundation visit www.causewecare.org.
Legends Haul currently offers free delivery in regions across Metro Vancouver. To learn more about Legends Haul and to order, please visit www.legendshaul.com.
About Cause We Care Foundation
Cause We Care is a Vancouver-based registered public foundation, founded to assist marginalized single mothers and their children in need in our community. Since 2007, Cause We Care has provided support to those faced with poverty and the everyday challenges it brings through a variety of outreach and funding initiatives. causewecare.org
Media release and images provided by Annabel Hawksworth, Hawksworth Communications.