Why aren't white Bordeaux wines more popular?  I have no idea.  Retail people tell me that these wines can be more difficult to sell.  Why?  Some speculate that the waxy lanolin character of semillon could be the reason.  People aren't familiar with it.  My guess is that people just haven't tried them before.
What is white Bordeaux?  They are blends of sauvignon blanc and semillon and sometimes, especially in France, muscadelle. Lots of people love sauvignon blanc.  You can think of white Meritage as a classier and more versatile version.  First, sauvignon blanc grown in Bordeaux is different – less acidic – from that grown in the Loire Valley and certainly different from New Zealand sauvignon blanc (less tropical).  Second, semillon brings lemon, beeswax, peach, chamomile, and saline and is the perfect counterfoil to the leaner and racier sauvignon blanc.  It is richer and creamier and rounds out the mix.  Also, these are the grapes, when botrytized, you will find in the greatest dessert wines in the world – Barsac and Sauternes.
White Bordeaux is grown along the Gironde river in southwestern France and is produced in many regions in Bordeaux.  While the bulk of it comes from Entre-Deux-Mers and Blaye, you will also find it in such well-known areas such as Graves (the home of Chateau Haut Brion), Sauternes, Barsac, Cadillac, Medoc (Chateau Margaux – Pavillon Blanc 100% Sauvignon Blanc), among others.
The Entre-Deux-Mers is a large region that lies between the Dordogne and Garonne Rivers, just east of the town of Bordeaux.  It is a land of small family-owned vineyards.  Wines here were never classified like other areas.  And while there are red wines made here, the appellation only applies to white wines.  The wines here have shown an impressive improvement in quality over the last thirty to forty years in an effort to shed their previous reputation for mediocrity.  They now exhibit lemon, vanilla and almond character, making them refreshing, zesty, and perfect for pairing with fish and shellfish.
In Bordeaux, semillon tends to lead the mix/blend, while in BC, Sauvignon blanc gets the starring role.  Here are some of the characteristic you can expect to find in these wines – apricot, citrus, flowers, grass, gooseberry, grapefruit, green apple, herbaceous, honey, lemon, lime, melon, mineral, a touch of oak, peach, pear, pineapple, smoky notes, spice, and tropical fruit.  White Bordeaux tends to be clean and even elegant when compared to a solo sauvignon blanc.  Perfectly suited as a before-dinner drink, but made to be enjoyed with food.
White Bordeaux wines are very age-worthy and the best ones, such as Chateau la Mission Haut Brion Blanc, can sell for as much as $2500.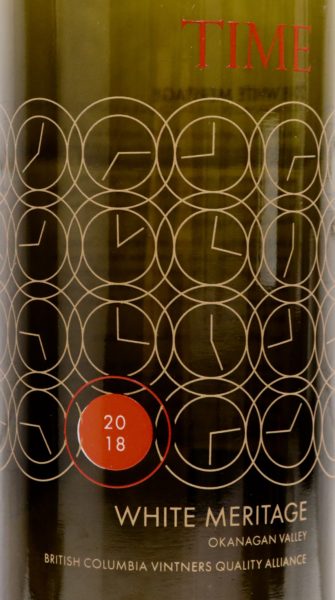 BC makes several sauvignon blanc/semillon blends often labelled as 'White Meritage' since the name 'Bordeaux is protected by law.  Do yourself a favour and try one.  These wines are a perfect change of pace for chardonnay lovers or for those who do not like chardonnay, and they are an excellent accompaniment to foods such as asparagus risotto, pesto pasta, herbed chicken, white fish, crab, lobster, scallops, prawns or anything you would serve with a butter sauce.
I predict that as people's tastes have changed and become more sophisticated, they will be more willing to try new things and make enjoyable new discoveries.
Thanks to all my friends and colleagues on Facebook and Twitter for helping me come up with a more complete list of BC wineries making White Meritage wines.  (My apologies to any I may have missed.)
Bench 1775                 White Meritage
Black Hills                   Alibi
Black Market               Collusion
Clos du Soleil              Fume Blanc and Capella
Country Vines             Sauvignon Blanc Sémillon
Fort Berens                 Camels White
Howling Bluff              Sauvignon Blanc Sémillon
Jackson Triggs             White Meritage
Kettle Valley               Semillon Sauvignon Blanc
La Frenz                      Ensemble
Liber Farm                  Sauvignon Blanc Semillon
Little Engine                Unity
Lock and Worth          Sauvignon Blanc + Semillon
Mission Hill                 Reserve White Meritage
Nk'Mip                        White Meritage Mer'r'iym
One Faith                    Blanc
Pentage                       Sauvignon Blanc Semillon
Sage Hills                    Sauvignon Blanc + Semillon
TIME                            White Meritage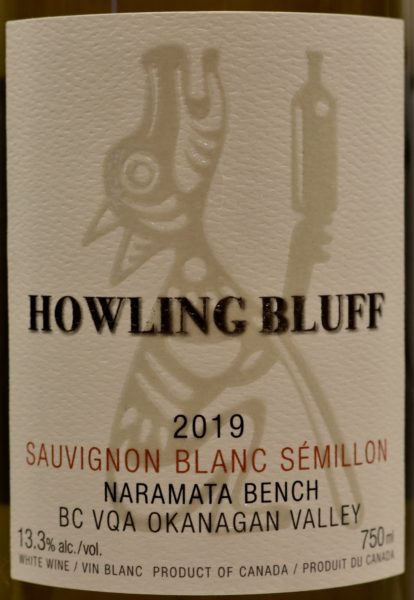 (All photos – Sam Hauck)