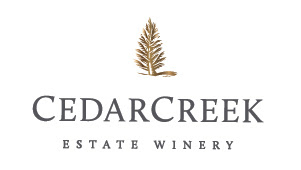 FROM OUR CELLAR TO YOURS, ENJOY THESE SPECIAL LIBRARY WINES
Library Vintage Wines, Available in Limited Quantities
Just in time for Easter – something very special to share with those you love. We dug deep into our cellar to find the perfect pair of library vintage Platinum reds and now available in very limited quantities are the 2013 Platinum Merlot and 2013 Platinum Meritage. The 2013 vintage was a very hot and compressed summer season, with a little bit of harvest rainfall, but in the end, this was a very good harvest especially for the Platinum Bordeaux varietals in the south. Don't miss out on this opportunity to purchase these perfectly aged wines from such a memorable vintage.
-Taylor Whelan, Winemaker
BUY NOW


CedarCreek Estate Winery
5445 Lakeshore Rd Kelowna, BC
(778) 738-1020
VISIT US ONLINE | EMAIL US
Information and image courtesy of the winery.