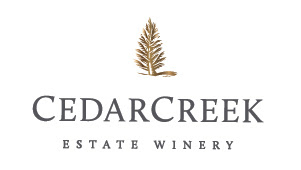 ENJOY OUR NEWLY RELEASED PLATINUM COLLECTION WINES
New Platinum Collection Wines, Less Than 100 Cases Available
Here at CedarCreek, we spend a considerable amount of time talking about the North Okanagan and the cooler climate grapes that grow here such as Pinot Noir, Chardonnay, Riesling, and Pinot Gris. That being said, we also have a passion for some exceptional wines made out of the Southern Okanagan, based around our estate vineyards in Osoyoos which produce wines like Viognier, Syrah and Merlot.
Viognier is one wine which I believe is best made in an intense, powerful, unforgiving style. We expose it to the sun and let it shrivel looking for the intense, apricot and floral characters it should have as seen in the 2019 Platinum Haynes Creek Viognier. Using concrete and oak, we can further accentuate the feeling of richness, resulting in a wine that is big, round, and unforgivingly powerful.
The 2018 vintage for reds in Osoyoos resulted in wines that were elegant, restrained, and often 'pretty'. Such is the case with the 2018 Platinum Haynes Creek Syrah. We make this similar to some of our Pinot's in that we use wild fermentation, whole bunch, and gentle extraction to produce a wine that fits nicely in line with our style of natural, earthy, and elegant wines.
We have some very stony sections in our Desert Ridge vineyard, which we pick for our 2018 Platinum Merlot, and the stones play an integral part of the process as they restrict the amount of water the soils can hold. This naturally occurring aspect of the vineyard, in turn, produces incredibly concentrated fruit characters like violet, plum, and graphite.
– Taylor Whelan, Winemaker

CedarCreek Estate Winery
5445 Lakeshore Rd Kelowna, BC
(778) 738-1020
VISIT US ONLINE  | EMAIL US
Information and images courtesy of the winery.