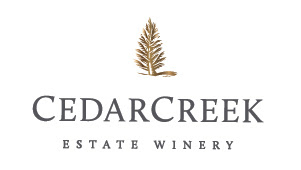 FROM THE SOUTH OF THE BLUFF TO YOUR DOORSTEP
Enjoy a Collection of Southern Okanagan Wines
Hot growing days and cool desert nights in our Southern Vineyards nurture wines that showcase savoury notes and ripe, fruit flavour. The unique terroir of these vineyards helps to creates some of the most interesting micro-climates in the Okanagan.
The 2019 Viognier are from the Haynes Creek Vineyard located at the base of Anarchist Mountain east of Osoyoos Lake. This is one of the hottest vineyards in the Okanagan which is perfect for the sun-loving varieties Syrah and Viognier. The 2018 Merlot, on the other hand, is sourced from the Desert Ridge Vineyard on the western edge of Osoyoos Lake. Stony vineyards like Desert Ridge are extremely rare, and extremely difficult to farm. The stones radiate heat back up to the vines giving us the intensely concentrated Merlot grapes that we love to see come harvest time.
-Taylor Whelan, Winemaker

CedarCreek Estate Winery
5445 Lakeshore Rd Kelowna, BC
(778) 738-1020
VISIT US ONLINE | EMAIL US
Information and images courtesy of the winery.