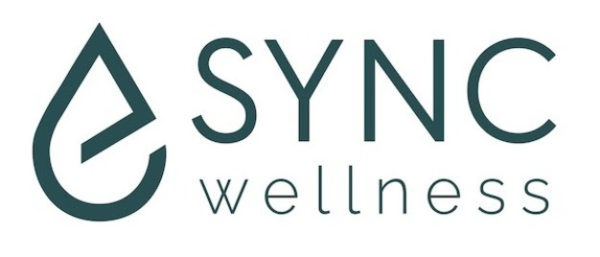 SYNC™ Wellness First to Market with Cannabis Sublingual Tabs
Rapid-dissolving tablets bring precisely defined doses and predictable onset and offset
SYNC™ Wellness, a brand by Emerald Health Therapeutics, launches SYNC™ Tabs, an innovative, naturally flavoured ingestible offering a controlled 10 mg THC dose with a predictable onset and offset. The first provincial purchase orders have been received and, beginning April 13th, the tablets will be available to consumers at licensed cannabis retailers and online in BC, Manitoba, and Newfoundland, with Alberta to follow.
Taking a holistic approach to cannabis consumption, SYNC™ is committed to helping consumers achieve mind-body balance through a harmony of traditional science and cannabis innovation. SYNC™'s game-changing Sublingual Tabs are the newest non-smoking form of cannabis to join the brand's product line-up, which includes CBD and THC cannabis oils and oral sprays.
SYNC™ Sublingual Tabs are fast-acting, dissolving under the tongue in about three minutes, and designed in a simple tablet form that promotes convenient yet discreet cannabis use. Formulated with 10 mg of THC, the tabs take the worry out of dosing, achieving desired effects within 20 to 30 minutes. The offset is equally controlled, occurring within approximately 90 minutes of taking the tab.
Understanding customers use cannabis for daily wellness routines, SYNC™ Tabs are sugar-free, gluten-free, vegan and crafted with 100 percent coconut-derived MCT oil. With two natural flavours – cherry and mint – it's one of the most sustainable cannabis wellness options on the market starting at $2.20 per dose (each pack contains 10 x 10 mg doses, containing100 mg of THC in total).
"At SYNC™ Wellness, we're focused on leading with an innovative mindset to combine traditional science and cannabis expertise, providing the best of both worlds with precise, predictable and effective products from a natural, plant-based source," says Gillian Vandermeirsch, Director of New Product Development at Emerald Health Therapeutics. "Setting the standard for a new approach to wellness, coupled with a deep understanding of our customers, we're excited to bring this new, innovative cannabis wellness product to the market."
For more information about SYNC™ Sublingual Tabs, visit www.emeraldhealth.ca/products/sync-wellness.
About SYNC™
SYNC™ Wellness is dedicated to helping create balance in everyday life through innovative "smoke-free" cannabis products that are discreet and made with natural ingredients. Enjoy SYNC™ products any time of day with the confidence of precise and defined dosing. Focused on a holistic approach to cannabis consumption to fit your lifestyle, you will be able to incorporate SYNC™ into your everyday wellness routine. @syncwellness.ca
About Emerald Health Therapeutics
Emerald is committed to creating new consumer experiences with distinct recreational, medical and wellness-oriented cannabis products with an emphasis on innovation, science and product excellence.
Jenn Hepburn, Chief Financial Officer
(800) 757 3536 Ext. #5
Emerald Investor Relations
(800) 757 3536 Ext. #5
Media release and images provided by Kaya Arai, Nine Point Agency