Invite Iron Chef Canada Champion Alex Chen into your kitchen with our all-new video-led meal kits. Each three-course kit comes complete with a video tutorial packed with tips and tricks that'll help build your skills in the kitchen and ignite your imagination. A video trailer of this newest offering can be viewed here.
View the menu and reserve here
Boulevard Virtual Events – Connect, Reward, Inspire
Perfect for your next virtual event with clients and colleagues, or for a celebration with your immediate few, make the experience memorable with our BLVD virtual offerings. Our virtual multi-course menus, meal kits with tutorials from award winning Iron Chef Alex Chen, and interactive event experiences are sure to keep your group engaged. Wine and cocktail kits also available.
Please contact Jennifer Katchur for details. jkatchur@nullboulevardvancouver.ca | 604-642-2932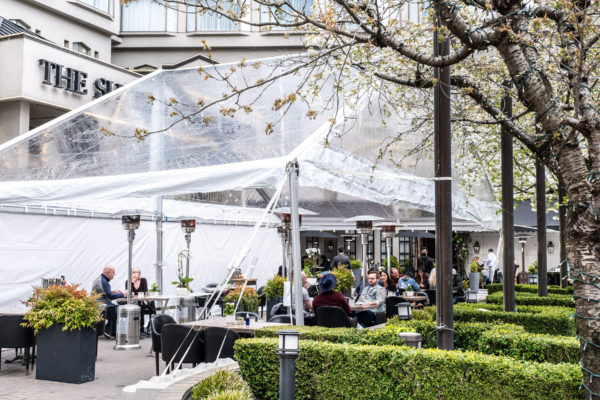 Patio season has sprung, and we've staged a luxe setting in the gardens of the Sutton Place Hotel drive. Enjoy a lush outdoor dining space where no finer details are spared.
Secure a seat on our patio for a lavish brunch or dinner presented by Chef Roger Ma, or opt for one of our BLVD Provisions kits to be enjoyed in the home. Our three-course Mother's Day patio menu will be available for $80 per person and features various sensational spring plates. Brunch will be served 11:00am – 2:00pm, and Dinner service will be 4:00pm – 8:30pm.
View the menu here.
Celebrating at home or want to gift mom a luxurious meal kit? Our chefs have done the heavy lifting and are offering two show-stopping packages – a Prime Boneless Ribeye and a Boneless Leg of Lamb Roast. Both come complete with a Sweet Pea Soup topped with sweet Dungeness crab and Strawberry Cheesecake for dessert.
The full menu can be viewed here.
Orders can be placed on Tock.
Information and images courtesy of the restaurant.