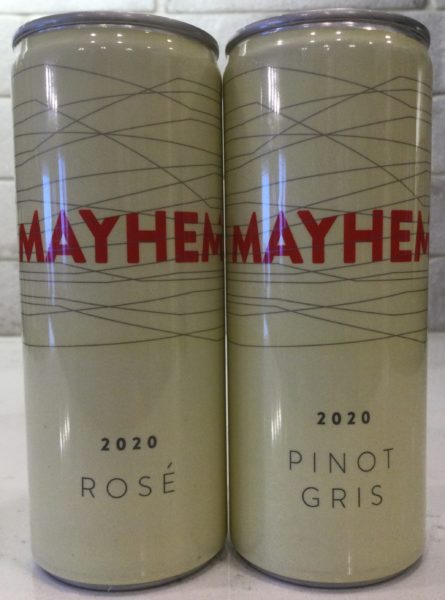 Over the last few years, there has been an increasing amount of discussion concerning alternatives to glass bottles for wine.  One option that has been gaining steady traction is wine in cans.
I have to admit that I was as skeptical as anyone when I first heard of this.  Granted, cans have much going for them – they chill quickly, they are harder to damage, easy to recycle, they are very convenient for poolside, the beach, hiking, camping, etc. and they are great for people who like to enjoy just one glass at a time (yes, I am told that they do exist).  I thought cans might catch on with entry-level wines, but surely not the good stuff.  I mean, not glass?  Really?
Well, never say never.  I am admittedly late to the party, but if there are any like-minded skeptics out there, I am here to tell you that your fears are in vain.
I was lucky to try my first 'canned wines' recently.  Both were from Mayhem, based in Okanagan Falls.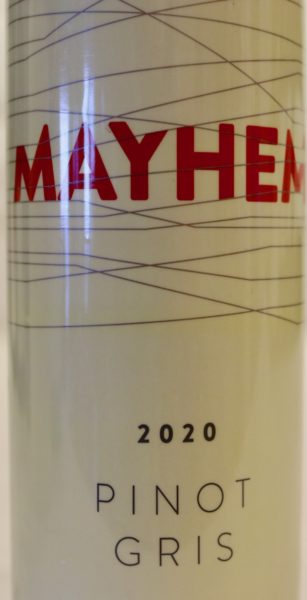 Mayhem Pinot Gris
Pale straw in colour with light intensity.  The nose is fresh and bright with aromas of pear, apple, peach, honeysuckle, and citrus.  Good balance with a creamy texture.  The aromas carry on to the palate followed by a medium-plus finish.  My first canned wine and I am a believer.
Mayhem Rosé
This rosé is made from 100% merlot.  It is pale cherry red with medium-light intensity.  Cherries, cranberries, rhubarb, strawberries, and red currants on the nose.  Good balance and good mouthfeel.  The flavours echo the nose along with some watermelon and raspberry notes.  A medium-plus, refreshing, slightly astringent finish.
These cans are sold in packs of twelve for $73.08, which at first glance, seemed high to me, but that is only $6.09 per can, the equivalent of just over $18 for a 750 ml bottle.  Now, that's a good deal!
If you are new to wine in cans, this is a great place to start.  You won't be disappointed.
Will cans replace glass bottles for wine?  No, but many will applaud their arrival as a handy and convenient alternative.
Cheers!
(All photos, except as noted, – Sam Hauck)
Feature image: MyVanCity