"In this series we bring you our #FavouriteThings Holiday Gift Suggestions which we personally recommend"
Returning this year for our #FavouriteThings Holiday Gift Suggestions is Eau Vivre Winery. Eau Vivre hails from the Similkameen Valley where the terrior is such an important factor. Swiftly becoming known for its vibrant wines.
2019 Rosé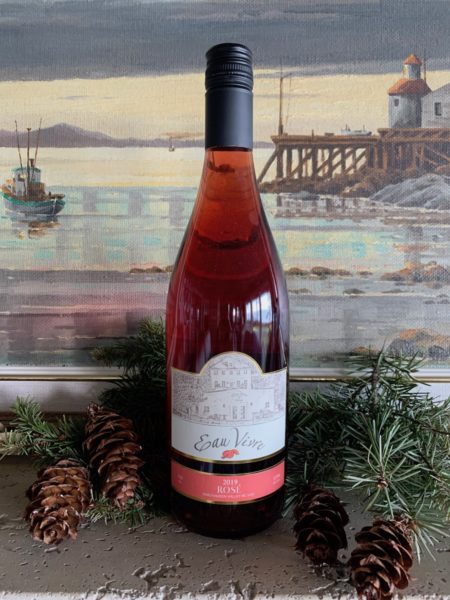 Notes of strawberry, watermelon and crab apple entice the nose from the onset, complimented by hints of savory herbs & minerals on the mid-palate. Beautifully balanced, this wine is best enjoyed in it's youth.
2019 Cinq Blanc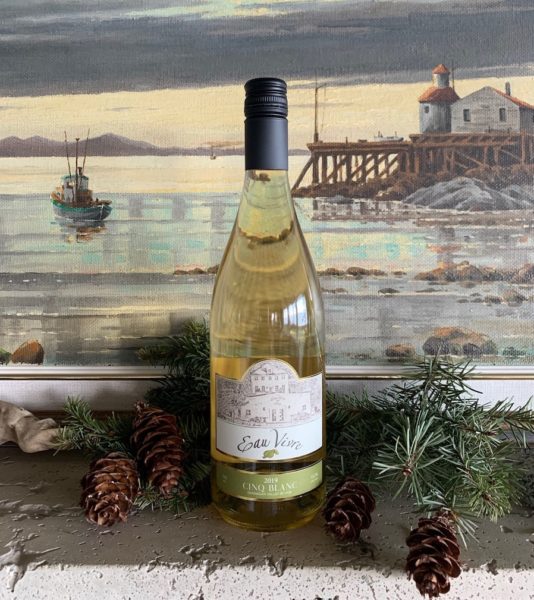 Luscious tropical aromas of white peach, pinapple & lemon zest lead to flavours of passionfruit, melon & guava, bursting gracefully from this young spirit. Complex yet subtle, this medium bodied wine follows with a bright acidity and a brilliant & expressive finish.
2018 Pinot Noir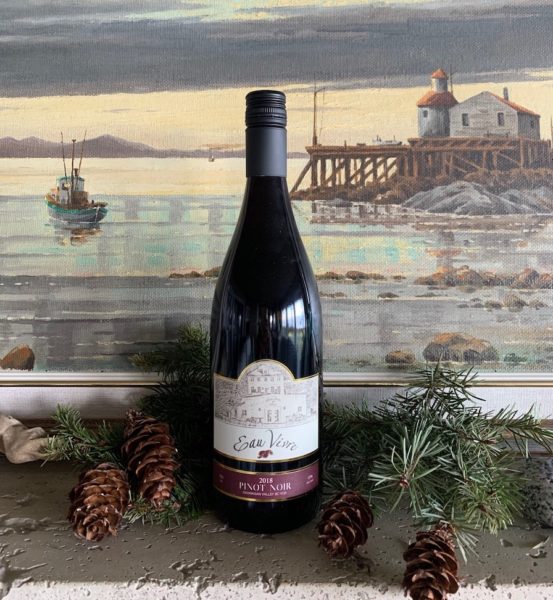 Alluring & captivating, our Pinot offers a delicate bouquet of cherry, raspberry, spice and vanilla. A rich and silky red that charms with a zest of cranberry, cerise and clove. This gold medal winner rewards with a bright acidity and a long fruity finish.
2018 Merlot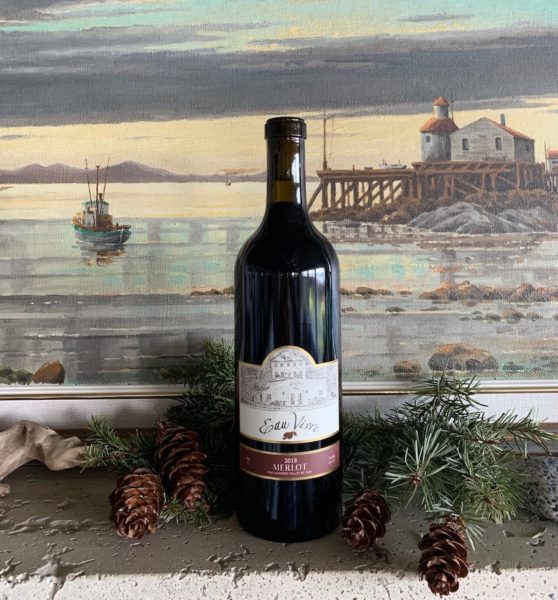 15% New French Oak, Vegan Friendly
Ripe Plum, Cherry and Raspberry leading to Spice, Granite and baking spice. This medium bodied generous wine continues to evolve in the glass with more red and dark berry flavours. Textured and balanced with Dusty tannins.
Eau Vivre Winery Online shopping is open year long for your convenience.  Shop wine.
About Sukh and Neetu Bajwa
Sukh and Neetu Bajwa bought Eau Vivre winery in 2017, it's our third harvest we are still fairly new at this and learning the ropes as we go. This was our dream and Sukh's passion for more than a decade, a lot of hard work and believe it or not Sukh is doing it all by himself. He wants to learn every aspect of winemaking and vineyard management. Anthony Buchanan is our consulting winemaker as Sukh's background is nothing about winemaking.
Sukh was civil engineer and then entrepreneur and owned a couple of hospitality businesses. We fell in love with winemaking when we first visited the Okanagan in 2005 and then it took 10 years for Sukh to convince me, lol.
We fell in love with Eau Vivre when we first tasted their wine and couldn't resist that it was for sale, excellent wines almost all of them award winning especially Pinot noir which won Lieutenant Governor awards.
We only have 3 acres and 2 acres are planted in Riesling and gewurztraminer, the vines are approx 15 years old. 2019 the harvest was a low yield because of the cold snap earlier this year. We lost almost 40% of our vines. Summer was good, no fire, hence no smoke but August was a bit wet and September was the wettest in recent history. End product is looking really good, though low alcohol levels, but really aromatic, less case production.
We make small batch high quality wines and will continue to do so, future planning is to buy some more land in Similkameen if possible. We are transitioning from sustainable growing to certified organic in five years.
Our new wines are single varietal Chardonnay, viognier, Malbec and our famous blend buddhafull.
Terroir
The Similkameen Valley is a very important part of the story of our winery. For years the grapes of the Similkameen Valley were sent to wineries in the Okanagan to make award winning wines. But lately a small group of hardy individuals have started small, usually family run, wineries to take advantage of the excellent quality grapes that are produced in the Valley. People are starting to wonder why these small upstart wineries have been able to produce so many award winning wines.
All wines begin in the vineyard, and the term 'terroir' comes to mind. In the Similkameen Valley terroir is everything.Terroir is the sum of geography, geology and climate, and the Similkameen Valley has them all. Geographically we are about as far south as you can get in BC, sandwiched between the Interior Plateau and craggy mountains of the Cascade Range Climate is hot and dry, like a desert, in fact it is the northern end of the Sonoran Desert. There are more heat days in Cawston than in Osoyoos. The Okanagan Valley is full of lakes that moderate the temperatures, while in the Similkameen we have high craggy mountains that cool the night breezes, giving the vineyards that daily fluctuation in temperature that wine grapes are known to need.
What really makes the Similkameen Valley a wonderful grape growing region is the third principle of terroir, geology. The mountains that surround the Similkameen are predominately composed of ancient volcanic rock. What happened during the last glaciation period is what has shaped the soils of the valley. During that period there was a huge dam at the south end of the valley just inside the USA. The Similkameen Valley was filled with water during the last glaciation. It sat full of water, a huge deep lake, for millions of years. Then as the glaciers retreated and the earth warmed, the dam let go and the Similkameen emptied rather quickly. What was left was thick deposits of clay, the geological product of the mountains and the water filled valley, volcanic clay. Of course there was lots of river rock and volcanic breccia and scree mixed into the upper benches and the flat valley bottom were composed of thick beds of clay topped with lots of rich top soil.
Eau Vivre Winery & Vineyards can be found in Cawston in the heart of the Similkameen Valley. You can get to us by heading east from Vancouver on Highway #3 from Hope to Princeton to Keremeos and then into Cawston. Or you can come west of Osoyoos on Hwy #3 or from Penticton go south to Hwy 3A then to Keremeos and then south toward Osoyoos to Cawston.
Eau Vivre Winery
716 Lowe Dr.
Cawston, BC V0X 1C2
Tel: 250-499-2655
Cell: 250-550-0118
Cell: 778-837-4425
neetu@nulleauvivrewinery.ca
sukh@nulleauvivrewinery.ca