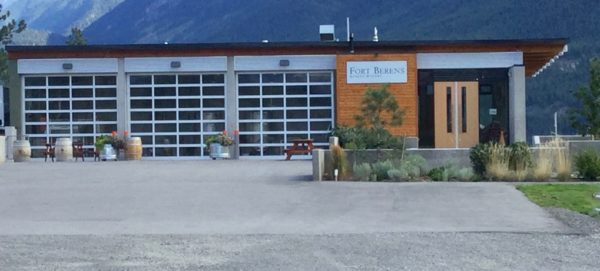 Some people are reluctant to even ask that question these days, because for many of us, in this year of the pandemic, nothing much is new.  One day is pretty much like the other.  Well, that isn't the case at Fort Berens Winery in Lillooet.
They have expanded their estate vineyards to 38 acres with the addition of the 18-acre Red Rock Vineyard.  This brings 6 acres of Merlot, 5 acres of Cabernet Franc, 3.5 acres of Riesling, 2 acres of Cabernet Sauvignon and 1 acre of Grüner Veltliner.  The reason for this expansion is two-fold.  First, is that over the last few years a growing number of people have come across the name, visited the winery and discovered how good the wines are, so the demand has increased.  Second, since its inception, Fort Berens has come to appreciate what this wine region can do.  Now nNo one doubts that the Lillooet DVA can produce impressive wines.  Don't be surprised to see others opening wineries in this region.
Also new at the winery is the 2020 premier release of Grüner Veltliner.  The grapes for this first bottling came from the Okanagan as the team wanted to experiment with this variety before their estate grapes being ready for harvest in 2021 or 2022.  You need to be very patient when you are a grape grower.
In addition to their estate vineyards, they have been sourcing some of their grapes from the Okanagan, the Similkameen Valley, as well as from other growers in the Lillooet-Lytton region, as they continue to strive for 100 percent Lillooet DVA grapes.
The 2020 vintage got off to a slow start, with ripening almost two weeks behind schedule, but a heat spurt at the end of August through the beginning of September speeded everything up and the grapes reached their peak ripeness. As a result, the grapes were ready for harvest in mid-September, which has been the norm.  Frost held off until October 22nd, which gave the post-harvest vines lots of time to store nutrients before shutting down for their long winter nap.
Here is a sampling of some of their current releases.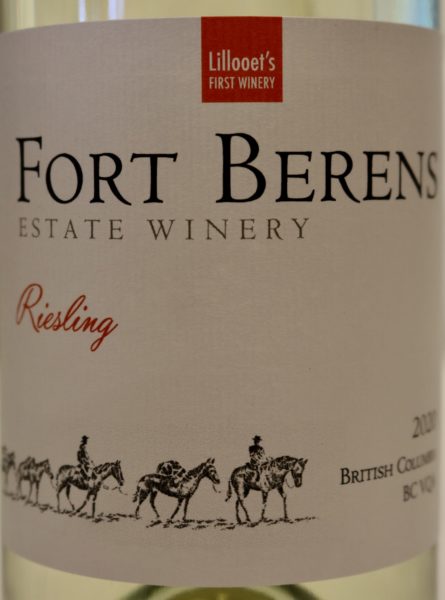 2020 Riesling
$19.99
I am delighted to see this wine come in with only 12% ABV.  This is wonderful for Riesling and helps to make it great for lunch and the patio.  Grapes for this wine came from three vineyards in Vernon, Kelowna, and their Lillooet estate.  All three sites were cropped to less than 3 tons per acre which tends to produce grapes with more varietal character. Pale straw tinged with green with medium-light intensity.  The nose is layered with aromas of lime zest, apricot, peach, honeysuckle, lemon cream, and orange blossoms.  Well balanced with a hint of sweetness that is perfectly balanced with the right amount of acidity.  Good varietal character on the palate with flavours of stone fruits, citrus, honey, pear, and apple followed by a medium-long finish.  This is what riesling tastes like.  A very food-friendly wine.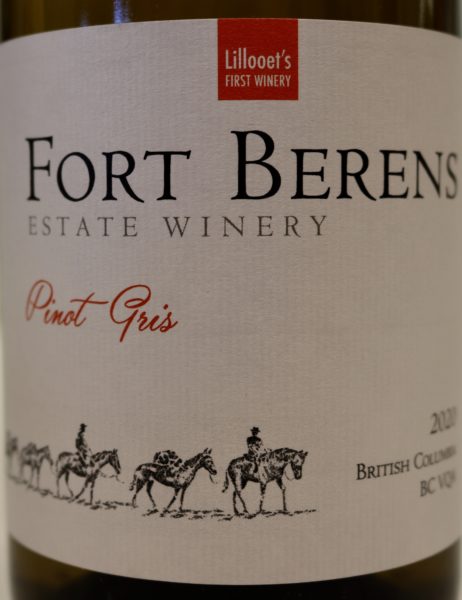 2020 Pinot Gris
$19.99
Made from grapes from West Kelowna and Lytton.  Whole-cluster pressed.  Cold fermented in Stainless steel.  Straw coloured with medium-light intensity.  Apple, lime, pear, nectarine, and a hint of honeysuckle on the nose.  Very good balance with a creamy texture.  The flavours mirror the nose followed by a medium-plus finish.  Serve with seafood of any description, roasted chicken, or pasta Alfredo.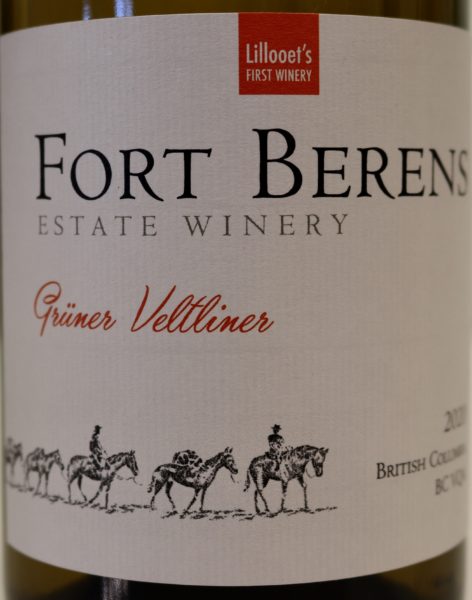 2020 Grüner Veltliner
$21.99
This is a first for Fort Berens.  The grapes were sourced from Bordertown's vineyard in Osoyoos.  The 2021 or 2022 vintage will be made from newly planted estate-grown grapes.  Free-run juice from whole cluster grapes results in a rich and creamy texture.    Cold fermented to retain aromatics.  Green tinged straw colour with medium-minus intensity.  Citrus, melon, apple, wet stones, cream, vanilla, and a hint of smoke on the nose.  Good balance with a medium-plus body.  The flavours reflect the nose followed by a medium-plus finish.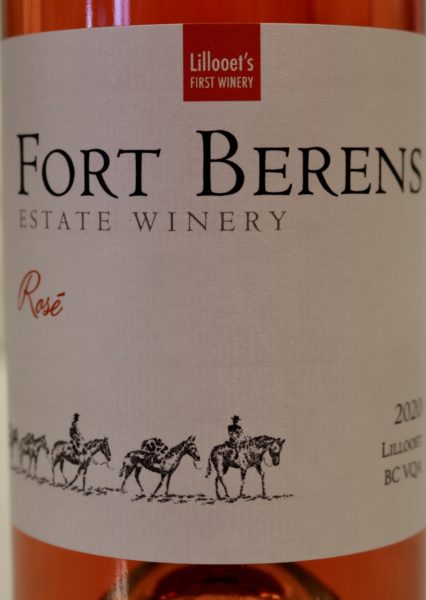 2020 Rosé
$19.99
Made from 100% estate-grown Pinot Noir (80%), Cabernet Franc (16%), and Merlot (4%).  The Cabernet Franc and Merlot are the first grapes harvested from the new Red Rock estate vineyard.  48 hours of skin contact give this wine its vibrant colour.  A long cold ferment helped to produce a bold nose and fruit-forward palate.  As good as their 2019 Rosé was, this vintage is even better.  Pale cherry red in colour with medium-minus intensity.  The nose opens with aromas of cherries, strawberries, raspberries and rhubarb followed by lavender and savoury notes.  Well balanced, clean and refreshing.  The flavours reflect the nose followed by a lingering finish.  Very impressive.  Buy lots for the patio, as an aperitif, or to serve year-round with salmon, chicken, turkey, or ham.
Very popular at the winery are their two fresh and fruity blends, Camel White and Camel Red, which always tend to sell out rather quickly.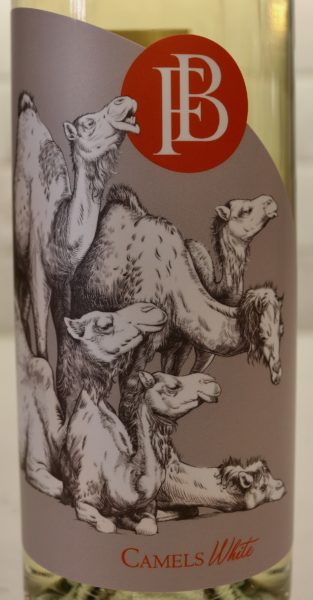 2020 Camels White
$18.49
This is a blend of mainly Pinot Gris with smaller amounts of Pinot Blanc, Grüner Veltliner, and Riesling.  Each variety was harvested and then blended and fermented in stainless steel.  Golden yellow colour with medium-light intensity.  Delicate pear and apple, citrus, passion fruit, butter and a hint of toast.  Good balance.  Creamy and round on the palate with flavours of mango, grapefruit, pineapple, and honey.  A medium-plus finish with notes of ginger.  Great to open when friends drop over or for the patio.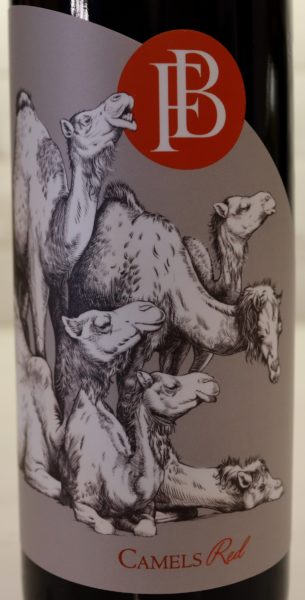 2020 Camels Red
$21.99
This wine is a blend of Cabernet Sauvignon, Cabernet Franc, Merlot, and Pinot Noir.    Aged for 9 months.  Garnet red with medium-plus intensity.  Pleasing red fruit on the nose with aromas of strawberry, cherry, blackberry, earth, and bell pepper.  Good balance.  Strawberries, plum, cherries, and clove on the palate followed by a medium finish.  A nice quaff on a warm summer day.  Serve slightly chilled with pizza, BBQ, or tomato-based pasta.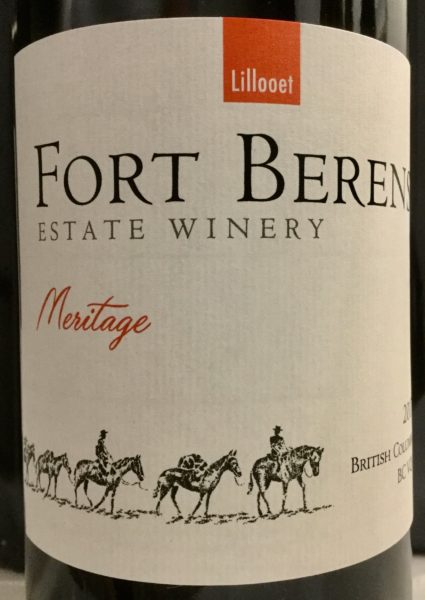 2018 Meritage
$27.99
This vintage sees a blend of 68% Merlot, 30% Cabernet Sauvignon, and 2% Cabernet Franc.  The grapes were sourced from the estate vineyard as well as from vineyards in the Okanagan and Similkameen.  After being fermented in stainless steel, the wine spent almost a year in French and American oak barrels. Garnet red with medium-deep intensity.  The nose is rich with aromas of dark cherries, dark berries, plum, black olives, spice, and a touch of chocolate and earth.   Very good balance.  The flavours echo the nose followed by a medium-plus finish with pleasing flavours lingering.  Be sure to decant this wine and give it time to open up then serve with steaks or aged flavourful cheeses such as Piave Stravecchio, aged Parmesan or Gouda.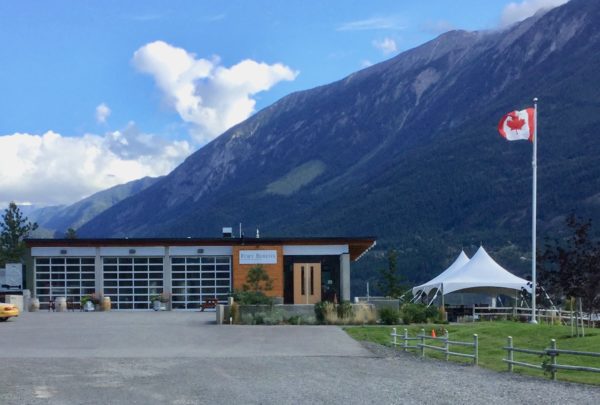 (All photos – Sam Hauck)