Burrowing Owl Vineyards Ltd. Announces Purchase of
Wild Goose Estate Vineyards & Winery Inc.
The Wyse family of Burrowing Owl Vineyards Ltd., is pleased to announce their acquisition of the tremendously popular Wild Goose Vineyards & Winery located in Okanagan Falls, just South of Penticton, BC.
"We are very excited about this acquisition," stated Chris Wyse, President of Burrowing Owl Vineyards Ltd. and son of Burrowing Owl's Founder and Proprietor, Jim Wyse. "We have been looking at various opportunities to grow our business over the past few years, and we feel that Wild Goose is a perfect fit for us. We appreciate the family heritage and history of Wild Goose, as well as the excellent quality of the vineyards and products, and the strength of reputation and brand that the Kruger family has built since 1984."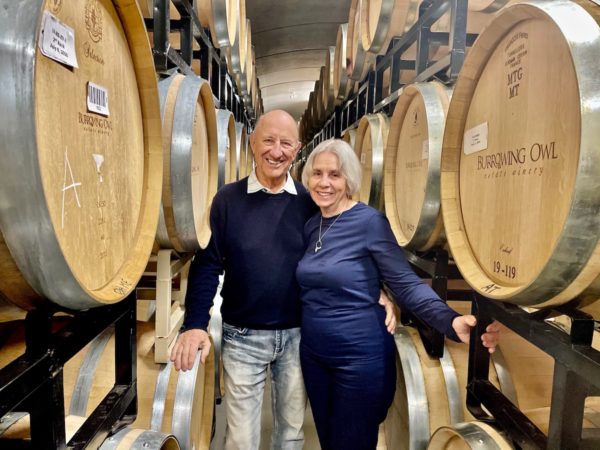 The Wyse family looks forward to the Kruger family's continued involvement in the business, with oversight from Wild Goose Founder, Adolf Kruger's youngest son, Roland Kruger, and Roland's nephews Nikolas Kruger (Winemaker) and Alex Kruger (Vineyard Supervisor). The Wyse family also values the commitment to ongoing consulting support from Nikolas's and Alex's father, and longtime Wild Goose Winemaker, Hagen Kruger, as they continue to craft the well-respected Pacific Northwest style whites, and cool climate reds, that Wild Goose fans have to come to know and love since the winery's inception.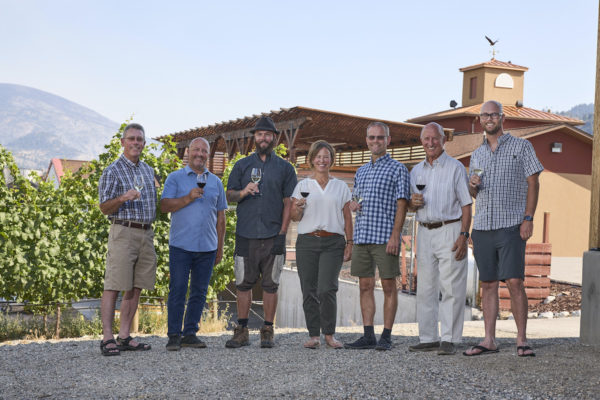 Burrowing Owl Estate Winery, itself a family-run Land Based winery, will merge knowledge and experience in producing ultra-premium wines with the Kruger's insights and expertise to provide a solid platform for Wild Goose products to continue for years to come. "Our team of long-time staff are really looking forward to becoming part of the larger Burrowing Owl team," Roland Kruger stated. "They can't wait to get started working collaboratively in the vineyard, in the cellars, and in hospitality. It's been great to see the team's reaction to, and excitement for, this transaction."
Beyond each family's commitment to continuing their legacy, the Wyse family is looking forward to providing a wider range of products and more options within its portfolio: from Wild Goose wines primarily originating from vineyards North of MacIntyre Bluff, to the textured and oak-influenced wines from Burrowing Owl which primarily originate from vineyards South of Oliver. "It's really a perfect marriage for B.C. wine consumers," Chris Wyse commented.
Burrowing Owl Vineyards Ltd. was founded in 1993 by Jim & Midge Wyse. Burrowing Owl is devoted to crafting ultra-premium wines in an environmentally-sustainable manner. Founder Jim Wyse's commitment to striving for balance infuses everything that's done at Burrowing Owl. In the vineyard, the natural balance is maintained by recruiting bluebirds and bats to help control harmful insects; at the winemaking facilities, state-of-the-art technology is employed along with traditional winemaking methods. Today, Burrowing Owl owns 210 acres of premium vineyards in Oliver (Black Sage Bench), Osoyoos (Eastside Bench), and the Similkameen Valley (Keremeos), and produces approximately 50,000 cases annually. Remarkable for its strikingly beautiful setting as well as its environmental leadership, the winery has become a destination for wine lovers around the globe. Burrowing Owl's success has also benefited our feathered friends, as the winery supports conservation work that is helping the endangered burrowing owl make a comeback in British Columbia.
Wild Goose Winery & Vineyards Inc. was founded in 1990 by Adolf Kruger, together with his sons Roland and Hagen, and was the seventeenth winery in B.C. In the late eighties, Adolf and two other parties formed a plan that would allow smaller wineries to make wine using grapes grown on-site that could be sold through the "farm gate". After much lobbying and persistence, the "farm gate winery" term was born in British Columbia. The winery started out producing Riesling, Gewurztraminer, and Marechal Foch. Consumers quickly took to the concept of small wineries and flocked to the Okanagan Valley to spend time on the beach, play a little golf, and tour wineries. Over time, Wild Goose would establish itself as one of the premium small producers of VQA wines. Today, Wild Goose owns 40 acres of vineyard in Okanagan Falls (Wild Goose and Sumac Slope Vineyards), and Oliver (Seacrest and Mystic River Vineyards) and produces approximately 18,000 cases per year.
Media release and images provided by Dana Lee Consulting Ltd.