"In this series we bring you our #FavouriteThings Holiday Gift Suggestions which we personally recommend"
Definitely always on my #FavouriteThings Holiday Gift Suggestions list that I "personally recommend". This is a perennial favourite in my house as well, depending on the season I always have at least one Wild Goose wine waiting to be opened.
Gewurztraminer 2018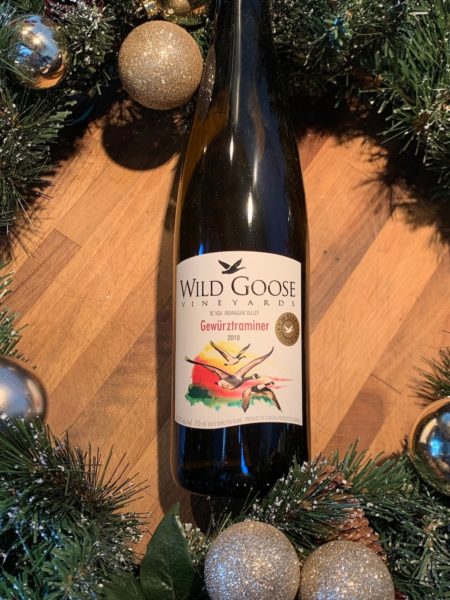 One of BC's Most Popular GT's

The winemaking team sourced the best grapes from throughout the valley, from Oliver to Kelowna. They were kept separate until blending, when they were blind tasted and the top three were used to make this aromatic wine. This floral wine has a bouquet of grapefruit, lilac, orange tea and cloves with elegant flavours of peach, apricot and spice all balanced by crisp acidity.
AWARDS:
Best in Class, Double Gold  Cascadia Int. Wine Comp., 2019
Best in Class  Alberta Beverage Awards, 2019
Gold  San Francisco Int. Wine Competition, 2019
Best Gewurztraminer  Great NW Invitational Wine Comp, 2019
Gold  Intervin Wine Competition, 2019
Pinot Gris 2019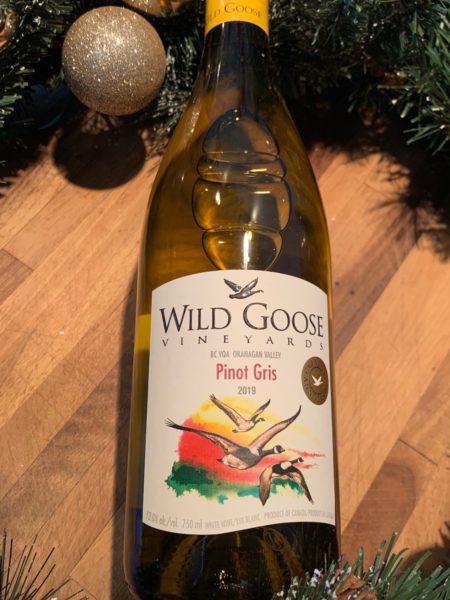 "This becomes a favourite to everyone who tries it!"

The nose expresses peach and pear while the palate fills your mouth with flavours of melon and honey layered with spicy, earthy undertones, finishing with a hint of spice. A wonderful nose, well balanced and a beautiful finish. A perennial favourite!
Award:Silver  Cascadia Int. Wine Competition, 2020Available: In Stock $17.39
Riesling 2019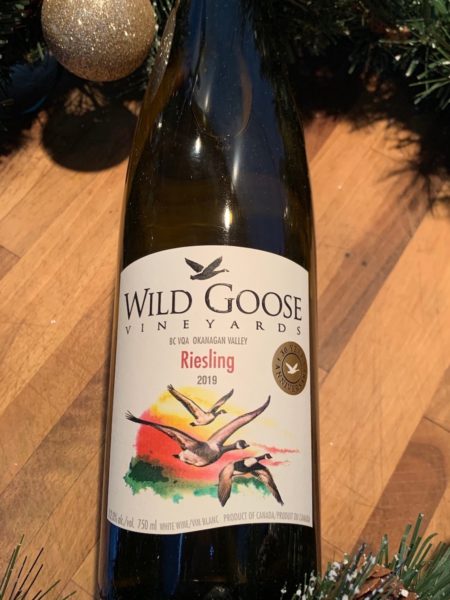 A Wild Goose "Classic" Circa 1984

This fruit forward Riesling comes from Estate grown grapes, including the 36 year old Wild Goose Vineyards, and the 14 year old Secrest Vineyards. Careful vineyard management and hand harvesting allows the wine to express not only the vine's age but also the unique soil in which they grow. This wine can be cellared for 5-10 years, peaking around 3-5 years. Sweet reserve is added to balance the refreshing racy acidity, a "classic" method of winemaking. The nose shows aromas of floral, spice and apricot, while flavours of minerality and citrus follow.
Award:Silver  Cascadia Int. Wine Championships, 2020
Available: In Stock $17.39
Red Horizon 2018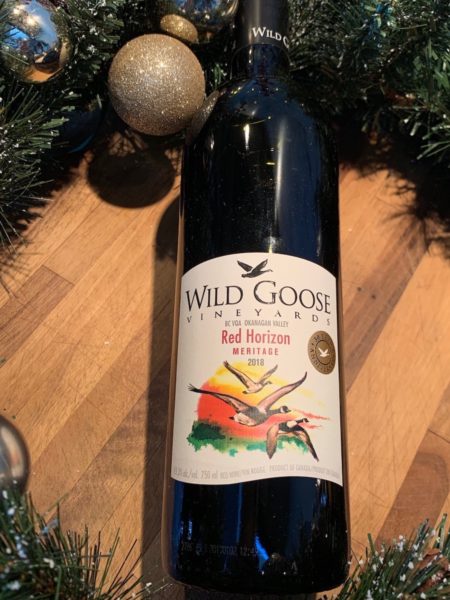 The Pursuit of Meritage Perfection
A classic Bordeaux style blend of estate grapes; 50% Merlot, 25% Petit Verdot, and 25% Cabernet Sauvignon. With intense dark colour, this mouth-watering Meritage incorporates well integrated silky tannins and a luscious mouthfeel, expressing the wine's fine aging ability. With aromas of pepper, dried fig, cherry, dark fruit, cassis, followed by flavours that hint of licorice, leather, chocolate and smoke. Using a combination of American and French oak this wine is great now, incredible in 5 years time!
Award:
Silver
All Canadian Wine Championships, 2020
Wild Goose Winery
Wild Goose Winery was the seventeenth winery in BC and was established in June 1990.  The winery started producing Riesling, Gewurztraminer, and Marechal Foch. Consumers quickly took to the concept of small wineries and flocked to the Okanagan Valley to spend time on the beach, play a little golf, and tour wineries.  Over time Wild Goose would establish itself as one of the premium small producers of VQA wines.Award-winning winemaker Hagen Kruger's approach to winemaking has been to grow the highest quality fruit and then transfer this quality into ultra-premium wines.  Year after year Wild Goose wines have exhibited the best that Mother Nature has to offer.  From carefully grown grapes to the delicate bottling process; Wild Goose wines are benchmarks of British Columbia winemaking at its best.We strive to make premium limited production wines that represent the Okanagan Valley terroir and appeal to discerning oenophiles and emerging palates alike.  Browse our wine list to see tasting notes, past vintages, and where to purchase.
Tasting notes courtesy of the winery. I received a complimentary bottle of wine to facilitate this feature. Any opinions are my own. If you would like to be featured on MyVanCity.ca please connect with your pr agency or email myvancityval@nullgmail.com for full details. Wine samples accepted for review.