Join the 15 wineries of the Okanagan Falls l Skaha Lake Winery Association for their annual Holiday Cheer November 20 and 21, 11am – 4pm.
Join the wineries of Okanagan Falls l Skaha Lake for their annual Holiday Cheer. November 20 and 21 all 15 member wineries open for 2 days of delightful tasting experiences, wines, and events.  Most wineries require reservations; check below. Reserve today – space is limited.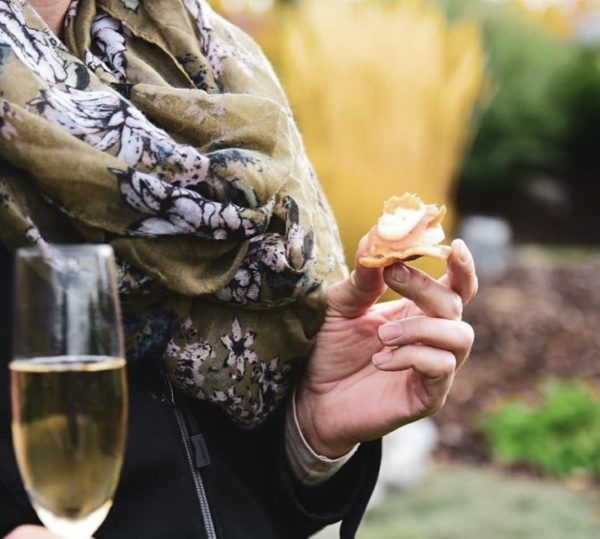 "Guests can expect there to be unique experiences at each winery and for COVID protocols to be in effect. Most wineries will require reservations," says Shawna Thompson, coordinator for the association. "Many wineries take this opportunity to showcase their wines by pairing them with different foods," continues Thompson.
It is recommended that guests check with the wineries they want to visit as each winery has their own reservation systems.
Many of the wineries are already closed for the season, but love to welcome guests to this annual event.
Participating wineries include: Black Market Wine Co., Blasted Church Vineyards, Bonamici Cellars, Crescent Hill Winery, Echo Bay Vineyards, Liquidity Wines, Meyer Family Vineyards, Nighthawk Vineyards, Noble Ridge Winery, Pentâge Winery, Play Estate Winery, See Ya Later Ranch, Skaha Vineyards, Stag's Hollow Winery, Wild Goose Winery and Vineyards.
Go to www.theheartofwinecountry.ca for more details, as well as follow the association on Instagram and Facebook @theheartofwinecountry
Dress warmly!
COVID protocols are in place, see individual wineries' websites for more details. It is recommended that guests dress for the weather as many events will be outside.
Information and image provided by Shawna Thompson, The Heart of Wine Country, Okanagan Falls Skaha Winery Association.