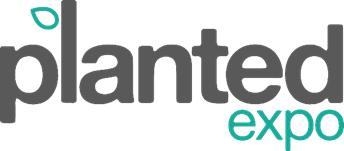 PLANTED EXPO PLACES FOCUS ON PLANT-BASED LIFESTYLE
SPEAKERS AND VENDORS WELCOME PLANT-BASED ENTHUSIASTS TO THE NOVEMBER 20 & 21 PLANTED EXPO IN VANCOUVER
There has never been a greater opportunity to learn about the ways you can live a plant-based lifestyle than at the Planted Expo in Vancouver on November 20th and 21st.
"The speakers we have assembled for our Vancouver event are some of the top in the plant-based industry," said Stevan Mirkovich, PlantedLlife.com Co-Owner and Chief Relational Officer. "Not only are these speakers bringing valuable information to Planted Expo attendees, we also have over 200 vendors participating to highlight the various products and ways to incorporate plant-based living in your every day."
Speakers for the Planted Expo include:
Carla Pellegrini will speak on her journey as the Executive Director of the Food Stash Foundation.
Professional Mountain Biker Sonya Looney will speak on her shift to a plant-based diet that led to her World Championship.
Muzammil Ahmad is the host of the Plant Prescription Podcast and is a medical student and nutrition coach passionate about the health benefits of a plant-based diet. He will share his own personal journey to wellness during his talk.
Registered dietitian Desiree Neilsen will speak on how plant-based eating leads to optimal health.
Following a melanoma diagnosis, Dr. Lucy Lyons will explain why chose to lead a plant-based diet and how you can engage your own physician in your health pursuit.
Bestselling author of The Vegan Family Cookbook, Anna Pippus will share her realistic approach to healthy and flavourful vegan cooking.
Save Da Sea CEO and Founder Aki Kaltenbach will talk about her plant-based seafood company and how her inspiration came from see unsustainable fish farming practices in British Columbia.
Fiohann Shanahan Dover dives into going simply beyond with Medicinal Mushrooms.
On Saturday, November 20th discover the Product of the Year at the 10:45 a.m. announcement. Plant-based doesn't just mean food, it includes items that are created in an ethical and cruelty free way. For those looking to start holiday shopping there are an array of products perfect for anyone on your list with vendors showcasing clothing (SoftSoul Footwear, Turning the Tides), skincare (Nena skincare, Faceplant Organic Skincare), hair products (Noughty Haircare, Nuez Acres), candles (Kilig Candle Co.) and kitchen items (Sassy Frass Kitchenary, Earth Warrior).
Visit the full speaker schedule for the Planted Expo and see the list of vendors attending the two-day event. Planted Expo Vancouver runs Saturday, November 20 and Sunday, November 21 from 10:00 a.m. to 5:00 p.m. at the Vancouver Convention Centre West, 1055 Canada Place. Tickets for Planted Expo are available via Showpass, prices are $20 for adults and $15 for seniors.  Admission is free for children.
For the health and safety of attendees, staff, and exhibitors, Planted Expo will be requiring proof of COVID-19 vaccination for all aged 12 and up, in accordance with the new government mandate.
Planted Expo is sponsored by Boosh Food, Herbaland, Trendi, Plant Veda, Big Mountain Foods, Blue Heron Creamery, The Very Good Butchers, PURICA, Humble Seedz, OmniPork, BUCK, and Happy Veggie World.
ABOUT PLANTEDLIFE.COM
Planted Life holds deeply held values around health, well-being, and compassion, aiming to make a difference and further the plant-based movement. As Canada's largest plant-based event, Planted Expo is a place to come together, celebrate, and explore plant-based living. Wherever you are on your plant-based journey, whether you want to live a healthier lifestyle, are passionate about animal welfare, or want to reduce your environmental impact, there is something for you. Planted is growing and expanding. Hosting the upcoming 7th Expo in Vancouver, Nov 20-21 is just the beginning. The first Planted Expo in Toronto will be on March 26-27, 2022. In addition, Planted Learn is a growing hub of information and resources to help guide you in your plant-based journey.