"In this series we bring you our #FavouriteThings Holiday Gift Suggestions which we personally recommend"
Welcoming Tullamore Dew Lovers of Irish Whiskey to #FavouriteThings Holiday Gift Suggestions. Whiskey lovers will be thrilled to receive either of these Tullamores; Dew or the D.E.W. XO Caribbean rum cask finish for the holidays.
Tullamore D.E.W. Original Irish Whiskey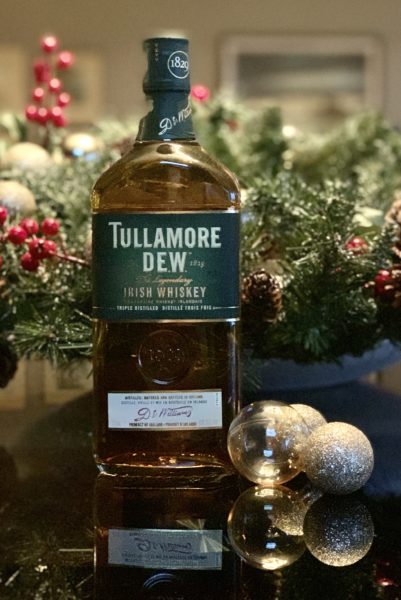 Tullamore D.E.W. is the original triple blend Irish whiskey known the world over for its smooth and gentle complexity.
TASTE
Three spirits come together to give a balance of flavour like no other. Grain whiskey gives sweet flavours. Malt whiskey gives fruit flavours. And pot still whiskey gives spice flavours.
HOW IT'S MADE
The complex yet approachable flavours in the whiskey are derived from – three types of grain, triple distillation and the blend of all three Irish whiskeys.
CASK FINISH
Triple cask-matured for depth and balance. Over a period of several years it is aged in traditional refill barrels, ex-bourbon barrels and ex-sherry butts.
TULLY & TONIC
Tully & Tonic is a simple & refreshing whiskey cocktail that suits every occasion. The sweet, fruit, spice flavours of Tullamore D.E.W. are complimented by the natural quinine of the tonic and the citrus of the orange wedge garnish. Best enjoyed with friends.
XO Caribbean Rum Cask Finish Tullamore D.E.W. Irish Whiskey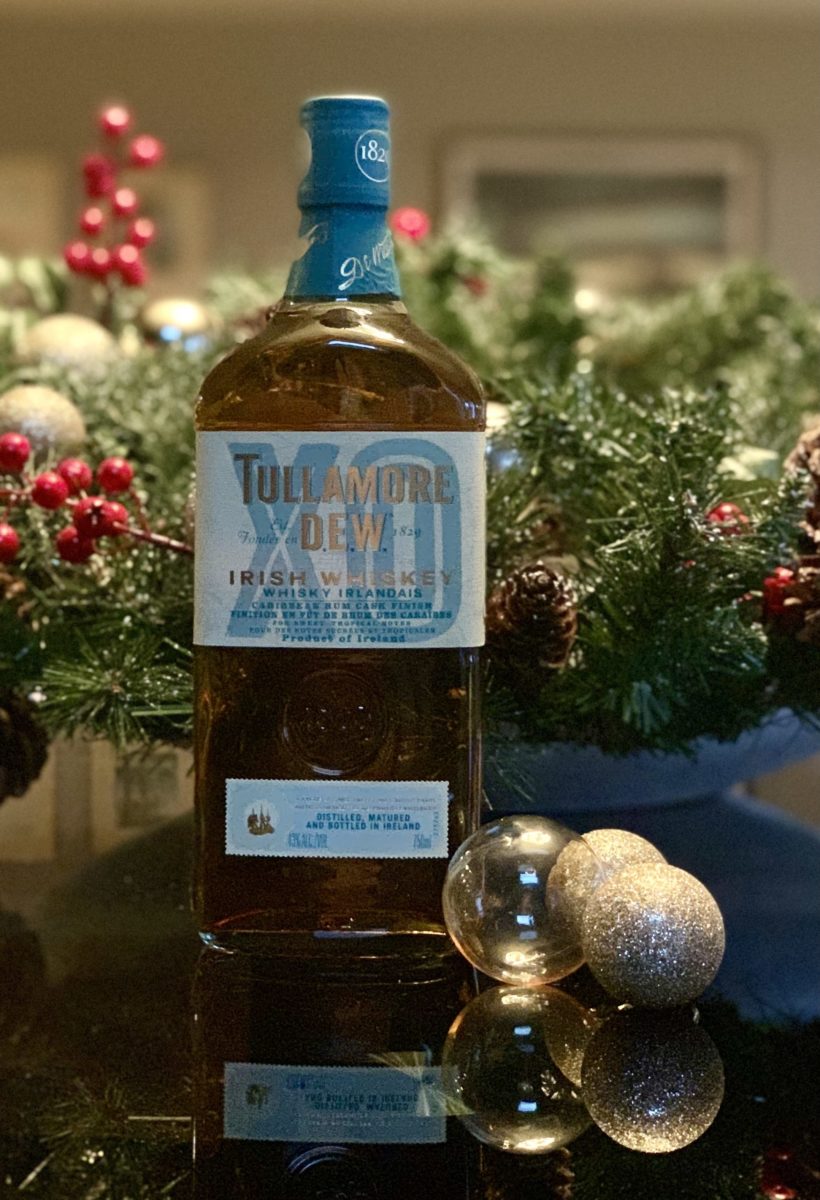 Tullamore D.E.W. XO Caribbean Rum Cask Finish is our triple blend Irish whiskey finished in the finest first fill XO rum casks.
TASTE
XO rum casks deliver sweet tropical flavours. Bringing delicious caramel and banana notes with hints of dates and raisins.
HOW IT'S MADE
Tullamore D.E.W. XO Caribbean Rum Cask Finish pays tribute to the role of Irish Immigrants in the development of rum in the Caribbean in the 17th Century. Irish heart and Caribbean soul.
CASK FINISH
We carefully select barrels previously used to age Demerara Rum to impart their distinctive tropical fruit flavours.
TULLY XO DAIQUIRI
A Tully twist on a rum classic, our XO Daiquiri will appeal to whiskey and rum enthusiasts. Best served in a cocktail bar, especially Tiki Bars. This cocktail brings out the tropical notes found in XO and helps tell the story of the rum cask maturation.
Leaves might fall, and an autumnal chill might set in, but that's what your coat's for. Tully's a drink for all seasons.
Whiskey notes courtesy of Tullamore D.E.W. Images MyVanCity Read more about Tullamore D.E.W. here. #sponsoredpost