2019 Chardonnay (Dr. Bonnie Henry Tribute Series)
Meyer Family Vineyards
Okanagan Falls, BC
$30.52
The grapes for this wine come from the Old Main Road Vineyard in Naramata.  Each year Meyer Family Vineyards selects a notable person to be honoured with their Tribute Series, and this year, understandably, their decision was Dr. Bonnie Henry, a name that is recognizable to virtually everyone in BC.  Golden straw in colour with medium-minus intensity.  The nose is oak forward (I love it) and inviting with aromas of apple, lemon, cantaloupe, butter, and a hint of banana.  Well balanced.  Pleasing on the palate with citrus, melon, and tropical fruit flavours dominating.  A medium-long finish with buttery notes lingering.  This will be a big hit with fans of better-quality California-styled chardonnays, though with much better structure.  Impressive.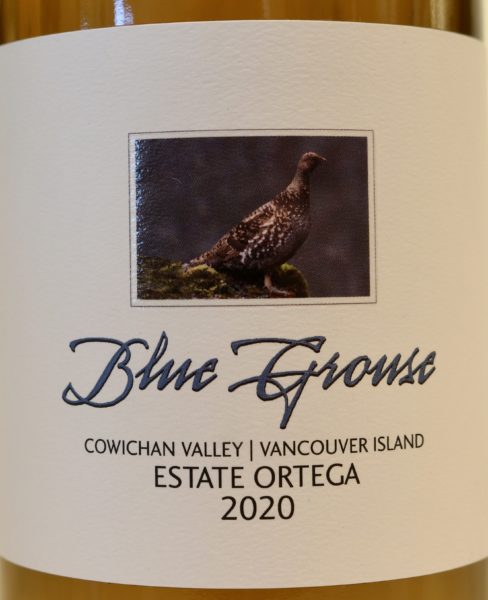 2020 Ortega (Estate)
Blue Grouse
Duncan, BC
$23.99
If you have never tasted Ortega, you need to and this one from Blue Grouse is a great place to start.  Pale straw with just a hint of copper.  The rich nose leads you to expect that the wine will have some residual sugar, but it is dry.  The nose shows aromas of peach, apricot, fig, honeysuckle, pink grapefruit and delicate tree fruit.  Well balanced.  Flavours include citrus, peach, pear, mango and some floral notes followed by a medium-plus finish.  Perfect to serve with fresh seafood or even a handful of salted almonds.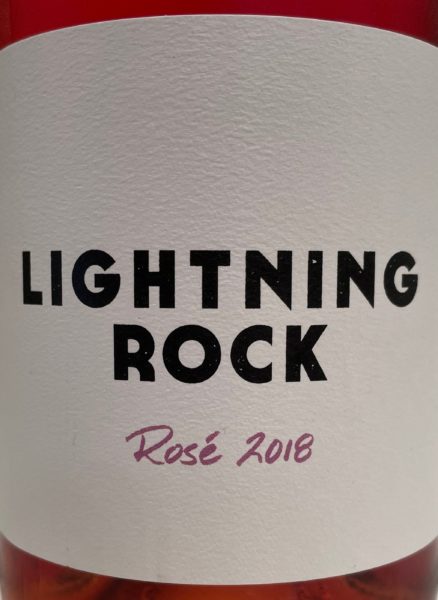 2018 Rosé
Lightning Rock
Summerland, BC
$25.00
Cherry red with medium-minus intensity.  The nose is inviting with wild strawberry, cherry, watermelon, cranberry, and orange blossoms.  Well balanced.  Strawberry, cherry, watermelon, and red currant on the palate followed by a medium-long finish with flavours lingering.  Perfect to pair with crab cakes, salmon, or grilled chicken.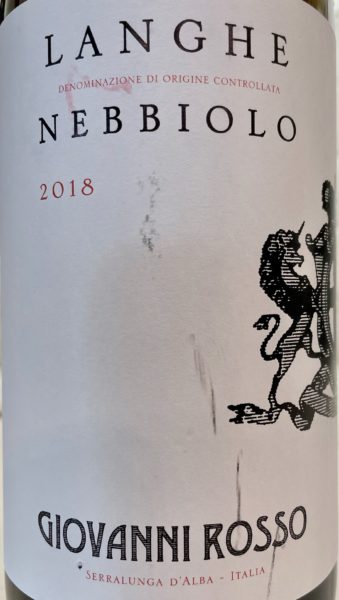 2018 Langhe Nebbiolo
Giovanni Rosso
Serralunga D' Alba, Italy
$29.99
From the Piedmont region in Northwestern Italy.   I had expected a bigger wine for a Langhe Nebbiolo, but this one was a good, though rather pricey, pizza/spaghetti wine.  Garnet red with medium-plus intensity.  The nose is subtle with aromas of dried red fruit, red cherry, bramble, blackberry, raspberry, wet clay, dust, and cocoa powder.   Good balance with medium body and firm tannin.  Pleasing fruit on the palate.  A medium finish.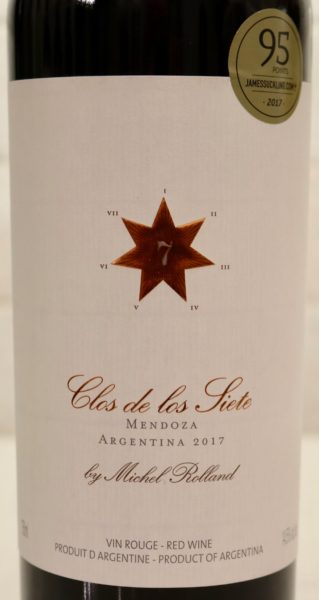 2017 Clos de los Siete
Michel Rolland
Mendoza, Argentina
$24.99
This is a blend of 52% Malbec, 21% Merlot, 15% Syrah, 7% Cabernet Sauvignon, 3% Petit Verdot, and 2% Cabernet Franc.  Garnet/black with deep intensity.  Initial aromas of plum, spice, salami, and fruitcake, followed by raspberries and dark cherries.   Well balanced with smooth ripe tannins.  The flavours follow the nose along with menthol, black currants, and black tea.  A medium-plus finish.  Very good.
(All photos, except as noted – Sam Hauck)
Feature image photo credit: Tim L. Productions