In addition to the weekly wine review and the various other, usually wine-related, articles I write for My VanCity, I am including a new one that will appear from time to time.  I'm calling it, 'From the Cellar'.
It will be much like the wine reviews, except that it will feature wines that have been aged.
It came to my attention that in an earlier review, I included a wine that is no longer made by a certain winery.  They were very happy with the mention and my positive comments, but they were concerned someone might try to track down a bottle and be disappointed when they found it wasn't being produced any longer.  So, from now on I will keep the 'Wednesday Wine Review' to recent vintages that should still be available and 'From the Cellar' for those that I have to blow the dust off of.  There are no hard and fast rules.  I recently bought a couple of reds at my local liquor store that were 2010 vintages (a great deal in my eyes).  While most people drink what they buy in a matter of days, if not hours, more and more people are realizing the benefits of holding on to some of their wines and are enjoying the benefits of doing so.
Prices indicated are the costs when purchased.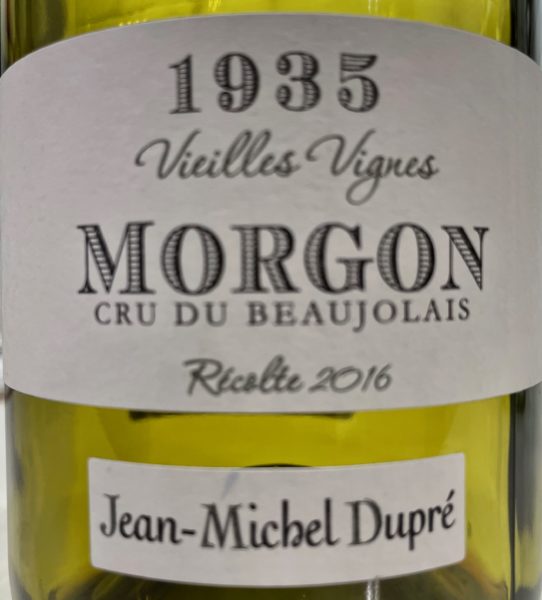 2016 1935 Vielles Vignes
Jean-Michel Dupré
Morgon, France
$36.99
This Beaujolais (Gamay grape) is garnet red with medium-deep intensity.  Dried cherries, raspberries, plums, cranberries, minerality, and steely on the nose.  Well balanced with medium-plus body.  Pleasing flavours on the palate, though a little muted.  A medium-plus finish.  This wine is either a little past its prime (shouldn't be) or it is going through a bit of a 'dumb' phase. It wasn't as good as I had expected.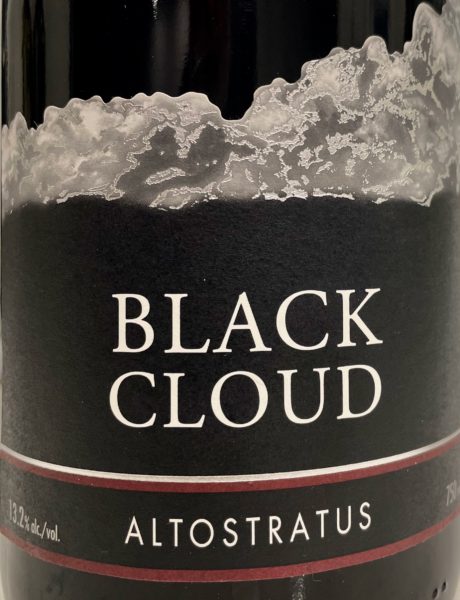 2011 Altostratus (Pinot Noir)
Black Cloud
Penticton, BC
$35.00
Unfiltered and unfined.  Garnet red/black with deep intensity.  The nose shows aromas of dark cherries, earth, cocoa, game, forest floor, pencil shavings and delicate allspice and vanilla.  Good balance with medium body.  Bright fruit on the palate with flavours that reflect the nose followed by a medium-plus finish.  A great match for Thai curry or garlic roast chicken.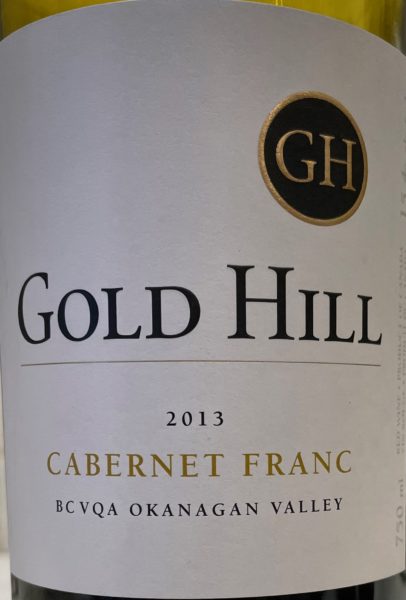 2013 Cabernet Franc
Gold Hill
Oliver, BC
$55.00
Garnet red with medium-deep intensity.  The nose is deep and dark with aromas of black currant, plum, dark cherries, dusty earth, mint, and white pepper.  Well balanced with smooth ripe tannins.  Dusty, leafy, plum, earth, savoury, sandalwood, and pencil shavings on the palate followed by a lingering medium-long finish.  It really pays to hang on to wines like this.  Wow!

2010 Serenata Reserve
Serendipity
Naramata, BC
$39.90
This is a Bordeaux-styled blend that was great upon release and even better now.  Last tasted in 2016, this wine has stood the test of time very well.  Garnet/black in colour with deep intensity.  The nose is deep, dark and inky with aromas of dark berries, tar, soy, leather, smoke, earth, pencil shavings, and bay leaf.  Very good balance.  The flavours mirror the nose along with tobacco leaf, stewed plums, and red currant followed by a medium-long finish.  Impressive.  A similar quality international wine would cost 2-3 times as much.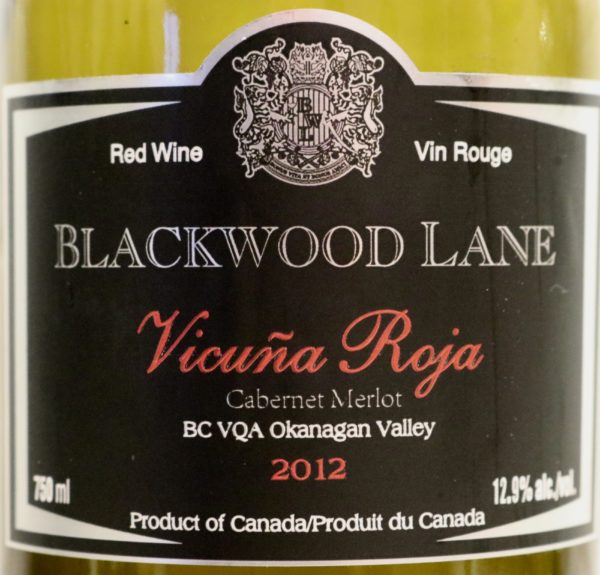 2012 Vicuña Roja
Blackwood Lane
Langley, BC
$29.00
This is a blend that changes from year to year based on what is needed for their premium wines, but it tends to offer excellent value.  This one is a mix of cabernet sauvignon, Merlot, and Cabernet Franc.  Delicious when released, but it also benefits from some cellaring.  Garnet red in colour with a hint of bricking (given its age) and medium-plus intensity. The nose is well integrated with aromas of prune, raspberry, dark cherry, dusty herbs, earth, white pepper, spice, and pencil shavings.  Well balanced.  The palate opens with flavours of blueberries, dark cherries, plums, raspberries, and red currants followed by a medium-long finish.  Wow!  I last tasted this vintage at the end of 2021and it has improved significantly.  Nearing its peak I suspect, so I won't wait as long for the next one.  Buy lots of the current vintage and set some aside to rest.
(All photos – Sam Hauck)