In addition to the weekly wine review and the various other, usually wine-related, articles I write for My Van City, I am including a new one that will appear from time to time.  I'm calling it, 'From the Cellar'.
It will be much like the wine reviews, except that it will feature wines that have been aged.
It came to my attention that in an earlier review, I included a wine that is no longer made by a certain winery.  They were very happy with the mention and my positive comments, but they were concerned someone might try to track down a bottle and be disappointed when they found it wasn't being produced any longer.  So, from now on I will keep the 'Wednesday Wine Review' to recent vintages that should still be available and 'From the Cellar' for those that I have to blow the dust off of.  There are no hard and fast rules.  I recently bought a couple of reds at my local liquor store that were 2010 vintages (a great deal in my eyes).  While most people drink what they buy in a matter of days, if not hours, more and more people are realizing the benefits of holding on to some of their wines and are enjoying the benefits of doing so.
Prices indicated are the costs when purchased.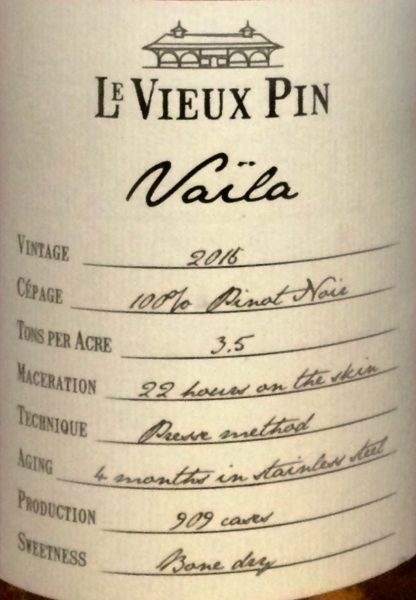 2016 Vaila Rosé
Le Vieux Pin
Oliver, BC
$25.29
Yes, yes, I know, rosés are meant to be drunk young, typically within three years of their release. But sometimes, things happen.  I am one of those people that believes that rosés are such versatile food wines that it is easy to find reasons to enjoy them year-round.  As a result, I tend to buy quite a few and BC produces such a wide range of quality rosé.  As a result, I often have a good supply of them in the cellar.  I also believe that better quality ones will not fade after a year or two and this five-year-old wine proved my point.  Burnt orange/cherry red colour with medium intensity.  The nose is big with aromas of cherries, a hint of pepper, dried flowers, raspberry, delicate earth notes, forest floor, and orange blossoms.  Well balanced.  The palate was crisp with dried fruit, cranberry, citrus, cherries, and spice followed by a medium-long finish with lingering fruit flavours.  Delightful!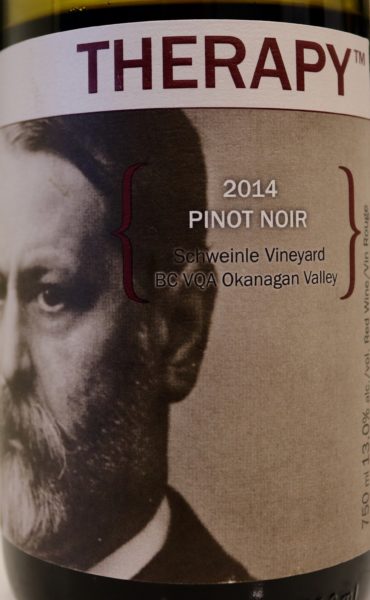 2014 Pinot Noir
Therapy Vineyards
Naramata, BC
$22.99
Garnet red with a hint of brick and medium-plus intensity.  The nose shows aromas of dried cherries and strawberries, plum, black tea, game, forest floor, and cigar box.  Well balanced.  Good varietal character on the palate including flavours of cherries, raspberries, mint, and black tea followed by a medium-plus finish.  Glad I hung on to this one.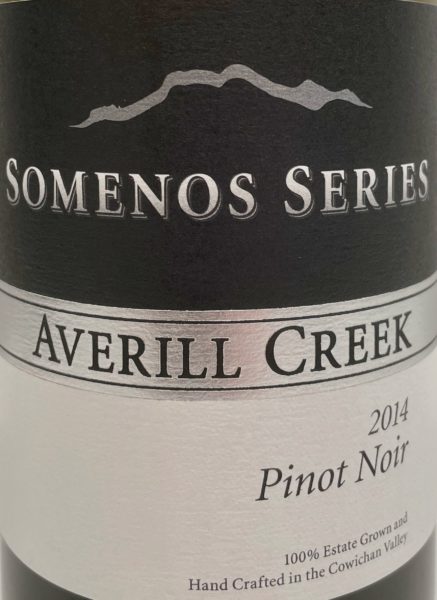 2014 Pinot Noir (Somenos Series)
Averill Creek
Cowichan Valley, BC
$38.00
Former doctor, Andy Johnson has an amazing 'Goldilocks' site for his pinot noir.  I remember tasting one vintage at a blind tasting and was sure it came from the Okanagan.  There was nothing, in my mind, that spoke to the cooler climate of the island.  Garnet red with some bricking and medium-plus intensity.  All things Burgundy on the nose – forest floor, dried red fruit, game, leather, spice, black tea, dried herbs, cigar box, and a hint of vanilla. Well balanced with silky smooth tannins.  The still bright flavours echo the nose followed by a medium-long finish.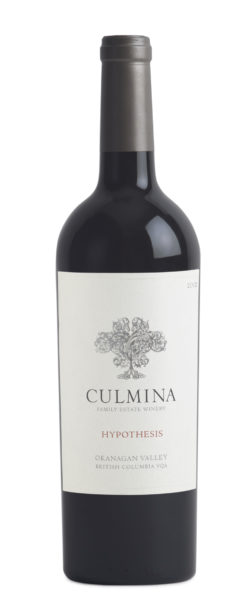 2012 Hypothesis
Culmina
Oliver, BC
$44.00
Garnet red with deep intensity.  Plum, dark cherry, earth, dust, chocolate, dark red fruit, blueberry, black olives, spice, and vanilla on the nose.  Well balanced with smooth ripe tannins.  The palate displays spice, earth, blueberry, and dark cherry flavours followed by a medium-long slightly drying finish.  Rich and mature.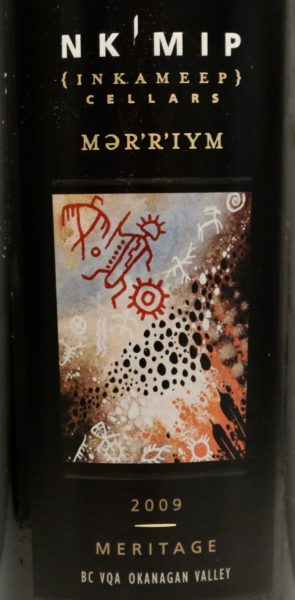 2009 Meritage (Mer'r'iym)
Nk'Mip
Osoyoos, BC
$54.99
The name 'Mer'r'iym (pronounced mur'-eem'), means marriage and this wine is an impressive marriage of Bordeaux varieties – 46% Merlot, 42% Cabernet Sauvignon, 5% Cabernet Franc, 5% Malbec, and 2% Petit Verdot.  Garnet red with a tinge of brick and deep intensity.  The nose is deep and dark with aromas of dried dark cherries, prune, dark fruit and berries, earth, dark chocolate, black tea, spice, and a hint of bramble.  Well balanced with smooth ripe tannins.  Rich, layered, and complex on the palate with flavours echoing the nose followed by a long lingering finish.  It is beautifully aged and near its peak.
(All photos, except as noted – Sam Hauck)