In addition to the weekly wine review and the various other, usually wine-related, articles I write for My Van City, I am going to include a new one that will appear from time to time. I'm calling it, 'From the Cellar'.
It will be much like the wine reviews, except that it will feature wines that have been aged.
It came to my attention that in an earlier review, I included a wine that is no longer made by a certain winery. They were very happy with the mention and my positive comments, but they were concerned someone might try to track down a bottle and be disappointed when they found it wasn't being produced any longer. So, from now on I will keep the 'Wednesday Wine Review' to recent vintages that should still be available and 'From the Cellar' for those that I have to blow the dust off of. There are no hard and fast rules. I recently bought a couple of reds at my local liquor store that were 2010 vintages (a great deal in my eyes). While most people drink what they buy in a matter of days, if not hours, more and more people are realizing the benefits of holding on to some of their wines and are enjoying the benefits of doing so.
Prices indicated are the costs when purchased.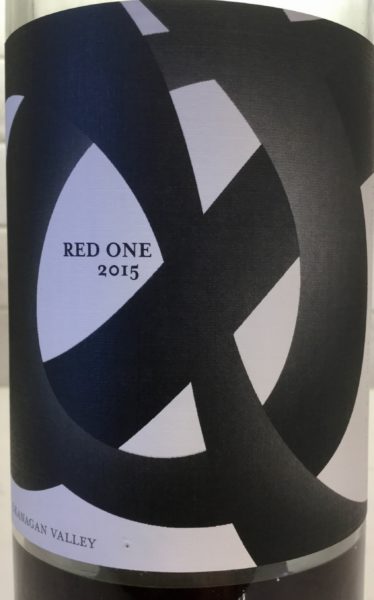 2015 The Red One
8th Generation
Summerland, BC
$22.00
According to the winery, "May contain wine diamonds.  Slightly off-dry.  No oak, serve chilled." And they are right.  There were some tartaric crystals (wine diamonds) at the bottom of the bottle.  It is slightly off-dry, and no oak aging, and it is best when slightly chilled.  Garnet red in colour with medium-plus intensity.  The nose is inviting with aromas of raspberries, blueberries, mulberry, cranberry, earth, and bramble.  Good balance with medium-plus body.  Bright fruit on the palate followed by a medium-plus finish.  This popular wine always sells out quickly.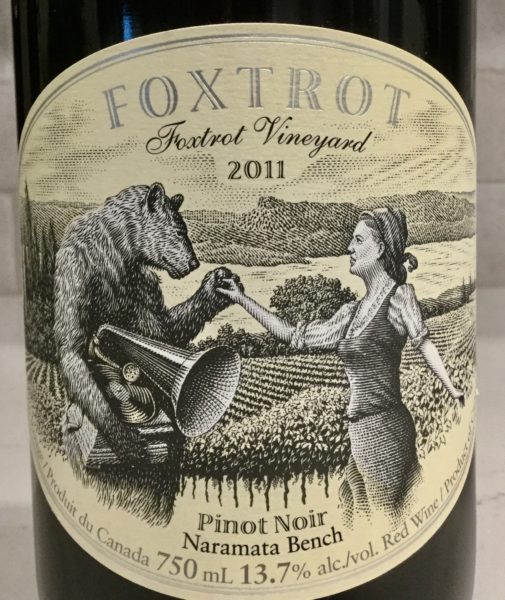 2011 Pinot Noir
Foxtrot
Naramata, BC
$60.00
Winemaker Nadine Allander really knows how to create elegant pinot noir.  Cherry red with a hint of brick from the aging and medium-plus intensity.  The nose is well integrated and shows all things pinot especially cherry, earth, forest floor, and cocoa.  Well balanced with smooth velvety tannins. The palate is layered with flavours following the nose with a hint of cranberry.  A medium-long finish with flavours lingering.  This is one of BC's 'Wow' pinot noirs.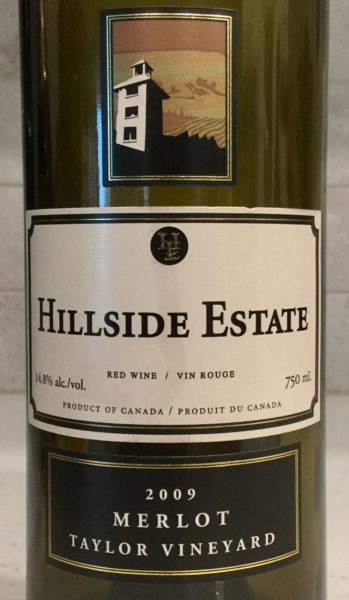 2009 Merlot (Taylor Vineyard)
Hillside
Penticton, BC
$24.00
I lasted tasted this same vintage in 2012 and it has steadily improved over the years.  Garnet red with brick and deep intensity.  Ripe red and black fruit, dust, cocoa, and spice on the nose.  Well balanced with silky soft tannins.  Ripe fruit with plum and cocoa standing out on the palate followed by a medium-long finish.  Only 190 cases were produced.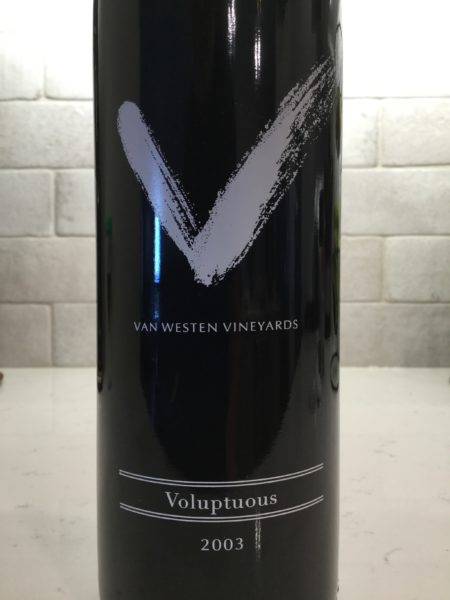 2003 Voluptuous (Merlot/Cabernet Franc)
Van Westen
Naramata, BC
$29.90
Beautifully aged at 17 years old.  Garnet red with tinges of brick.  The nose is layered with aromas of leather, earthy, tar, soy, dark fruit, and dark berries.  Very well balanced. Rich and complex on the palate.  Complex and rich.  the finish lingers.  Wow!  Stunning.  Very impressive and once again, proof of how well BC wines can age.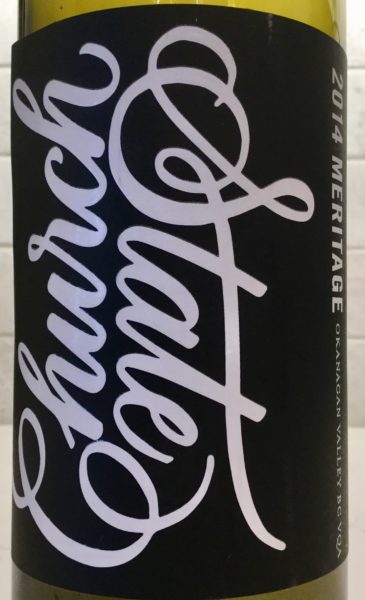 2014 Meritage
Church and State
Oliver, BC
$24.90
Garnet/black colour with deep intensity.  Cocoa, white pepper, and dried red and black fruit on the nose.  Well balanced with smooth ripe tannins.  Fruit forward on the palate followed by a medium-long, slightly warm finish.
(All photos – Sam Hauck)