Okanagan Crush Pad innovates again,
by offering a crowd-funded ownership opportunity using FrontFundr
A first for a winery in Canada, Okanagan Crush Pad is working with FrontFundr, the country's leading online equity crowdfunding platform, to enable members of the wine-loving public a chance to "own a winery".
This week, Okanagan Crush Pad (OCP) launches the Owners Circle, a crowd-funded ownership opportunity.
"We are offering a higher level of engagement for Canadian wine lovers above the standard wine club model," says Okanagan Crush Pad founder Christine Coletta.
"Wine attracts people who are very interested in how it is made, the land the wines come from, and the people who craft each vintage. We have been listening to what people really want, and at the heart of it, they want a deeper connection, and to share in the rewards," she continues.
Until recent changes to Canada's regulatory guidelines, shareholders had to be "Accredited Investors" with a high income or net worth. This shut out many people and most importantly, those who are pursuing wine education or those seeking micro-investments in companies that interest them.
Okanagan Crush Pad discovered FrontFundr was a credible, organized online platform that offers Canadians a straightforward method to invest in companies they believe in.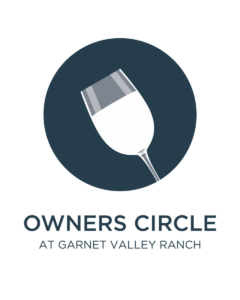 Now, with an opportunity to use an exempt market dealer to access private markets, the winery hopes to add a new group of Canadian wine enthusiasts to the next phase of its journey as part of the newly created Owners Circle.
Owners Circle shareholders will be treated to the same perks as existing wine club members with elevated opportunities and experiences on top of ownership, future earnings, and potential capital appreciation.
The capital raised will be used to support several exciting projects beginning with further vineyard plantings, and an exclusive wine tasting room, The Outlook, located at OCP's exceptional 320-acre organic farm, Garnet Valley Ranch, in Summerland, BC.
In addition to these projects, the winery is currently expanding its onsite guest experience at Switchback Vineyard in Summerland in order to accommodate more visitors year-round.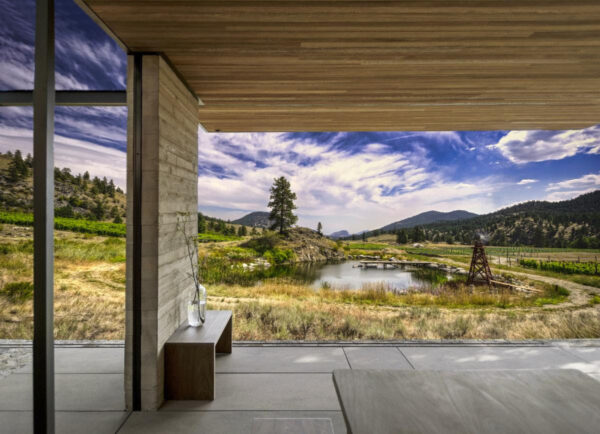 Using the FrontFundr online equity crowdfunding platform to create the Owners Circle is yet another innovation from OCP: to go beyond the traditional wine club offerings, and let people be truly invested in the future of the winery.
Click HERE to learn more and invest, or contact Okanagan Crush Pad at investors@okanagancrushpad.com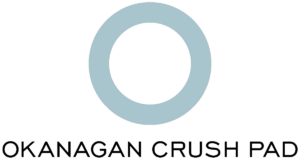 Respectfully Farming. Pure Okanagan Organic Wines.
Okanagan Crush Pad has developed a reputation as a leading producer of Okanagan organic wines. With founder Christine Coletta at the helm since 2010, the winery is committed to sustainability in all areas of its business, having recently joined International Wineries for Climate Action (IWCA) and setting an aggressive goal to reduce its carbon footprint annually.
Chief winemaker Matt Dumayne assembles four unique wine portfolios: Haywire, Narrative, Free Form and Bizou + Yukon, guaranteeing a wine for everyone's taste and budget.
The winery utilizes a host of fermenting and aging vessels: concrete tanks, amphorae, large format oak and stainless steel, all housed in a state-of-the-art facility that is a draw for wine enthusiasts.
Wines reflect the region's unique high mountain, northern desert setting noted for its intensely hot, short growing season with hallmark cool evenings.
The winery also owns the 320-acre Garnet Valley Ranch in Summerland, a rare piece of land, which is respectfully farmed with nature in mind. On the ranch is 50 acres of organic vines and 8 acres of organic vegetables, hayfields, a lavender farm, and places for wildlife to roam.
Being first is nothing new at Okanagan Crush Pad; past innovations at the winery include:
A "launching pad" for other boutique Okanagan wineries, with Custom Crush services
A commitment to using precision viticulture as the standard for vineyard development
Introduction of concrete wine vessels for fermentation and ageing, and then investing heavily into concrete tanks
Leading the charge for low intervention winemaking at a commercial level
Pushing the boundaries of viticulture by having the highest altitude planting in the Okanagan Valley
Becoming the first winery in Canada to use eco wine labels made from stone-based paper
Being recognized by Decanter as one of the 10 most exciting wineries in the world in 2019
The first Canadian winery to join International Wineries for Climate Action (IWCA) in 2022
Located in Summerland, BC, on Switchback Organic Vineyard, Okanagan Crush Pad is open this season daily from 11am to 5pm.
About FrontFundr
FrontFundr is Canada's leading online private markets investing platform and an exempt market dealer. It provides start-ups and growth companies access to capital and gives investors access to private companies they believe in and want to support. It provides a community of 25,000+ investors with the ability to review and complete private placements on one digital platform. The company's revolutionary technology allows users across Canada to invest in innovative growth businesses in under 12 minutes, starting from as little as $250. To date, it has helped more than 100 companies raise over $120 million.
Media release and images provided by Leeann Froese, Town Hall Brands. Feature image: Okanagan Crush Pad – Lionel Trudel photo