Kurtis Kolt, Owen Knowlton, Terry Threlfall, Samantha Rahn and Mike Bernardo.
If you enjoy dining out and are a fan of BC wines, you likely recognize a few of these names, but do you know what they have in common? Yes, they are all involved in the hospitality world, but more than that, they are all alumni of the Okanagan Wine Campus and have had the great fortune to design and create a wine of their own at Summerland's Okanagan Crush Pad.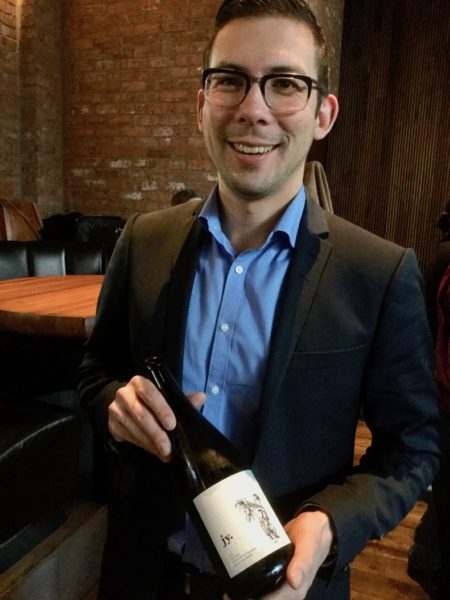 And now you can add Jason Yamasaki to that list. Jason, formerly the Sommelier at Chambar and currently at Joey Bentall One, was the 2015 Sommelier of the Year. As part of this honour, he became the sixth in line to become a part of the OCP Wine Campus program. This special project allows the winners to select a grape varietal of their choosing and to make a wine in any style they wish.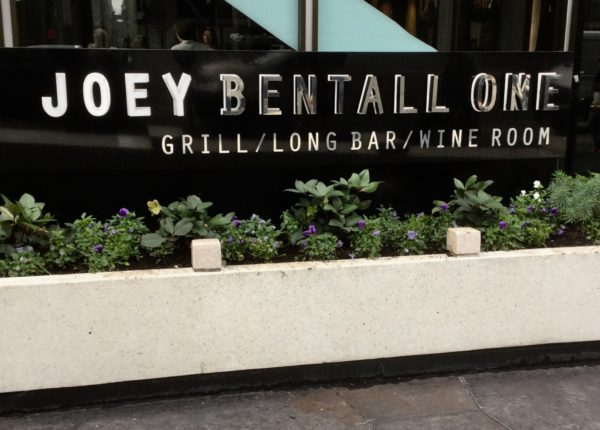 The media were invited to JOEY Bentall One, to find out all about the latest Wine Campus project. Jason decided to make a Pinot Noir based sparkling wine. The grapes for this project came from a 'high altitude' new vineyard in Summerland called Garnet Valley Ranch. No commercial crops have ever been grown on this site so it was organic from the day it began. After consultations with the OCP team, and especially Jordan Kubek, who heads the sparkling wine program, Jason decided to use native yeasts and to do an ancient method fermentation. For a wine that saw minimal intervention, but meticulous attention along the way, this wine was very impressive.
Here are the 'goods':
JY 2015
Pinot Noir Ancient Method Sparkling Wine
Garnet Valley Ranch Vineyard
Summerland, BC
ABV 11.5%
$39.90 at the winery
The wineries description of the wine reads as follows, "This is the first harvest of organically grown Pinot Noir from the spectacular new 320 acre Garnet Valley Ranch in Summerland, BC. This Pinot Noir has been crafted into a sparkling wine using the ancient method. It began its fermentation with native yeasts in a concrete tank. Then it was transferred to bottle at 22 grams of residual sugar to finish its transformation. From there, it spent 10 months sur latte before being disgorged mid-August 2016. The results: a beguilling complex, earthy and raw expression carrying a whimsical levity & brightness."
My notes – Salmon coloured with a hint of copper and medium-light intensity, persistent bubble necklace. The nose is inviting with notes of delicate red fruit, yeast and caramel and pecan undertones. Very well balanced with just the right degree of acidity and good mouthfeel. The flavours mirror the nose, with fruit lingering on the medium-long finish. Impressive with its purity and unlike other sparkling wines.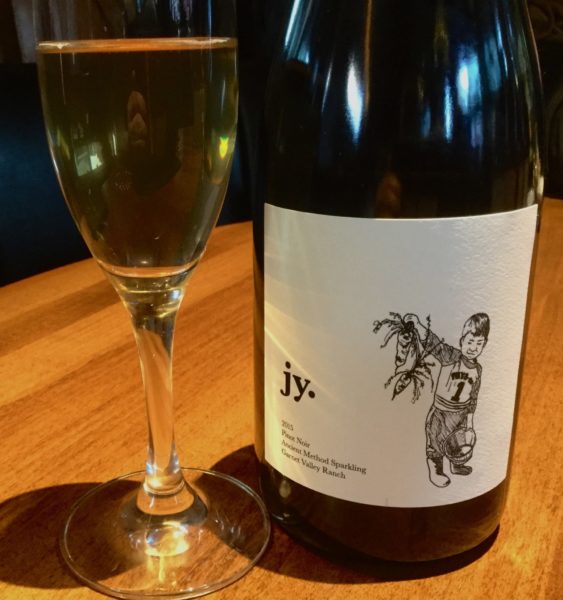 The label? Inspired by his sister Jen who found a photo of a young Jason who had just pulled a carrot from his grandmother's garden, his first agricultural experience and the beginning of a life-long interest in food.
Flutes of this delicious fizz were accompanied by some of the best appetizers I have come across including Pesto Shrimp Flatbread, Tandoori Chicken Flatbread, Hawaiian Tuna Tacos, Osaka Style Pressed Salmon Sushi, Japanese Gyoza, Ravioli With Lobster Cream and Grilled Prawns and a Panang Prawn Curry Bowl, all of which complimented the wine beautifully. Thanks to the team at Joey for these amazing bites.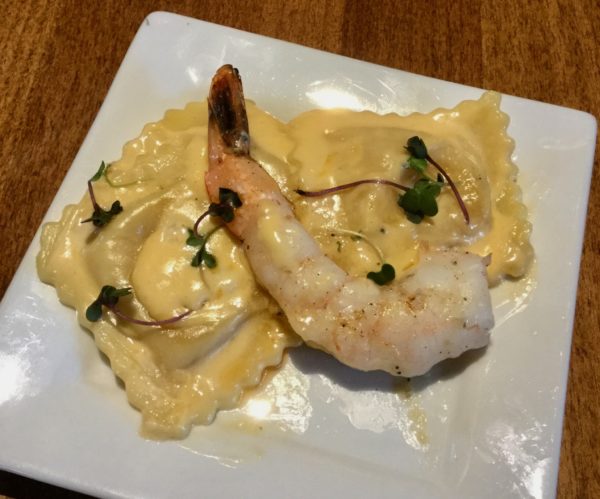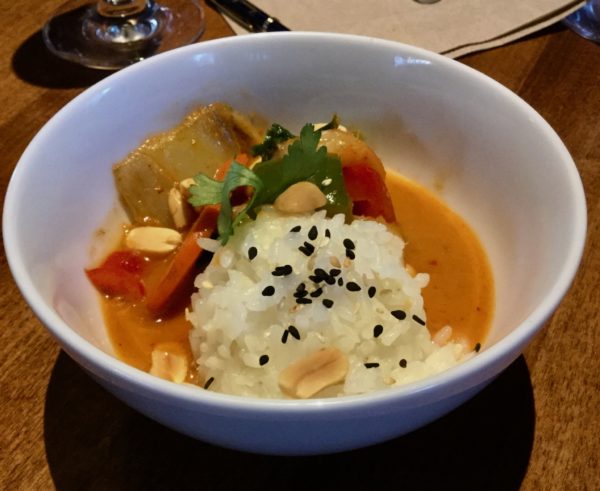 It was an impressive turn out for this event and most of the OCP team was there to support the launch, including Christine Coletta OCP co-owner, Alsion Scholefield, Mike West, Amy Hollenbach and Rebecca Mckinney. Many people are already familiar with the Haywire and Narrative wines from Okanagan Crush Pad.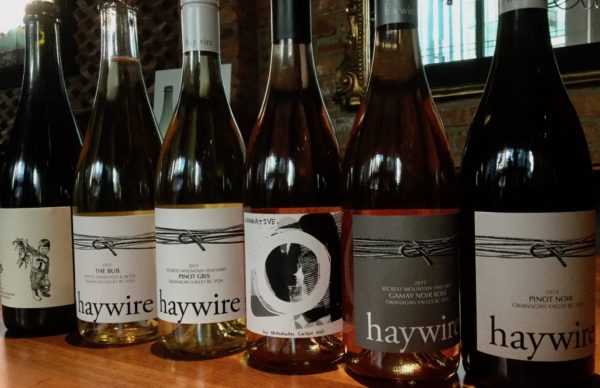 Before I left, I managed to get a chance to speak to Jordan Kubek, who is in charge of the sparkling wine program at Okanagan Crush Pad. She told me about the importance of picking the grapes at just the right time.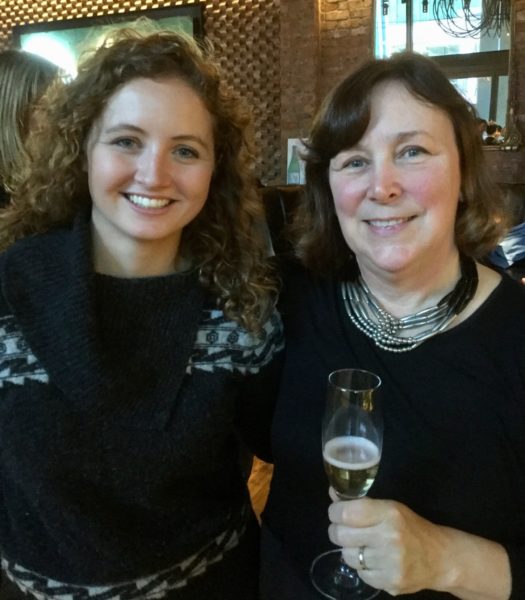 Jordan is passionate about sparkling wine and she is adept at making it in many different styles and using different methods – charmat (tank method, ala Prosecco), traditional, as they do in Champagne and even in the relatively rare, ancient method. She mentioned that with the JY project, there were only three decisions to be made – when to pick, when to bottle and when to disgorge; there were no further interventions, which is why this wine truly reflects its terroir. It is about as simple and pure and authentic as can be. Don't miss out on this one. It is unlike any other BC fizz you have tried. The JY project was very small lot and there isn't much of it to be had, (only 82 cases produced) so be sure to drop into Joey's and have a taste while you still can. I truly hope OCP decides to continue this offering, because it truly is very impressive. Bravo Jason and the OCP crew!
From the OCP web site:
"Okanagan Wine Campus, created in 2011 by Okanagan Crush Pad, is a mentorship program that provides the person named Vancouver Sommelier of the Year a chance to make a small lot wine using the grape variety and style of wine they wish. The proceeds from the sale of the wine are given to the BC Hospitality Foundation wine scholarship fund to support students pursuing their higher level wine education certification. To date, $10, 000 has been awarded to 11 individuals with further scholarships."
Alan Sacks from the BCHF was there to congratulate Jason and to put a plug in for their 'Buy Ben a Beer' campaign, which asks people to donate the price of a beer, a growler or a round to help support people in the hospitality industry when they face illness or injury.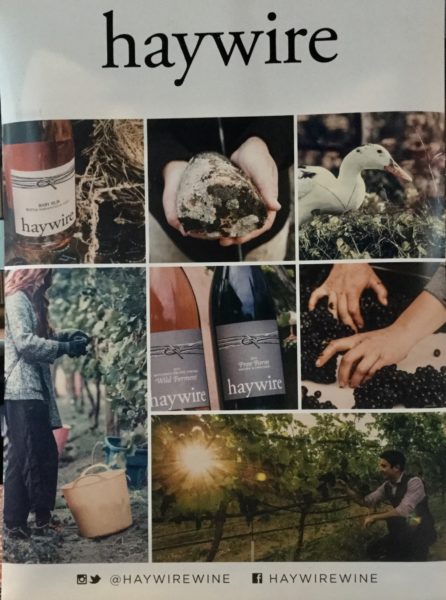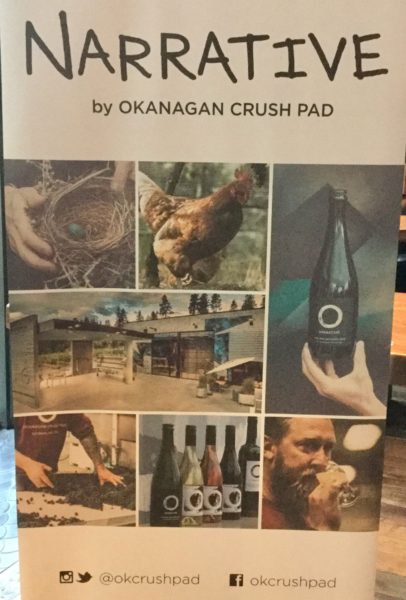 (all photos – Sam Hauck)