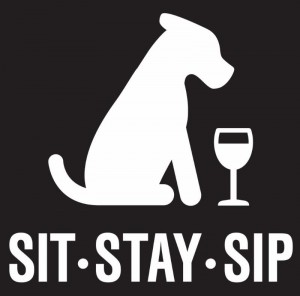 This summer is already shaping up to be long and hot and Summerland's Okanagan Crush Pad (OCP) is stepping up efforts to make man's best friend welcome and comfortable while their humans mingle and sip. Travelers set to experience wine country can do so knowing their pets will be comfy at the winery. There is plenty of leash up areas in the shade with fresh, cool water and dogs are welcome in restricted areas of the winery, providing their manners are impeccable.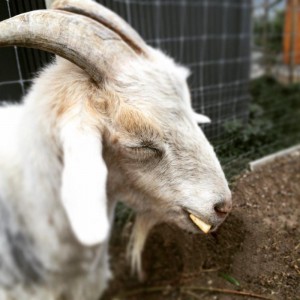 Anyone who has visited Okanagan Crush Pad has been introduced to our winery dogs who clearly have a great life. The winery vineyard is also home to chickens, ducks, sheep, and a goat making it BC's most animal friendly winery. While the animals do play a valuable role tending the organic vineyard, they also add an interesting departure from the typical winery experience. Visitors are welcome to wander through the vineyard to the barn, take pictures, and greet our farm family.
Okanagan Crush Pad's visitor area is set right in the heart of the winery, allowing guests a first-hand glance into their state-of-the-art facility operations. As one of the first wineries in Canada to extensively use concrete tanks, wine tasters can learn about the benefits and taste the resulting Raised in Concrete wines and watch our winemaking team in action.
This summer the winery is offering Summer Food & Wine Campus, a free educational tasting benchmarking Okanagan Crush Pad wines against international icons and food pairings. Drop in on Fridays from 5pm to 7pm, meet the winemaking team and learn about our signature wines.
Dogs Encouraged to Sit, Stay, Sip at Summerland's 
Okanagan Crush Pad
BC's most animal friendly winery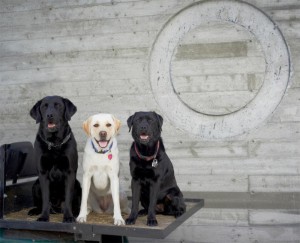 Okanagan Crush Pad Summer Events
Okanagan Crush Pad, proud producer of Haywire and Narrative wines, is quickly building a reputation as one of the premium producers in the Okanagan. The winemaking team includes world renowned Tuscan-based consultant Alberto Antonini, wine expert David Scholefield, chief winemaker Matt Dumayne, and sparkling winemaker Jordan Kubek.
Located in beautiful Summerland, BC, the winery overlooks Switchback vineyard, an organic site that is also home to roaming sheep and chickens. Okanagan Crush Pad crafts wines that are symbolic of the region's unique high mountain/northern desert setting which has an intensely hot, short growing season with hallmark cool evenings. The winery is the first in Canada to extensively use concrete tanks and wines that are fermented and aged in concrete carry the Raised in Concrete designation.
Visitors to the guest center, built right into the heart of the production facility, get a rare glance into the art of winemaking.
Okanagan Crush Pad is a place for collaboration; we want to talk to you!