BC's annual grape harvest has arrived amid cooler temperatures in mid-August and early September. With the long, moderate season, wineries are indicating nice flavour development, beautiful acidity and increased crop levels for an exciting 2018 vintage.
The first harvest for sparkling wine grapes started at the end of August, roughly two weeks later than in recent vintages. For most wineries, harvest typically starts with early ripening white and red varieties used to produce sparkling wine before the bulk of the wine grapes come in during September and October.
Troy Osborne, Director of Viticulture at Jackson-Triggs Okanagan Estate, says harvest start date for them was close to the long-term average with Chardonnay for sparkling and Sauvignon Blanc grapes for still wine picked from their Oliver/Osoyoos vineyards on September 4. "Sauvignon Blanc is always among the first grapes to be harvested for our table wines, with an average pick date of September 6-9, so harvest this year is right on track," he explains. "We are now into the reds and overall, I rate the fruit quality as high. The late reds are expressing nice flavours and soft tannins for this time of the year."
Above average Growing Degree Days this spring in BC contributed to an early budbreak for many wineries, with reports indicating the hottest May on record in Summerland and Osoyoos. Moderate temperatures were welcomed in August to slow down the ripening of the grapes and allow more time for flavour development. Winemakers predict the current forecast will allow the late reds to reach full maturity and the cool nights will ensure continued flavour development while retaining balanced acidity.
In the Similkameen Valley, harvest started at Clos du Soleil Winery on September 3 with Sauvignon Blanc coming from some of their warmer sites. They have been progressively picking since then. "The general pattern this year is that our earliest ripening varieties are ready for harvest quite early, whereas later-ripening varieties still need substantial time on the vine, so we expect this harvest to be long and drawn-out," explains Michael Clark, Winemaker and Managing Director at Clos du Soleil Winery. "Quality is looking excellent. The more moderate temperatures we had this August mean that we had time for flavour development, with no heat stress on the vines, and acidity levels are beautiful."
While the sun and heat create intense fruit flavours in the wines, the cool nights have a big impact on wine quality preserving the natural acidity in the grapes and keeping the wines fresh and lively – a signature trait of BC wine.
At Monte Creek Ranch Winery situated east of Kamloops along the South Thompson River in BC's new official Thompson Valley appellation, harvest kicked off on August 22 with their Marquette, a standard start date for their early ripening varieties. "Quality looks good," notes winemaker Galen Barnhardt. "Thanks to the cool nights in August I'm looking forward to a vintage with lots of natural bright acidity."
On Vancouver Island, Unsworth Vineyards brought in their first grapes for sparkling on August 26. This was about 2 weeks later than 2017. Owner Tim Turyk expects peak harvest to begin Thanksgiving weekend which is average for Vancouver Island wineries.
Winemakers are also reporting larger crop size amongst most varieties compared to last year. "Earlier in the season we dropped fruit to keep crop loads, particularly on our reds, relatively low in order to achieve optimal ripening, but even then, harvest sizes are much better than last year." Explains Clark.
After a warm start to the season, winemakers were glad to see things slow down and cooler days and evenings extend the growing season allowing excellent flavour development coupled with retaining the trademark BC freshness and acidity. Wineries are excited about both the size and quality of the 2018 harvest.
To keep up-to-date on the harvest, follow @WineBCdotcom, #BCHarvest18 on Twitter & Instagram.
Quick facts about the BC Wine Industry:
BC is home to 929 vineyards, including more than 350 licensed wineries
There are more than 10,499 acres (4,249 hectares) of wine grapes planted in British Columbia
BC's grape wine industry has grown from just 17 grape wineries in 1990 to more than 275 today
BC's wine industry employs about 12,000 people and has an economic impact of $2.8 billion annually
Each year, BC's wineries welcome more than 1,000,000 visitors
Wines of British Columbia Trip Planner offers visitors an interactive touring app with personalized itineraries to explore the character of each wine region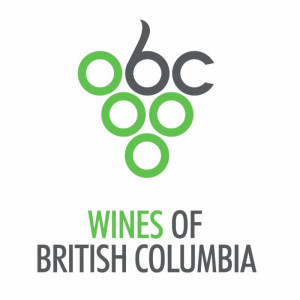 About The British Columbia Wine Institute:
Since 1990, the BCWI has played a pivotal role in taking BC's wine industry from a vision to an internationally recognized niche region producing premium wines and providing exceptional wine tourism experiences. The BCWI markets the wine and regions of BC; delivers quality trade, media and consumer tastings; and acts as the voice of BC's wine industry by advocating to government on behalf of industry that contributes $2.8 billion in provincial economic growth annually.
The BCWI represents all wineries in British Columbia to grow the premium market share for the Wines of British Columbia, while driving awareness of our world-class wines and tourism product – currently drawing 1,000,000 visitors with $600 million in tourism and tourism employment related economic impact every year. For more information about BC Wine Institute's programs and services, please visit WineBC.com.
For details on the Wines of British Columbia, go to WineBC.com, like the Wines of British Columbia Facebook page and follow @WineBCdotcom on Twitter and Instagram.