During the month of August, the consistent quality and amazing value of wines from Argentina will be highlighted at 60 select BC Liquor Stores throughout the province. One of the highlights of the month will be FREE consumer tastings at the 39th & Cambie Signature Store on Thursday August 13 and Friday August 14, 2015. The wines will be complemented by traditional empanadas prepared by Panaderia Latina Bakery.
Wines of Argentina Consumer Tastings
Thursday August 13th and Friday August 14th 2015
2:30 – 6:30 pm
BCLDB 39th & Cambie Signature Liquor Store
5555 Cambie Street, Vancouver
Plus free tastings throughout August at participating BCLDB Stores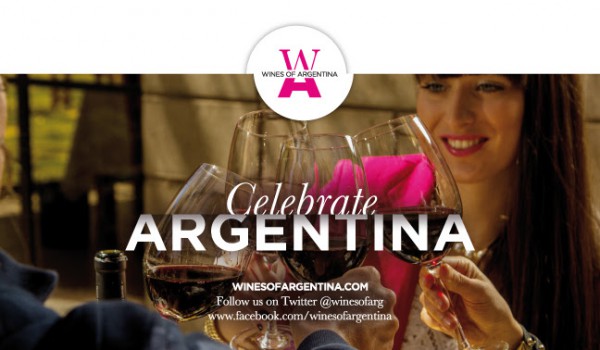 August Savings
Alamos Winery
Chardonnay 2013
467969
$13.29
Bodega Catena Zapata
Malbec – High Mountain Vines 2013
478727
$22.79
Bodega Luigi Bosca
Malbec 2012
418038
$19.79
Bodega Vistalba
Corte C 2013
12070
$19.79
Casa Bianchi
Finca Los Primos Malbec 2014
632919
$11.59
Clos de Los Siete
Clos de Los Siete 2012
128710
$21.79
Dominio del Plata
Crios Torrontes 2013
769125
$14.39
El Esteco
Don David Cabernet Sauvignon 2012
407007
$13.99
El Esteco
Cuma Torrontes 2014
213389
$12.29
Escorihuela
1884 Estate Grown Cabernet Sauvignon 2013
750547
$15.79
Familia Zuccardi
Santa Julia + Pinot Grigio 2014
239301
$11.99
Graffigna
Centenario Pinot Grigio 2014
915918
$12.59
Pascual Toso
Estate Malbec 2013
129163
$13.29
Trivento
Golden Reserve Malbec 2012
1669
$19.99
Wine lovers will also have an opportunity to explore the diversity of Argentine wines at free three-day tastings offered at other participating BC Liquor Stores throughout the month of August.
About WofA: Wines of Argentina is the entity responsible for the brand VINO ARGENTINO in the world. Since 1993, the organisation has been promoting the image of local wines abroad, and helping to guide the export strategy of Argentina by studying and analysing the changes that occur in consumer markets. Its aim is to contribute to the consolidation of Argentina among major wine exporting countries in the world and to contribute to the overall success of the wine industry, seeking to raise the positive perception in the trade of opinion leaders and consumers.
Visit us online: Wines of Argentina
Follow Wines of Argentina on Twitter and Facebook
About Panaderia Latina Bakery: Located in Vancouver's Collingwood neighbourhood, family-run Panaderia Latina Bakery is a meeting place for the savoury and the sweet.  The café's walls are lined with jars and tins of traditional South American ingredients such as peppers, tomatoes, and chilis, and lunch favourites include freshly baked empanadas and authentic chacareros (hot beef sandwiches).  Panaderia is also a dream come true for anyone with a sweet tooth, as display cases are stacked with eye-catching and aromatic dessert options including Dulce le leche, Milhojas, and Torta Hojaldra.  Everything is made fresh on-site, and served by friendly staff who are eager to share their love for the Bakery's South American cuisine.
Follow Panaderia on Facebook