Wonderful wine events such as this 'Swirl Around BC' Trade Tasting are designed to showcase, "the diverse terroir of BC's 22 Geographical Indications (10 GIs; 12 sub-GIs) and how the Wines of British Columbia are a true reflection of the land where the grapes are grown and the dedication and experience of the people who craft them."
Over fifty wineries were at this event to pour their new releases.  These wineries represented seven of BC's nine wine regions – Lillooet (1), Shuswap (1), Fraser Valley (2), Thompson (2), Vancouver Island (2), Similkameen (4), and Okanagan (38).
One thing everyone agreed on was that the 2022 vintage began as a challenging year with a long, slow spring.  After a slow start, however, the fall brought much-needed relief with ideal harvest conditions – warm sunny days and clear cool nights which allowed the fruit to ripen while retaining the refreshing bright acidity that BC wines are so well known for.
Because vintages vary from year to year, no two years are the same and that means that every bottle is a unique expression of place, the people, and a particular moment in time.
Unfortunately, there is never enough time at these events to get around to every table you want.  My approach for this one was to visit wineries I was unfamiliar with first and then visit a few old friends.
Here are a few brief notes on the wineries I visited.
Horseshoe Found Winery
Cawston
Pavel and Michaela Horak
Horseshoe Found has only been on my radar for a short time so I was very happy to see them at this event.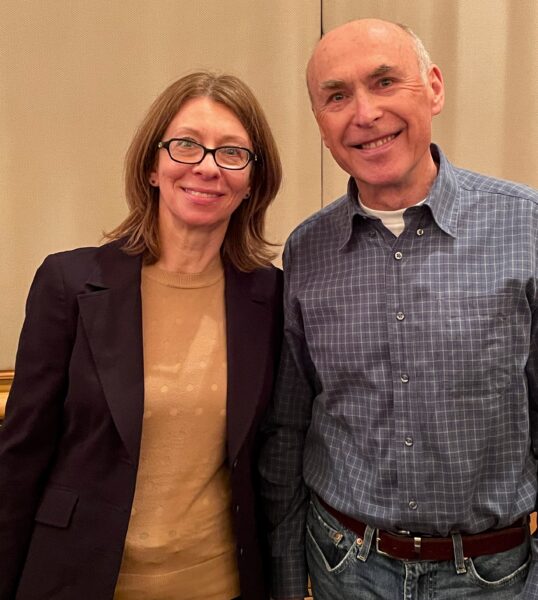 Michaela and Pavel took me through a tasting of three delightful wines.
White Muse
A very well-balanced blend of 80% Gewürztraminer and 20% Muscat Ottonel.
Viognier
I was pleasantly surprised with this wine as some can have too much body and an oily texture.  This one was well-balanced and had just the right amount of fruit.  Only 48 cases were made.
Pinot Noir
Good varietal character. Bottled unfiltered and unfined.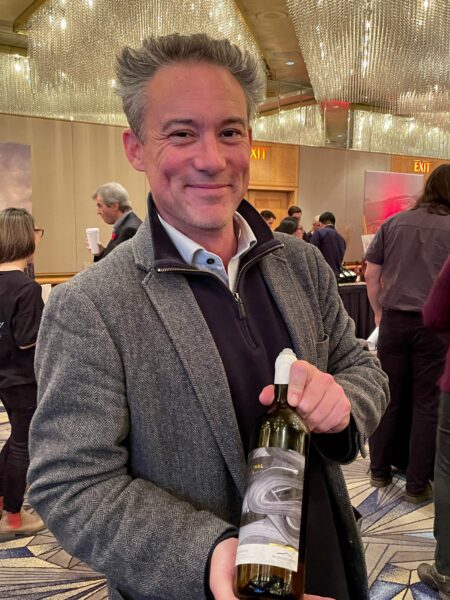 Mt. Boucherie
West Kelowna
It's always good to see Jesse Harnden, General Manager at Mt. Boucherie.  He is always eager to pour his wines.  Just one sip of La Graves Robber Sauvignon Blanc / Semillon blend was enough to remind me it is time for another visit to stock up on some wines from their extensive collection.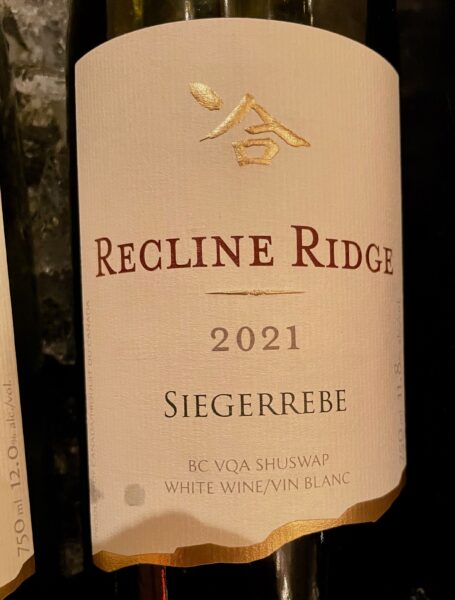 Recline Ridge
Tappen
This winery, located in Tappen (near Salmon Arm), lies in the Shuswap wine region and has been long known for crisp fruity white wines such as Bacchus, Kerner, and Ortega.  This 2021 Siegerrebe caught a lot of people's attention at the event and for good reason.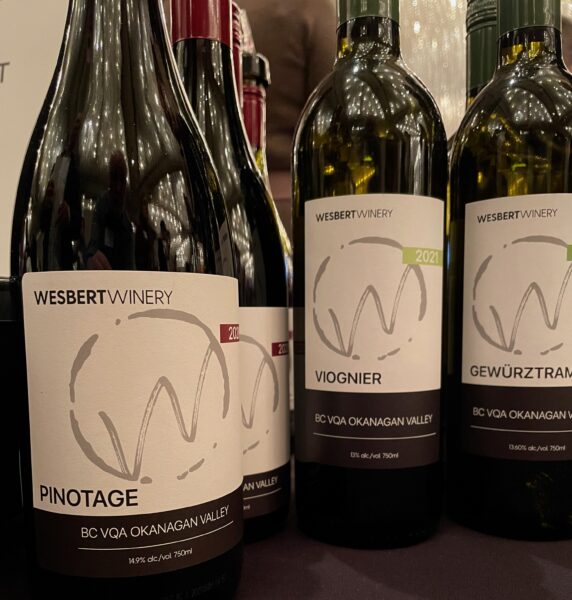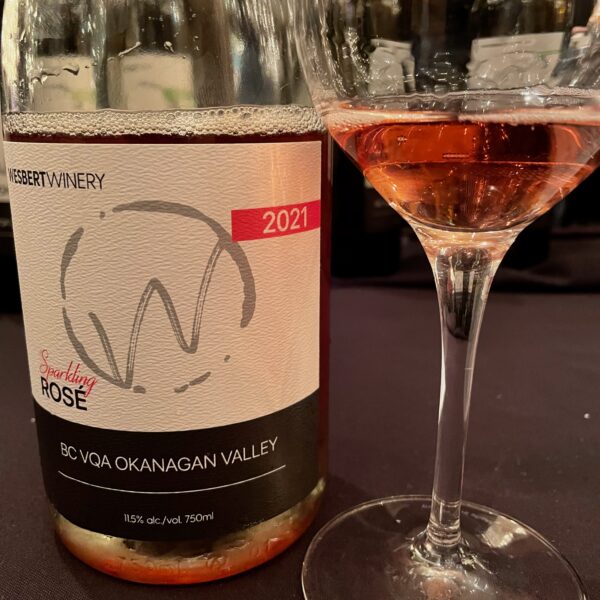 Wesbert Winery
Penticton
This winery on Naramata Road was the former Quidni Estate Winery.  Besides a winery and tasting room, Wesbert also acquired three guestrooms that overlook the vineyards.  This trade event was the first opportunity I had had to meet winemaker Pieter Coetzer and sample their wines.  With a lineup that includes, Malbec, Petit Verdot, Syrah, Cabernet Sauvignon, Gamay, Merlot, Pinotage, Gewürztraminer, Viognier, Sauvignon Blanc, and Semillon this winery will definitely require a later visit to sample through their extensive lineup.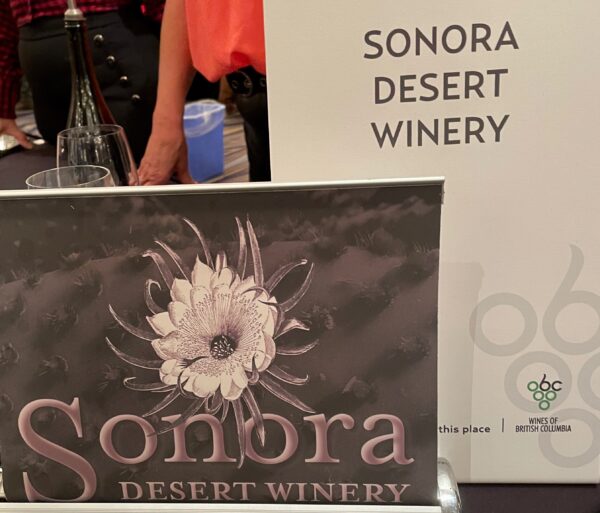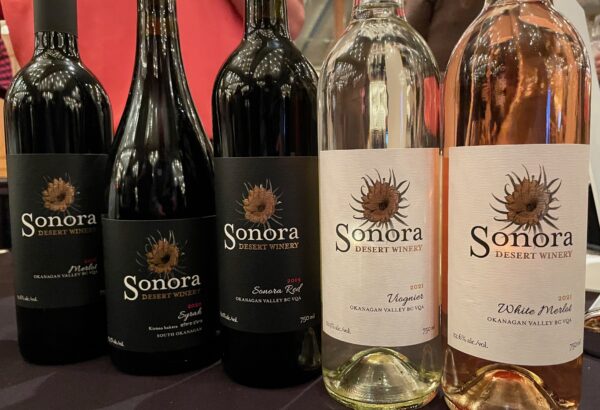 Sonora Desert
Osoyoos
This winery is a new venture for the team of winemaker Mark Simpson and wine industry veteran Teresa Centanni.  When you have top-quality grapes including Tempranillo and 27-year-old Merlot vines from the estate, and a skilled team, you just know things are going to be impressive.
Winery guest rooms are also available.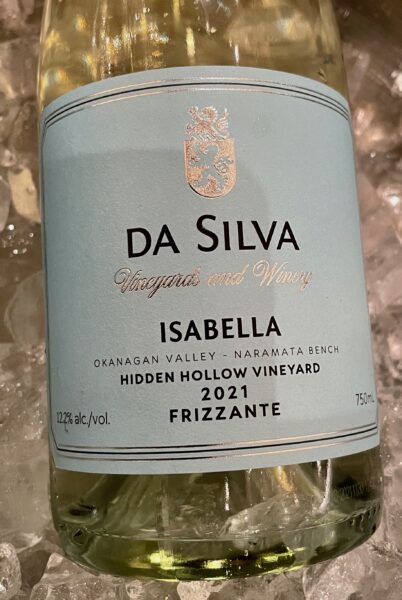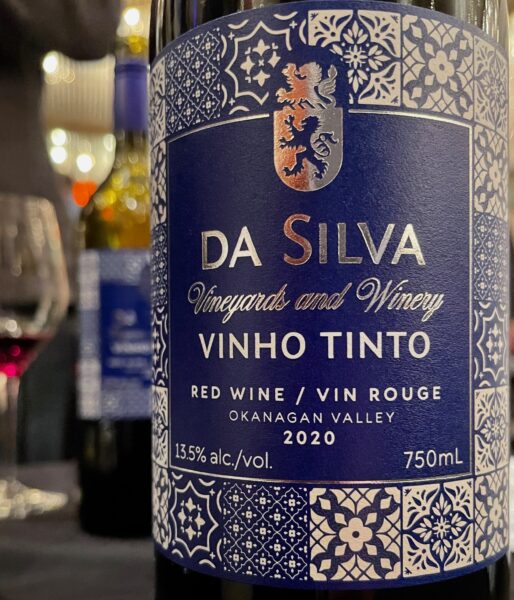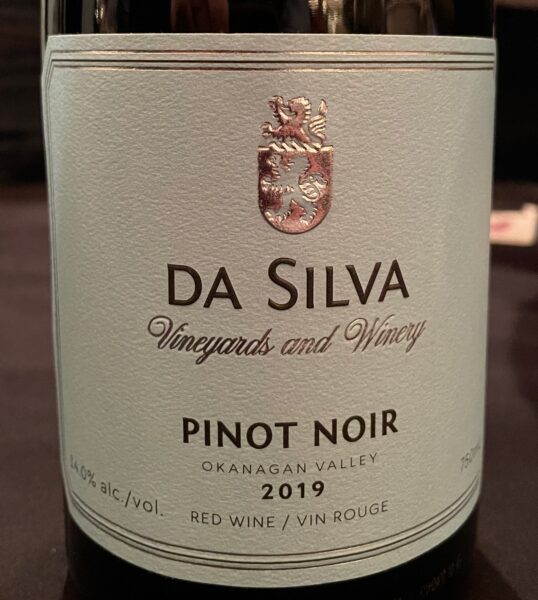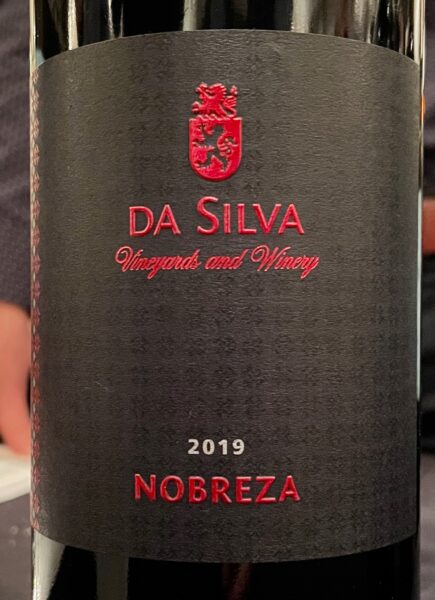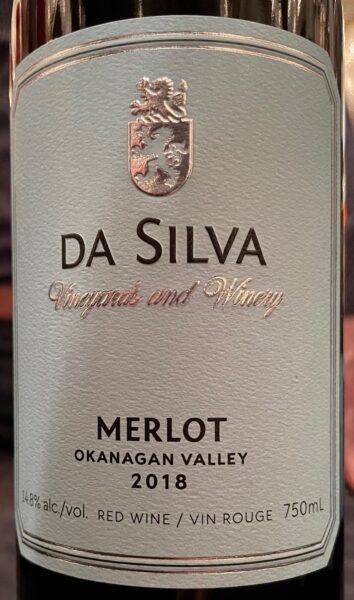 Da Silva
Penticton
Owner/winemaker Richard Da Silva is a gregarious individual (and a fellow motorcycle enthusiast).  His deep Okanagan roots and farming background ensure that he knows how to grow top-quality fruit which is essential to making quality wines.  You need to try these wines.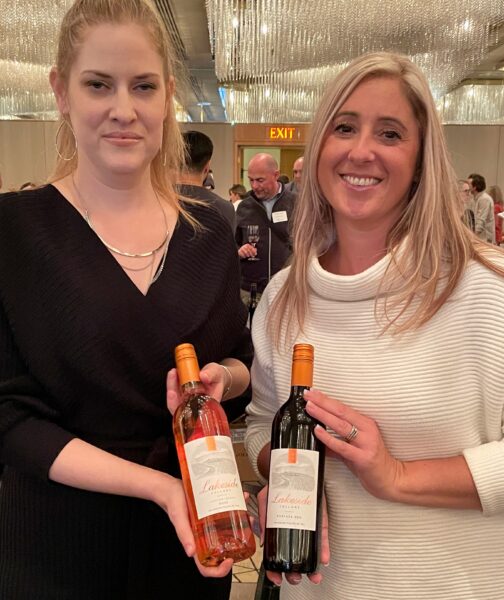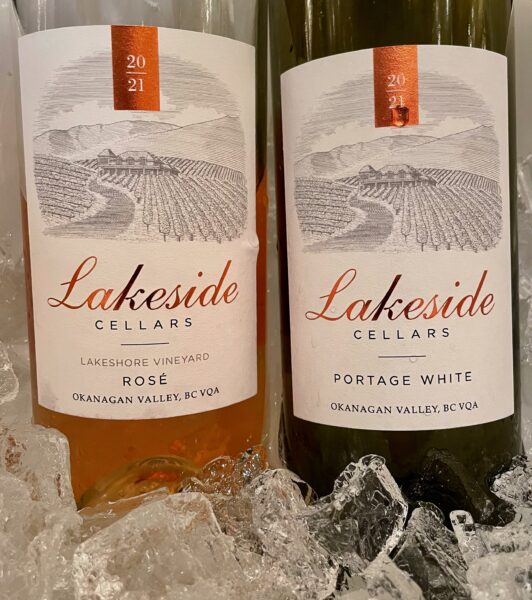 Lakeside Cellars
Osoyoos
Lakeside has been getting a lot of attention lately, especially for its Cinsault-based rosé.  I regret saying that they are one of the wineries in the region that were late coming to my attention.
The Portage White is a Sauvignon Blanc dominant blend that is, "zesty, fruity and dry."
Rosé – 100% estate Cinsault.  "Delicate, floral, and spicy."  A true nod to Provence.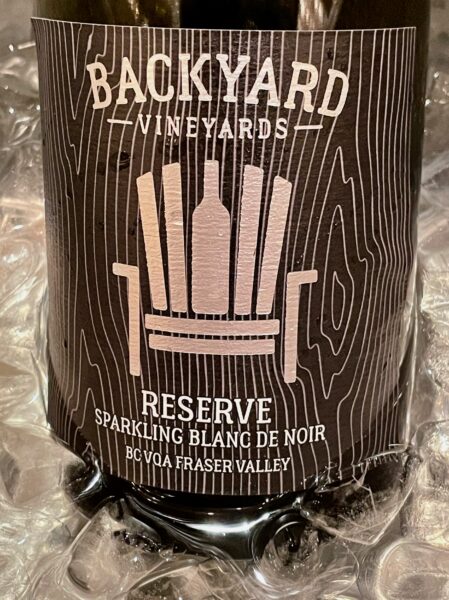 Backyard Vineyards
Langley
It has been a while since I last visited Backyard, but there was a lot of buzz in the room, "Have you tasted Backyard's Bubbly?" So, taste I did and was happy for my friends who steered me in the right direction.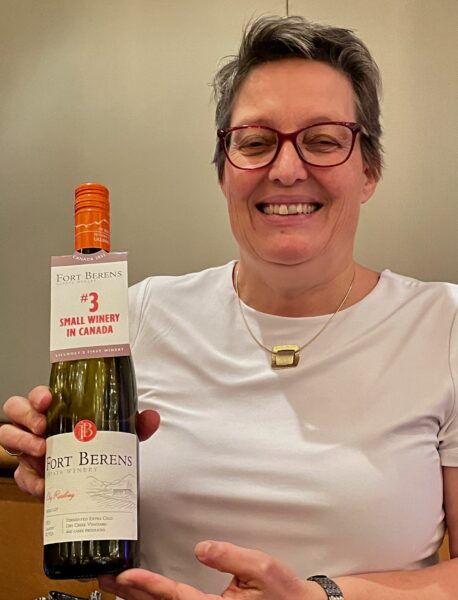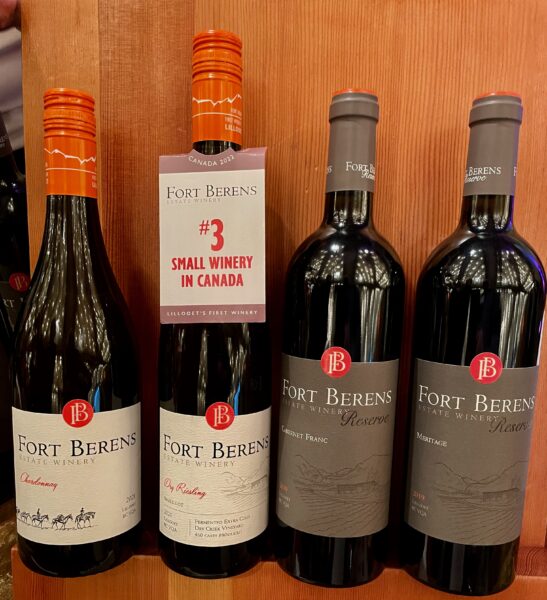 Fort Berens
Lillooet
It was nice to be able to catch up with my friend Heleen Pannekoek from Lillooet's Fort Berens winery.  Fort Berens wines continue to improve and offer excellent value – Chardonnay, Riesling, Cabernet Franc, Meritage, and, and . . . . .  All so good.
Privato
Kamloops
It has been far too long since my last visit to Privato.  I was hoping to catch up with John and Debbie Woodward but they were not in attendance.  The good news is I got to meet some of the rest of the team – sons, Ben and Adam.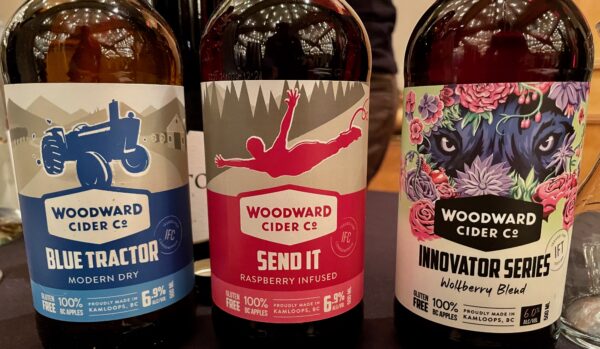 Besides wine, they had also brought along their cider lineup.  Definitely time for a visit to their beautiful winery and take a deep dive into their offerings.
Now if there had only been time to check in with everyone else (sigh).
(All photos, except as noted – Sam Hauck)
Feature image courtesy of Wines of BC.