SELECT THE
SPRITZ LIFE
Enjoying the effervescent, sessionable Select Spritz is as easy as 1-2-3:
mix our one-of-akind classic Venetian Aperitivo with two types of bubbles
for the most refreshing three-ingredient cocktail.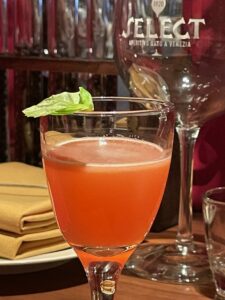 3 PARTS PROSECCO
2 PARTS SELECT APERITIVO
1 SPLASH OF SODA
GARNISH WITH A GREEN OLIVE
Start with an effortlessly elegant stemmed wine glass.
Add ice, Select Aperitivo, Prosecco and soda.
Stir gently and garnish with one green olive.
Spritz Life Tip: reserve remaining green olives as an antipasto to enjoy over lingering conversation.
COLOUR
Brilliant and intense red with orange highlights, like an Italian Sunset.
FRAGRANCE
First, the anticipatory tingle of effervescence tickles the nose. Next, the fragrance of citrus fruit, combined with the complex aromas of fresh, balsamic, eucalyptus and menthol notes. Smells like you've got all day – or night.
TASTE
Sweet-bitter, citrus, spicy and tropical; what the luxury of time tastes like.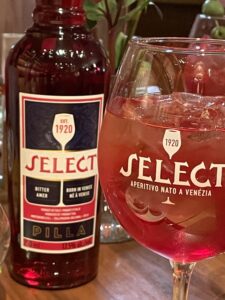 A SPRITZ FOR ALL SEASONS
Poolside, beachside or fireside; every side is our best side.
Choose Select with friends, with food, and with any moment you want to celebrate.
Isn't it only appropriate to garnish with a savory green olive? ​
OPEN UP
Take a long lunch, watch the sunset, and open up to the Select moments – the moments you'll remember.
Life's better when you take a little time to enjoy yourself with an aperitif in hand.
In Italy, the Aperitivo is a way to open our appetite for flavors, experiences, moments and ideas – like the truly Italian idea that life is meant to be savored. Is it any wonder that the meaning of the Latin verb aprire, the origin word of what we know today as Aperitif, is "to open"?
IT'S OKAY TO BE SELECTIVE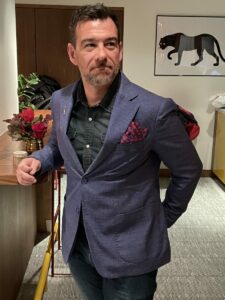 We are. Why not settle for the best?
We could tell you about our careful blend of 30 botanicals sourced from all over the world, but you've got a Select Spritz to enjoy. Here's what you need to know: Select is low-ABV (17.5%), enhanced by individually macerated rhubarb roots and juniper berries, composed of five notes – floral, grassy, citrusy, balsamic, and spicy – and sweet/bitter/delicious.
We'll be selective for you, so the only decision you'll have to make is when, where, and with whom.
THE PROCESS
Select is made by carefully blending 30 botanicals, including juniper berries and rhubarb root. The juniper berries undergo a special maceration and distillation process to reach their purest form. This gives Select its fresh and resinous notes and enhances the product's structure and persistence.
THE APERITIF OF CHOICE SINCE 1920
Contributing to the social and economic revitalization of post-war Venice was a high priority when the Pilla Brothers created Select Aperitivo in 1920.
The name was both intentional and fortuitous; selectus means "to select" in Latin, and Select Aperitivo would become the aperitif of choice for 100 years and counting.
One sip of a Select Spritz and you'll understand why we wouldn't dare change the original recipe.
BORN TO SPRITZ
@selectaperitivo #selectspritz
Information courtesy of Select Aperitivo. Images: John Lau. I receive a complimentary Spritz kit to facilitate this feature.