"In this series we bring you our #FavouriteThings Holiday Gift Suggestions which we personally recommend"
Who likes it hot and spicy? Matt and Steve have just launched their RTD Hot & Spicy Caesar in Canada starting with Alberta and British Columbia. That means if you keep to your bubble, be responsible, follow the rules and stay safe you can #PartyLikeIts2020 with this fantastic new offering, yay!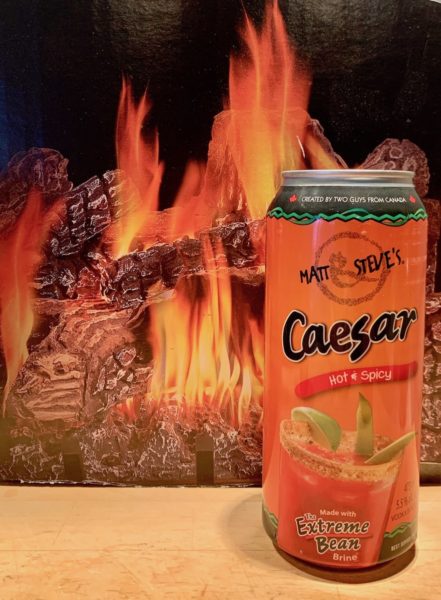 Since the pandemic, the RTD alcoholic beverage industry has exploded in popularity as people are drinking at home or in outdoor areas, rather than at restaurants and bars. As we gear up for the holidays, the Caesar is a Canadian classic and the perfect stay-at-home holiday beverage.
Matt and Steve's launched its first RTD Caesar in spring of 2020 and are thrilled to be launching another, fiery version, this month. Alberta and British Columbia will be the first to receive the Hot & Spicy Caesar in Canada, with product starting to hit shelves at the end of this week.
Cozying up with a Caesar and charcuterie is the perfect holiday Sunday afternoon, so Matt & Steve's are helping Canadians find their holiday spirit by providing tips and tricks to create the perfect charcuterie board for one, for the household, or for a small gathering of your bubble (government regulations TBD!).
6 Tips for Boarding Season 101:
Know your serving sizes – Two people or ten (this season it typically changes by the day), knowing how many people to prepare for is a crucial part of building your board.
Change up the flavour and textures of your cheese and meat selections – When selecting your cheeses, look for a mild, a medium and one sharp. For meats, try spicy or smoked with different sizes and textures, get some sliced thin and try some cubes.
Timing is everything – To ensure all elements of your board reach optimum flavour. Cheeses should be arranged 30-60 minutes before serving, while meat should stay in the fridge until 15 minutes before serving.
Pickled vegetables are an absolute must, they act as palette cleansers. Vary the veggies you are putting out, add some that are crunchy.
Choosing Crackers and Breads – For a real treat, use freshly baked bread.
Add a little Fresh & Sweet – Finish off the board with a selection of fresh fruits, nuts, chutneys, dips and spreads.
Get inspired with these great social recipes found here. Shop online for everything you need to make the perfect Board and let your imagination run wild, or hot and spicy!
Media release and images provided by Ryleigh Ebron, Talk Shop Media. I received a selection of Matt & Steve's products and RTD Hot & Spicy Caesar in cans to facilitate this feature.