All Hail Caesar!
May 14, the Ides of May, is a much more auspicious day than the Ides of March were for the historical Caesar. This year May 14
th
is
National Caesar Day
, the day we honour the Bloody Caesar and
Provence Marinaside
is celebrating it with a tasty contest.
Canada's iconic cocktail was created by Walter Chell in Calgary in 1969. The Caesar, as it's more commonly called, rapidly became Canada's National Cocktail, as uniquely Canadian as maple syrup, butter tarts and Mounties . Since its creation, Canadian bar tenders have used the base cocktail as a canvas on which to create a myriad of variations. Garnishes have ranged from the simple to the outrageous while still maintaining the integrity of the much-beloved spicy flavour profile.
Two weeks ago Provence introduced a make-your-own Stolichnaya & Walter Craft Caesar Mix Cocktail Kit for $55.20 (incl.tax) that is available for takeout (or delivery if you live in downtown Vancouver). The kit includes:
a 750ml bottle of Stolichnaya Vodka
one bottle of Walter Craft Caesar Mix
two Stolichnaya mason jar glasses
three limes
pickled beans and pepperoni sticks
three Provence Caesar rims (Cowboy Black Pepper, Mediterranean, and classic celery salt)
one bottle of Tabasco sauce
one bottle of Worcestershire sauce
 ice
The Contest:
Provence's
All Hail Caesar Contest
runs from now through 6 p.m. on May 14
th
. Using Provence's
Stolichnaya & Walter Craft Caesar Mix Cocktail Kit
as a base, participants are asked to create their own garnished variations, take a photo and post it to Instagram tagging
@provencemarinaside
@waltercanada
@stolican
and use the hashtag
#caesarchampion2020
.
Provence Marinaside followers on IG will be asked to vote for their favourite variation. The contest closes at 6 p.m. on May 14 and the winner will be announced on May 15. This contest is open only to Vancouver residents but anyone can vote.
The Prize:
The prize is a FREE Stolichnaya & Walter Craft Caesar Mix Kit from Provence PLUS a $100 Provence gift certificate.
Get your creative 'spirits' and your garnishes at the ready to join Provence Marinaisde in a fun and fabulous way to celebrate Canada's national cocktail this month.
There are now a total of five French Food Made Easy Kits (Prawns Provençal, Fennel-Crusted Lois Lake Steelhead, Oven-Roasted Half Chicken Provençal, Duck Confit and Albacore Tuna) and two Cocktail Kits (Moscow Mule and Caesar). All are available through Provence Marinaside's website along with Provence's Takeout Menu of prepared dishes and Chef Sheldon's Online Grocery Store. Provence is pleased to offer delivery service  for those living in the downtown area (postal codes V6G, V6C, V6E, V6Z, V7Y, V7X, or V6B). The delivery service is available for an additional $10 charge with a minimum $50 order.  Place your order online and select a delivery time. All Cocktail Kits, Takeout Menu items and French Cooking Made Easy Kits are available between 11:30 a.m. and 8 p.m.  for pick up; 11:45 a.m. – 7:45 p.m. for delivery.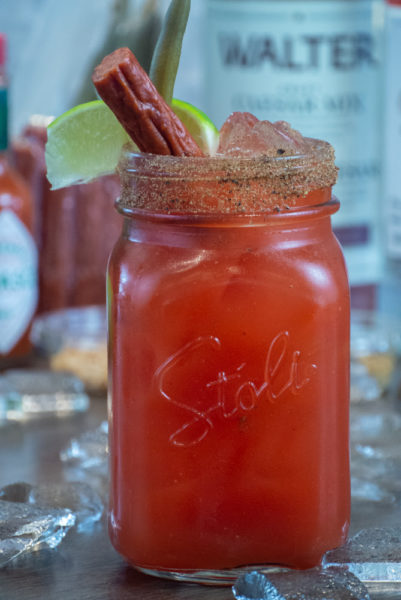 Media release and images provided by Nancy Wong, Culinary Communications. All photos by Emrys Horton, EPH Photography