We may be preaching to the converted but we know the congregation love their wine so we are encouraging you to get in the spirit and #ShiptoSip with our latest disciple Blasted Church.
Today's blessing:
Thou shalt receive a $25 Gift Card with every $100 purchase made online (yes that's $50 for $200, $75 for $300 and so on). Now that's one heavenly offer!
Be thee saint or sinner thou shall receive Free Shipping across Canada. So what the devil are thee waiting for? Rejoice with these wines selected for thy sipping pleasure.
Hatfield's Fuse 2018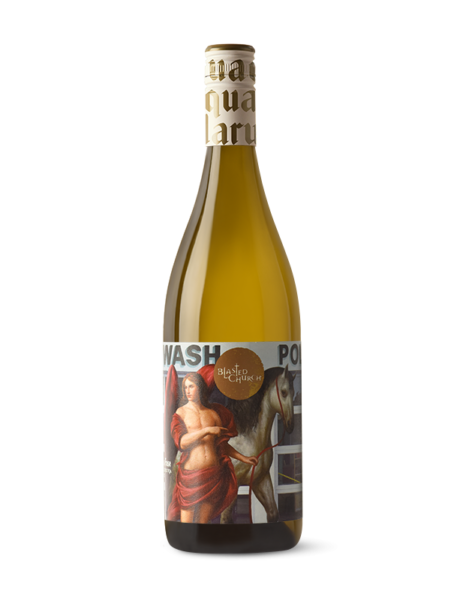 tasting
A cornucopia of heavenly flavours; apricots and peaches with lemon and green apple.
pairing
Pairs best with a sudsy bubble bath to wash away your sins.
now $16.75 with $2 off:  (so $24 off for a case)
Cabernet Merlot 
Breathe in. Breathe out. Now sip.
tasting
Cassis, blueberry and leather relax into chocolate and cocoa notes.
pairing
Get your yoga pants on because those Friday plans were flexible.
now $25.00 with $2 off:   (so $24 off for a case)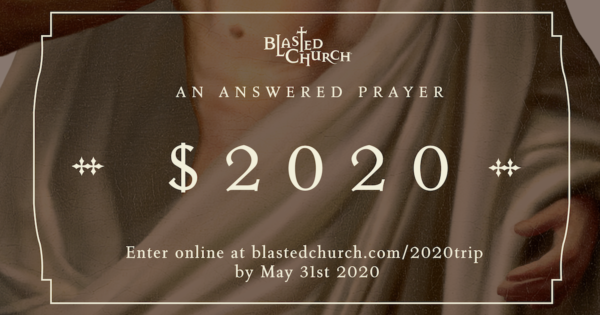 ENTER TO WIN A $2020 GETAWAY*
(*) Yes, a "getaway".
Imagine where you'd travel to if you won a dream $2020 getaway. The grocery store? The pharmacy? Amazon.ca? The bank? So many wonderful choices in this golden age of social distancing!
Read the contest entry regulations, and enter at www.BlastedChurch.com/2020trip before May 31st, 2020. Good luck!
Blasted Church
In 2002 God herself took over a well established,
yet unproven vineyard in Okanagan Falls, BC.
Our story focuses on local folklore, the blasting of a local church with dynamite in order to move it from A to B. Lately, there's been a bit of a renaissance where the gods have emerged from the church paintings and are touring the modern West Coast.
We have lost control, these old souls do as they will.
Follow us on Social Media @blastedchurch:
https://www.facebook.com/blastedchurch/
https://twitter.com/BlastedChurch
https://www.instagram.com/blastedchurch/
Tasting notes, bottle shots and images courtesy of the winery.