It's Spring! Time to Enjoy Haywire WinesIt's Spring! This could be the perfect time to enjoy the wines from Haywire!
You know what they say about Haywire Wines –
best shared with good friends!
Loving their new inspirational labels that just evoke the best vibes of every season. They refer to them as wines with personality and I couldn't agree more. Not only are they bright, modern and appealing on the outside, they have the best wines on the inside.
So if you love life, are vivacious, enjoy a good time, like to share, spend time with friends, then these are absolutely the right wines for you.
2021 Haywire Gamay Rosé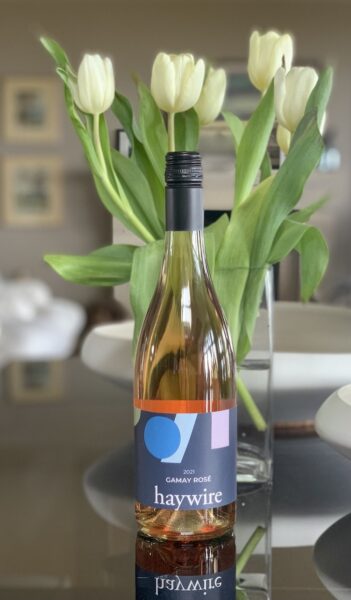 100% Gamay was whole cluster pressed to concrete, foudre and stainless steel vessels for natural fermentation then aged in tank for sevenmonths to build palate weight. The results are a rosé with delicate colour and complexity. Bright, lifted raspberry and strawberry flavourxwith a creamy mouthfeel. A food wine with mouth-watering acidity that pairs well with pad thai or spicy Asian dishes.
2022 Haywire King Family Vineyard Pinot Gris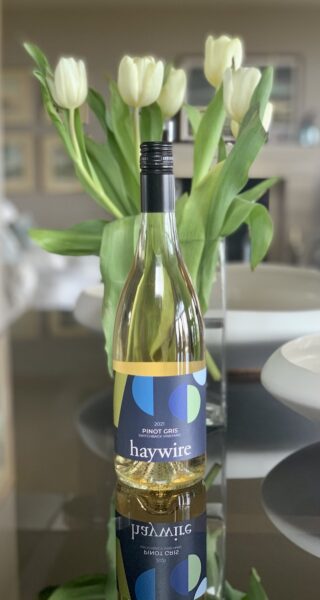 The 2022 vintage was a cliff-hanger that ended on a highpoint thanks to a long fall. The wine is 100% Pinot Gris from King Family Vineyards on the Naramata Bench. The batch was whole cluster pressed into concrete tanks for fermentation with natural yeast and ageing on lees. Fresh pears and tropical citrus mix with Okanagan savoury notes. A satisfying wine which pairs wonderfully with a range of foods and occasions.
2021 Haywire Chardonnay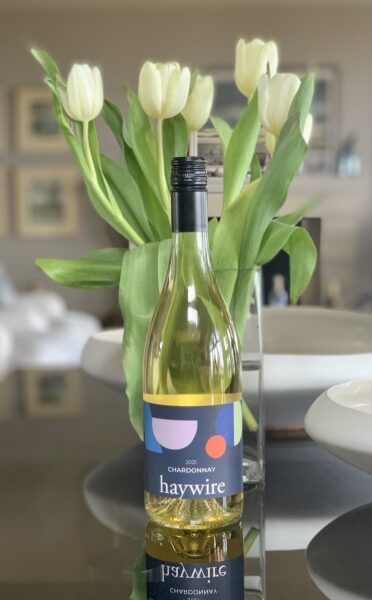 100% Chardonnay was whole bunch pressed and fermented naturally in concrete tanks before malolactic fermentation and further ageing on lees. This wine delivers a succinct minerality expressive of the region. Fruit driven with excellent structure and mid palate heft. Pair with oysters or a rich halibut in a white wine cream sauce.
Haywire Pink Bub Sparkling Wine
Pink Bub is made from 100% old vine Pinot Blanc grapes that were whole cluster pressed then fermented and aged in concrete tanks. Secondary fermentation occurred in horizontal Charmat tanks. Daily lees stirring for three months enhanced the density and palate weight of this fresh, lush sparkling wine. A drop of red wine was added for a lively pink hue. Notes of strawberry tart, tangy lemon, and bright, fresh pure red apple. Fine bubbles, light, long body. Pairs with BBQ Salmon and Patio's.
2021 Haywire Gamay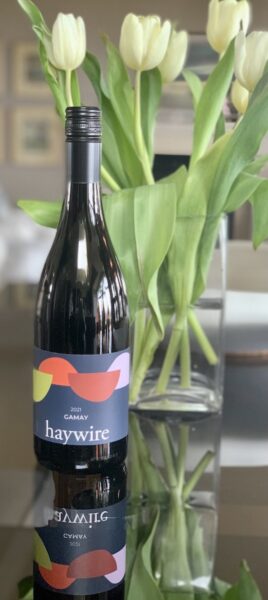 100% Gamay fermented in small open-top tanks with twice daily punch downs for four weeks. 75% whole cluster for increased mid-palate weight. Deep rich berry fruit intertwines with a delectable herbaceousness and a silky finish that only Okanagan Gamay can deliver. Textbook. Pair with gourmet pizzas or charcuterie.2021
2021 Haywire Pinot Noir
100% Pinot Noir from four vineyards provides a snapshot of this variety from all regions of the Okanagan. 50% whole cluster and 50% whole berry, naturally fermented for an average of four weeks before being basket pressed to concrete tanks and foudre for ageing. A beautiful wine with savoury nuances, excellent palate weight and framed with soft tannins. Pairs with light protein or mushroom dishes and soft cheese.

WINE WITH PERSONALITY
Haywire sprang to life when curiosity about what Switchback Vineyard would yield won out over practicality, and a tiny amount of wine was made. The name was obvious, as what the future held was anyone's guess.
Authentic, gently aged Okanagan wine
VINTAGE LABELS
Our beautiful new labels have been released, but we still have some of your favourite wines in our vintage labels.
Shop these labels while they're still here.
LIVING VESSELS
Raised in Concrete™
At Haywire Winery, we extensively use concrete vessels. The first six tanks arrived in 2011 with the construction of the winery, then known as Okanagan Crush Pad. Since then, we have added more and even built our own. Today, our concrete collection of 40 tanks ranges in size from 300 litres to 5,000 litres and come in various shapes. Concrete tanks are the perfect vessel for the style of wine we aim to make. The central Okanagan area is the ideal place for cool climate varieties such as pinot noir, gamay, pinot gris and chardonnay. We don't rush the winemaking process, using low intervention methods to create fruit-forward wines with a fuller textured mid-palate and a finish that goes on and on.
We operate on entirely organic estate vineyards with nature's best interests in mind, consistently expanding our sustainable wine-growing practices and creating fruit-forward wines that are never rushed and never disappoint.
Join our newsletter here »
| Buy Wine »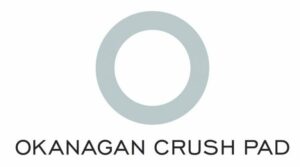 Okanagan Crush Pad
16576 Fosbery Rd
Summerland, BC
V0H 1Z6
Tel: 250.494.4445
Email: winery@nullokanagancrushpad.com
Wine notes and winery information courtesy of Okanagan Crush Pad website. Images: MyVanCity. I received complimentary wine to facilitate this feature.