Have you ever been to a wine event and been overwhelmed by the selection to choose from? How do you decide which wines to try and which to pass by?
Wine industry people (who attend these events as part of their job) taste and spit, but carefully considering which wines to sample is still vital to prevent morning-after regrets. Even in the short time the wine is held in the mouth for analysis, some alcohol crosses the blood-brain barrier making even tiny samples add up!
I recently attended Taste Washington, the largest single-region food and wine festival in the US. Evening events with a more limited variety of options took place during the week, but the two-day Grand Tasting promised the attendance of 200 wineries, each pouring two to six labels! I had a weekend pass and theoretically only had to sample from 100 wineries/day, but even that potential number was daunting.
The first thing I did in preparation was to review the list of wineries before attending. Right off the bat, that helped to prioritize which wines were must-tries. Some iconic producers would be pouring samples I had only read about. The sweet spot for many of the wineries in attendance was about 5000 cases of production. One winemaker described Taste Washington as "a coming out party for wineries, a place where you could start to get your name out there for the little guys." With smaller production comes less distribution, and most wineries offer only direct sales. Finding these wines anywhere but at a show or visiting the winery in person is almost impossible. Despite being the nearest state to BC, fewer Washington wines cross the border than from other West Coast regions of Oregon or California.
I also checked the list for wineries I had visited previously to reconnect and say hello. Although most grapes are grown on the east side of the Cascades, far from Seattle, many wineries have tasting rooms in the city or nearby Woodinville.
Word of mouth is the best advertisement for any business, and winemakers are happy to share their favourites. The wine industry in Washington is collaborative rather than competitive, and even with over 900 wineries in the state, their community is a small world. After sampling something I liked from one producer, I asked for recommendations on what other wines to try. Their picks would even include specific bottles from their colleagues, assisting me in whittling down the sheer volume of options available.
Another rule of thumb for any consumer-driven product is that where there is a line-up, you will find the good stuff. I like discovering hidden gems, so I pay attention not only to the length but to who is in line. Someone conversing with the person pouring and looking at the terroir map likely has a more trustworthy palate than the person asking for a "taste of the blush wine".
Taste Washington is only one example of a big show. Vancouver International Wine Festival, Canada's premier food and wine event, takes place April 22-30. Multiple smaller tastings and dinners are on the schedule, but the International Festival Tasting will have over 152 wineries represented. Large shows are the most challenging, but even smaller events such as Taste of Italy or one of the two annual Okanagan Wine Festivals (held in June and October) have too many options available to sample all; make a plan to maximize your experience!
Some of my favourite Taste Washington finds included the following:
Dossier Wines. Founded in 2021 with the intent to produce world-class wines, they did not take long to succeed. I tasted the fantastic lineup of rose, Sauvignon blanc, Viognier, and Syrah. Currently, bottles are only available to club members, but the tasting room is scheduled to open this summer in Walla Walla.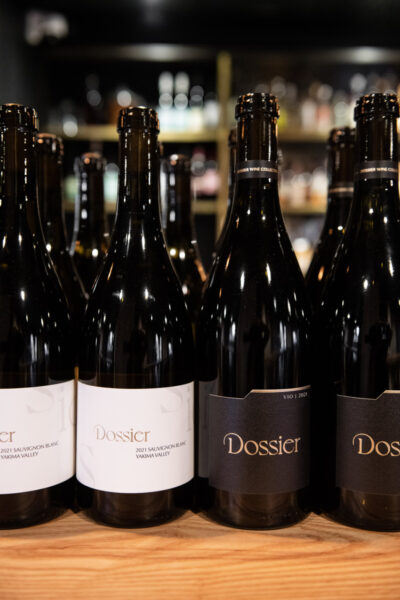 LATTA Wines. Founded in 2011, this small production winery produces mostly Rhone varietals. They had so many options, but the standouts for me were the 100% Roussanne and the 100% Mourvèdre. Both usually found in blends, the single grape bottlings allowed the varietals to bask in the spotlight.
Devison Vintners. Husband and wife team with a combined 37 years of experience in the wine industry, Peter Devison lived in Vancouver, attending UBC before moving to Washington in 2004. Their Sauvignon Blanc and Beneath the Stones 100% Syrah were memorable.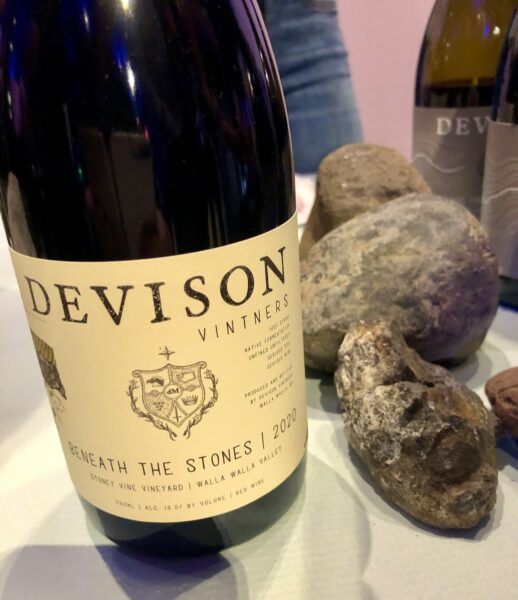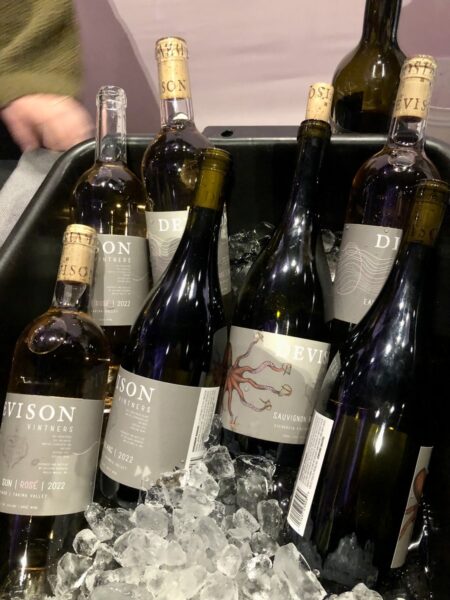 Cairdeas Winery. Also family run, the name of the winery is Gaelic for friendship. I had the chance to visit them in Lake Chelan in December, but they recently opened a tasting room in Seattle. Focused on Rhone varietals, they experiment with fermentation in concrete and amphora, making uniquely expressive wines. My favourite was the Nellie Mae, named in honour of Charlie's Grandma and "a nod to all the important women in our lives". I also loved their 100% Counoise and 100% Cinsault, light and bright varietals usually blended into their Caislean an Papa (version of Chateauneuf de Pape).
Two producers with a specialized focus also deserve attention. The female owner of SMAK Winery, Fiona S. Mak, makes exclusively rose. Based on a different grape varietal each quarter, the seasonal roses are meant to signify a lifestyle, not just a beverage to savour.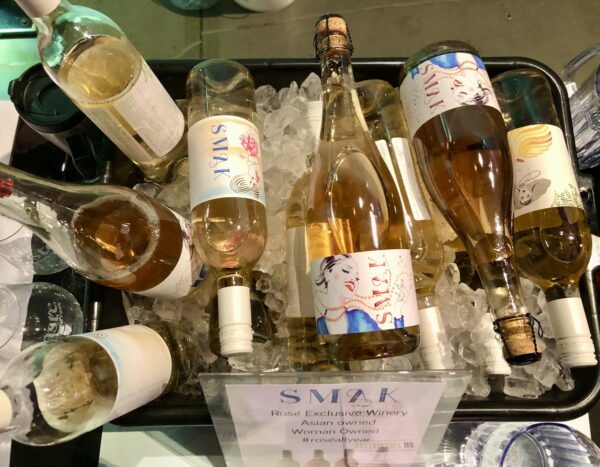 TIRRIDDIS (the name coming from Tirage, Riddle, and Disgorge, three components in making sparkling wine) was co-founded by three ambitious young men in 2021. Producing exclusively sparkling wine, bubble lovers should pay attention to their full array of products. The unique barrel fermented blanc de blanc was the star for me with increased complexity coming from its time spent in oak.
Plan to attend Taste Washington for yourself next year, but in the meantime, take a road trip to discover some of Washington's fantastic wines. Whether you go to Seattle, Woodinville, Walla Walla, Yakima, or Chelan, you are sure to find something new and exciting to drink.
BJ Oudman