40 Knots Vineyard & Estate Winery is in a David and Goliath battle with Loblaws Companies Limited. 
Ziggy, their Vineyard whippet, is nicknamed after their estate grape Siegerrebe (zee-geh-RAY-buh), and owners Brenda Hetman-Craig and Layne Robert Craig named this wine in Ziggy's honor. Their Ziggy wine was first introduced by 40 Knots in spring of 2015 from the 2014 vintage. Since then, it has been one of their most popular wines. 40 Knots has spent much time and effort to develop this brand, and in 2015 they moved to protect it by trademarking the name, Under Application number 1721645. Canadian Trademark data shows status as: Filed March 30, 2015; Approved December 3rd, 2015; Opposed February 12, 2016.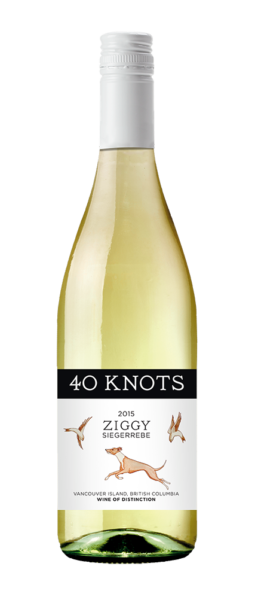 "We are serious about our wine and the importance of our brand. Upon tasting this extraordinary wine, we knew we had to protect Ziggy's namesake by trademarking. Since the release of our first vintage in 2015, this wine has quickly sold out and has been highly sought after, even receiving recognition from the Lieutenant Governor last year," says Brenda. 
But when learning of the trademark, Loblaws set out to use their Goliath strength. Loblaws evidence, however, does not appear to be very Goliath. It includes proof of their deli food trademark and sales in millions, as well as newspaper articles announcing their wine licenses and their intent to sell wine in their stores. It doesn't appear that Loblaws has produced or sold Ziggy Wine however. A simple google search for Ziggy Wine brings 40 Knots as the first result and any results relating to Loblaws in that search can't be found in the first dozen pages. This is a pretty strong demonstration of how well the brand is doing for 40 Knots.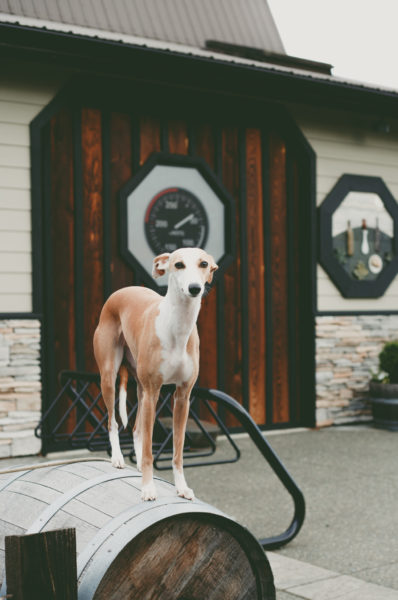 Brenda says, "Although we are just a small family run winery, our customers love Ziggy, we love Ziggy, and we are not going down without a fight." 
So, if you are looking for 40 Knots Ziggy the dog, you can find her at 40 Knots as Chief Greeter and Protection Officer of the Vineyard. If you are looking for Ziggy wine, 40 Knots still intends to release the 2016 vintage. "We will mostly likely be sold out of the 2016 Ziggy vintage before this trademark battle is over," says Layne. 
40 Knots Vineyard & Estate Winery is the largest local winery in the Comox Valley, producing 40 Knot's Vancouver Island wines and Stall Speed wines. At the edge of the Salish Sea, 40 Knots wines are distinctly shaped by this windswept, sun-soaked vineyard.
If you would like more information about this topic, please contact Brenda Hetman-Craig at 250-941-7878 or email at [email protected]