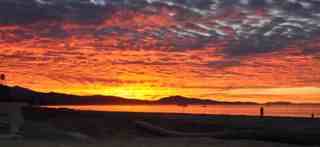 I love California and I love their wines! This event was packed with great examples of what makes their wines so enjoyable. Whether you are looking for crisp, light Sauvignon Blanc, creamy Chardonnay, silky Pinot Noir, or bold Cabs, you will not be disappointed with some of the new offerings about to hit our shelves. Diversity of regions, grape varietals and the terroir create the perfect scenario for characteristic and expressive wines. Commitment and passion for "Farm to Table," "organic," and "natural" have been a part of California's culture for decades and the trend continues into the vineyard.
Francis Ford Coppola, Sofia Blanc de Blanc 2012
Lively mousse, fresh, floral, fruity and delicious. Perfect for summer and best of all, it comes in a pretty pink six pack for the picnic basket.
Domaine Chandon Brut Rosé NV
Creamy mousse, peach blossom and melon aromas structured with flavours of strawberry and apple and spice.
Benovia La Pommeraie Pinot Noir 2010
Intense aromas with a depth and concentration of flavours of black cherry, sweet spice and leather. This medium to full bodied wine is rich with a refined elegance.
Davis Bynum, Russian River Valley Pinot Noir 2011
Vivid cherry flavours, lush, supple texture with a lingering finish. Perfect with grilled mushrooms, duck confit.
Fog Crest Vineyard, Laguna West Chardonnay 2010
Zesty citrus grove aromas with lush baked apple and caramel flavours and an elegant finish.
Fog Crest Estate Pinot Noir 2011
Black cherry, plums and sweet spice aromas and flavours with a complexity that will develop over the next 5 years.
Lancaster Estate Cabernet Sauvignon 2009
Blackberry, vanilla and baking spice aromas. Rich and layered flavours, full bodied and a persistent lush finish. Serve with Filet mignon.
Lincourt Steel Chardonnay 2012
Pomello, lemongrass aromas complemented by flavours of crisp green apple with a lively finish. Great with grilled pesto chicken.
Paul Hobbs Pinot Noir Russian River 2012
Lush aromas of violets, sour cherry sweet spice. Juicy black raspberry, medium body, and a rich texture.
Paul Hobbs Russian River Chardonnay 2012
Almond blossom, rich stone fruit and apple. Expressive flavours of toasted nuts, citrus and minerals linger on the finish. Superb with cream based pastas, gnocchi or risotto.
Paul Hobbs Napa Valley Cabernet Sauvignon 2011
Dark Purple. Black currant, cocoa and black olive aromas with rich black fruit flavours. Bold and complex which will add grace and subtlety with aging.
Jordan 2009 Cabernet Sauvignon Alexander Valley
Elegant expression with black cherry, oak and spice. Mouthfeel is luscious with firm tannins, lively acidity and an enduring finish. Great for the cellar for the next 10 years.
Jordan 2010 Chardonnay Russian River Valley
Mouth watering citrus, creamy vanilla and toast palate. Lively acidity frames the elegant body and finished with crisp minerality.
Roth Estate Cabernet Sauvignon 2010
Aromas of red cherry, spice, and classic green pepper. Balanced palate, flavours of cassis, vanilla and cedar in a concentrated yet elegant finish.
Signorello Estate Hope's Cuvee Chardonnay 2011
Bright citrus grove and floral aromas. Full bodied, layered flavours of oak, apples and stone fruit with lively acidity and a firm mineral finish.
Signorello Estate Cabernet Sauvignon 2011
Raspberry, cigar box and black cherry aromas. Cassis, chocolate and herbal notes flow with depth and richness ending in a smooth long finish. Great now but can cellar 10 plus years.
Quady Electra
Medium sweet and low in alcohol – only 4.5% – perfect for brunch. Sweet citrus, melon and mango flavours with aromas of white blossoms. Crisp and refreshing.
Quady Whisper Dry Vya Vermouth
This is not your regular vermouth! Fantastic vegetable garden and forest aromas from botanicals that make it perfect for martini's. Perfect with oysters, gravlax or smoked salmon.