Monday, May 5th, Cinco de Mayo, and this cool overcast day is not a day for Spanish wines, but it is appropriate for French wines and I'm off to the Renaissance Vancouver Harbourside Hotel for the French Wine Connection, a trade tasting of wine, spirits and beer.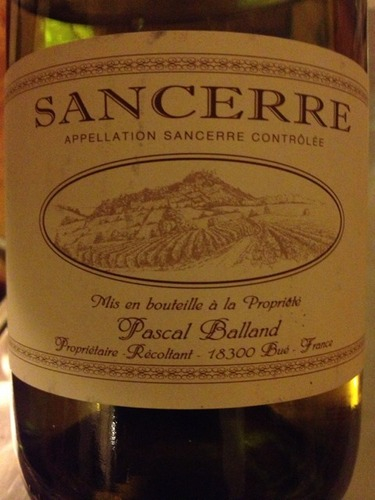 My plan is to focus on the Loire region this time, as at the Vancouver International Wine Festival, I only tasted wines from Burgundy (Chardonnay and Pinot Noir).  This turned out to be a good plan as the Loire was the best-represented region at this event.  There were over forty producers from more than ten regions including the Loire Valley, Languedoc-Roussillon, Champagne, Bordeaux, Bergerac, Provence, Cognac, Charentes, Guadeloupe/Caribbean Islands, the Rhone Valley, Beaujolais and Bourgogne. In total, there were over 270 wines available to be tasted.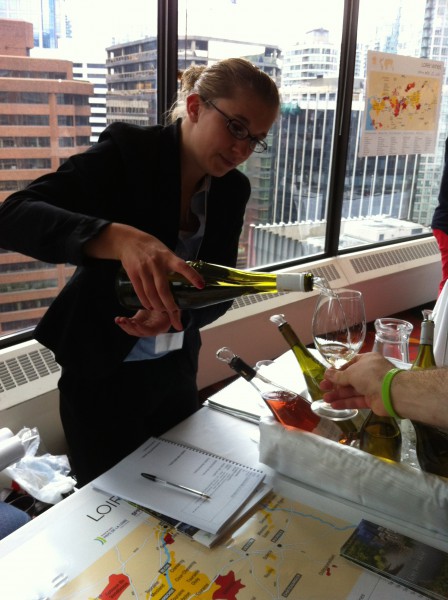 I started in on the Loire wines and tried whites and rosés before moving on to the reds.  The Chenin Blancs were all enjoyable.  They tended to be delicate light wines, perfect for lunch or picnics.  I particularly liked the Sauvignon Blanc wines, especially those from Sancerre.  They all showed good varietal character, had elegance and lingering finishes.  The reds, primarily Cabernet Franc, were delicious medium-bodied wines with a cacophony of flavours including cassis, earth, plum, raspberry, spice, toast and violets.  No two wines were the same; they all had their individuality.  They reflected 'terroir', the French term loosely translated as 'placeness'.  More specifically, terroir takes into account the geography, geology and climate of an area.  It includes soil composition, the climate of the area, the slope of the vineyard and the direction it faces, and some would include the human influences as well.  These are all things that can affect a vine and make one row of grapes different from another, or one block better than another one, even just a short distance away.  I found it refreshing not to taste any manufactured 'thick' wines made from over-ripened grapes.
I was struck that in North America there is little market for wines that are not dry.  Some of the white wines I tasted and some of the bubblies were demi-sec and probably not appreciated by many.  I enjoyed them for what they had to offer.  I believe that there is a place for all wines.  In the world of wine, one should never 'say never'.
At the suggestion of a colleague I met there, I also tasted some wines from Chateau Hourtin-Ducasse, a Bordeaux winery, and I am glad I did.  They were quite impressive with lots of secondary aromas.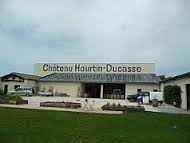 Also in attendance, was My Van City owner and editor, Valerie van der Gracht, whom I met for the first time a few days earlier at the BCAWA provincial competition on Vancouver Island.  I was also introduced to Ryan Lewis, another My Van City contributor.
The venue was very interesting, a rotating circular room which gives people a 360° view of Vancouver and the north Shore Mountains.  Delightful, but a little unsettling when you are concentrating on reading winery literature or sampling a wine and noticing that the wall is slowly moving by.  Yes, the room WAS spinning, though very slowly.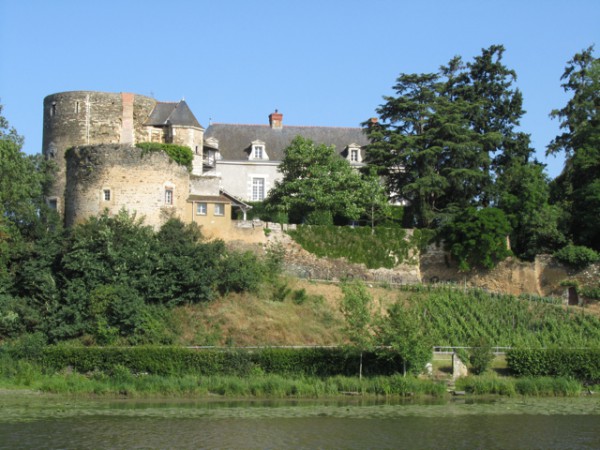 The vendors were wineries looking to export their products and were looking for agents to carry their wines.  While English was a little challenging for some, they were all very helpful and eager to talk about their wines.  Fortunately, many in attendance were quite fluent in French.  Many of these family wineries date back to the 1600's.  Production typically runs from 1,000 to 300, 000 bottles, with most being less than 30,000.
I finished the day with samples of Pineau des Charentes, both Blanc and Rouge, and then an excellent Cognac.  All in all, it was a great day discovering some of the wonderful wines of France.